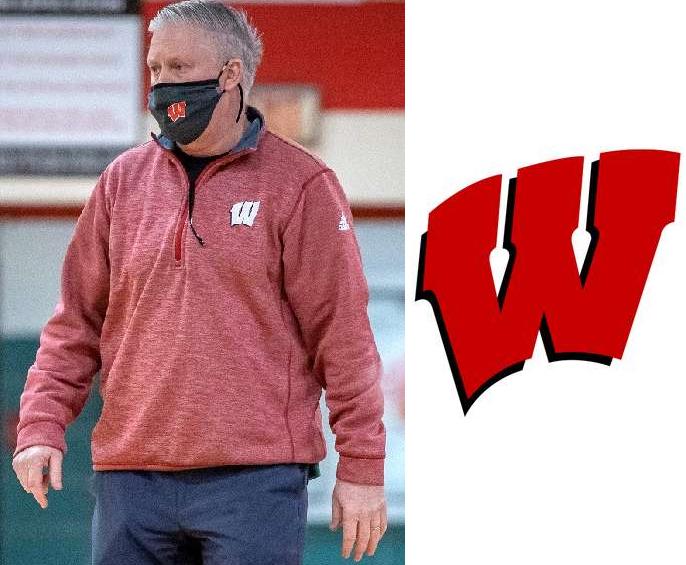 WAVERLY KNOCKS OFF ELMIRA, 66-49, FOR KELLY'S 300TH CAREER WIN
By: Tim Birney | Waverly Athletics | February 27, 2021 | Photo courtesy David Alliger
ELMIRA — Elmira started fast, but Waverly finished strong, pulling away for a 66-49 victory — the 300th career win for coach Bob Kelly — here Saturday afternoon in non-league girls basketball action.

Kelly has been at the helm at Waverly since the 2013-14 season, and has compiled a 132-26 record. The remainder of his wins came at Elmira Notre Dame, where he also coached the Lady Crusaders to a pair of state titles.

Elmira led 8-4 midway through the first quarter, and 16-14 at the end of the first eight minutes, but the Lady Wolverines scored the first 12 points of the second quarter, and never trailed again.

Senior Sidney Tomasso scored on a drive to the bucket in the opening minute of the second quarter to tie the game at 16-16, and sophomore Kennedy Westbrook followed with a 3-pointer and a fast-break lay-up a minute apart to give the Lady Wolverines a 21-16 lead with 5:27 remaining the first half.

Tomasso scored just 14 seconds later to push the lead to 23-16, and Westbrook capped the rally with a conventional three-point play with 4:18 left to make it 26-16.

Elmira cut into the lead, and trailed 28-22 at the half, but senior Gabby Picco opened the second half with a 3-pointer to push the lead to 31-22.

After the teams traded buckets, Waverly went on a 12-0 run to take firm control of the contest. A free throw by freshman Peyton Shaw, and then two by Westbrook gave Waverly a 36-24 lead with 5:28 left in the third quarter.

Tomasso then buried a pair of 3-pointers, sandwiched around a bucket and a free throw by Picco to make it 45-24 with 2:14 left in the third quarter.

Elmira cut the lead to 47-31 after three quarters, and turned it up offensively in the final eight minutes, putting together a game-best 18-point quarter, but Tomasso scored seven points in the final stanza, and junior Lourden Benjamin added six as Waverly added one point to it margin.

Tomasso led the way for the Lady Wolverines with a 28-point performance that included a trio of 3-pointers, and a 9-for-10 effort from the free-throw line. Westbrook scored 15 points in the win, while Picco added 11, Benjamin had six, and Shaw chipped in with four.

Mea Abrams led Elmira with 17 points, including three 3-pointers, and Mean Fedor added 10.

Waverly, now 8-1, travels to Corning Monday night.
About the Author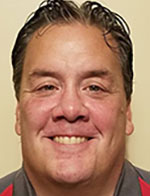 Tim Birney is the founder / owner of River Road Media Group. He was born and raised in the Valley, graduating from Waverly High School in 1984.
Birney earned an Associate's Degree in Journalism from SUNY Morrisville in 1986 and a Bachelor's Degree in Journalism / Public Relations from Utica College of Syracuse University in 1988. He began his newspaper career at The Daily Review in Towanda in 1989, before moving on to The Evening Times in 1995. He spent more than 10 years at the Times, the last four as Managing Editor.
River Road Media Group includes Valley Sports Report (launched Aug. 10, 2009), Tioga County (NY) Sports Report (Aug. 13, 2018), and Northern Tier Sports Report (Aug. 31, 2020). Southern Tier Sports Report is set to launch in 2021.