WAVERLY KNOCKS OFF NEWARK VALLEY, 3-1, IN KEY DIVISIONAL BATTLE
By: Tim Birney | Waverly Athletics | September 24, 2021 | Photo courtesy Mike Lubertowicz
NEWARK VALLEY — Freshman Addison Westbrook and sophomore Lea VanAllen each scored one goal, and set up another goal to help Waverly to a 3-1 win over Newark Valley here Friday afternoon in a key IAC South Large School Division soccer match-up.

"It took us some time to get used to playing on grass," said Waverly coach Tara Hogan. "We definitely needed to put more of an effort into putting the ball down at our feet and playing on the ground.

"We ended a week with three games on a high note, and with a good win," added Hogan.

Senior Allison Campbell took a "great pass" from Addison Westbrook in the box, and knocked it past the keeper to give the Lady Wolverines a 1-0 lead midway through the first half.

With 1 minute remaining before the intermission, Addison Westbrook launched a shot from outside the 18 that slipped under the crossbar, and over the outstretched arms of the keeper to make it 2-0. VanAllen was credited with an assist.

With 25 minutes remaining in the game, Kennedy Westbrook was dragged down inside the box, and VanAllen drove home the resulting penalty kick to extend the lead to 3-0.

Isabella Shiel put the Lady Cardinals on the board about 5 minutes later to trim the deficit to 3-1, but that was all the offense they could muster.

Waverly had an 11-6 advantage in shots-on-goal, while Newark Valley had a 5-3 edge in corner kicks.

Freshman Lea Cole registered six saves in net for the Lady Wolverines.

Waverly, now 4-1-1, hosts Newark Valley Monday.

"I'm looking forward to seeing how we do after a few days rest, and being on our own turf," said Hogan.
FOR MORE PHOTOS, VISIT VALLEY SPORTS REPORT.

About the Author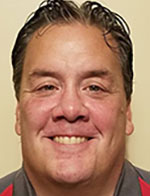 Tim Birney is the founder / owner of River Road Media Group. He was born and raised in the Valley, graduating from Waverly High School in 1984.
Birney earned an Associate's Degree in Journalism from SUNY Morrisville in 1986 and a Bachelor's Degree in Journalism / Public Relations from Utica College of Syracuse University in 1988. He began his newspaper career at The Daily Review in Towanda in 1989, before moving on to The Evening Times in 1995. He spent more than 10 years at the Times, the last four as Managing Editor.
River Road Media Group includes Valley Sports Report (launched Aug. 10, 2009), Tioga County (NY) Sports Report (Aug. 13, 2018), and Northern Tier Sports Report (Aug. 31, 2020). Southern Tier Sports Report is set to launch in 2021.