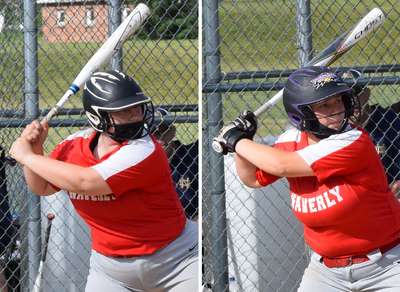 WAVERLY LANDS TWO ON DIVISIONAL ALL-STAR TEAM; THREE RECEIVE HONORABLE MENTION
By: Tim Birney | Waverly Athletics | June 16, 2021 | Photo courtesy Mike Lubertowicz
WAVERLY — Waverly landed two players on the IAC South Large School Divisional all-star team, and three more on the honorable mention list in recent voting by the division's coaches.

Junior Aubrey Ennis and freshman Olivia Robinson earned first-team honors, while senior Alyssa Sindoni and Sidney Tomasso, and junior Bella Romano received honorable mention recognition.

FIRST TEAM
Aubrey Ennis, junior, catcher, Waverly: A powerhouse at the plate, Ennis led the Wolverines in nearly every category at the plate. She hit a team-leading .475, and led the team with 29 hits (61 at-bats), seven doubles, five home runs, 24 RBI, an .836 on-base percentage, and a 1.385 OPS. She also scored 18 runs and stole two bases.

Olivia Robinson, freshman, outfield, Waverly: Fast hands and a quick bat, Robinson hit line drives for the Lady Wolverines from Day 1 of her varsity season. She was second on the with a .379 average (22 hits in 58 ABs), with three doubles, one triple, eight RBI, two stolen bases, and 19 runs scored. She also walked seven times, was hit by pitches six times, and had a .493 on-base percentage.

Other players to receive first-team divisional honors were: Olivia Switzer, Lawson Bigelow, Ava Mustico, and Shannon Maloney — Notre Dame; Gabby Milazzo, Payton Littlefield, Sidney Cooper, and Leah Austin-Whittaker — Thomas A. Edison; Allie Wandell and Brianna Beebe — Newark Valley.

HONORABLE MENTION
Alyssa Sindoni, senior, second base, Waverly: A good glove at second base, Sindoni hit .283 (16 hits in 56 ABs) with three doubles, 14 runs scored, and three stolen bases. She was second on the team with 17 RBI. She drew 12 walks, and had an on-base percentage of .412.

Sidney Tomasso, senior, shortstop, Waverly: In her only season of varsity softball, Tomasso enjoyed a good all-around season. She hit .338 (24 hits in 71 ABs) with three doubles, and eight RBI. She led the team with three triples, 24 runs scored, and six stolen bases.

Bella Romano, junior, third base, Waverly: A very good defensive third baseman, Romano hit .350 (21 hits in 60 ABs) with five doubles, 15 RBI, seven runs scored, and three stolen bases.

Other players to receive honorable mention recognition were: Payton Miller, Ana Milazzo, and Ellie Mustico; Bailey Mahwir and Mallory Mowchan — Thomas A. Edison; Haley Beebe — Newark Valley.
About the Author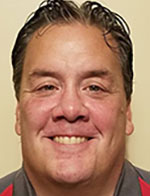 Tim Birney is the founder / owner of River Road Media Group. He was born and raised in the Valley, graduating from Waverly High School in 1984.
Birney earned an Associate's Degree in Journalism from SUNY Morrisville in 1986 and a Bachelor's Degree in Journalism / Public Relations from Utica College of Syracuse University in 1988. He began his newspaper career at The Daily Review in Towanda in 1989, before moving on to The Evening Times in 1995. He spent more than 10 years at the Times, the last four as Managing Editor.
River Road Media Group includes Valley Sports Report (launched Aug. 10, 2009), Tioga County (NY) Sports Report (Aug. 13, 2018), and Northern Tier Sports Report (Aug. 31, 2020). Southern Tier Sports Report is set to launch in 2021.