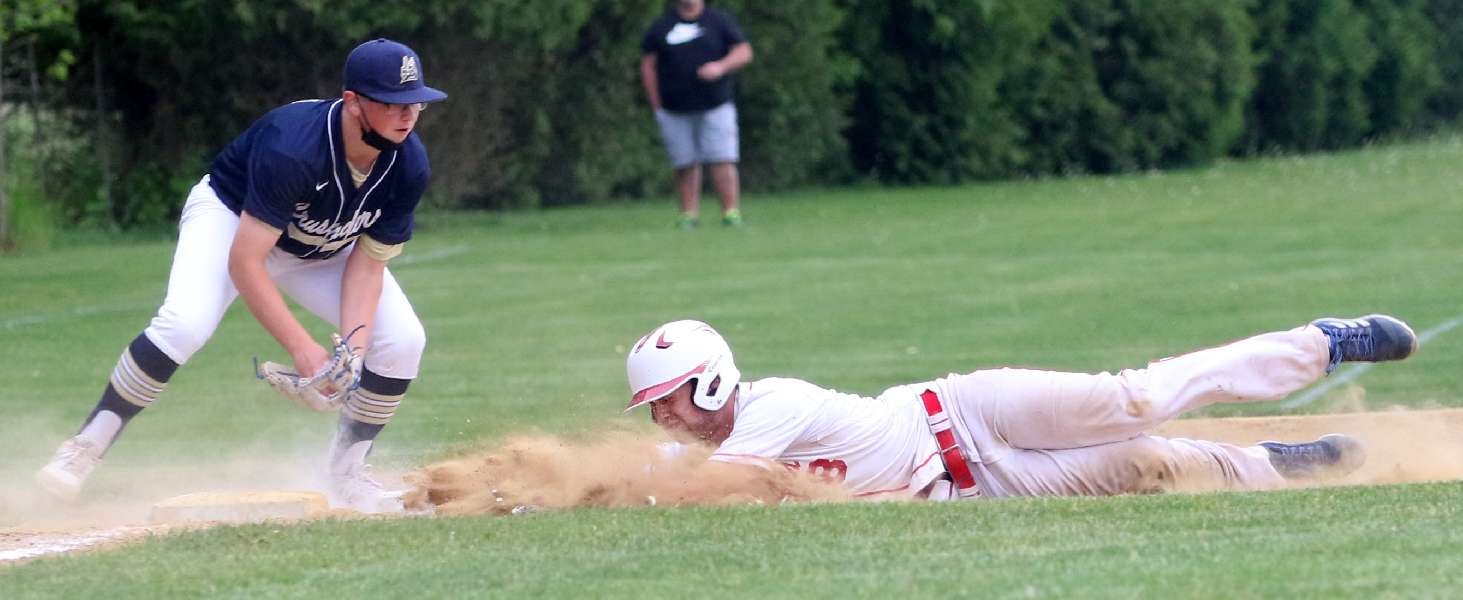 WAVERLY OUTSLUGS NOTRE DAME, 15-
By: Tim Birney | Waverly Athletics | May 24, 2021 | Photo courtesy Chela Bubniak
WAVERLY — Every batter in Waverly's line-up had at least one hit in support of junior Caden Hollywood, who pitched five sold innings, in a 15-7 win over Notre Dame here Monday afternoon in IAC Division 3 baseball action.

Hollywood earned the win, allowing three runs — all earned — on four hits in five innings of work. He fanned seven, but walked six.

Hollywood helped his own cause at the plate with three hits, including a double, two stolen bases, and three runs scored, while senior Nick VanHouten tripled and singled, scored two runs, and drove in two runs, junior Thomas Hand doubled, scored one run, and knocked in two runs, and junior Brennan Traub singled, scored one run, and drove in two runs.

Junior Kaden Wheeler doubled, scored three runs, stole two bases, and drove in one run in the win, while sophomores Isaiah Bretz and Ty Beeman each singled, scored two runs, and knocked in one run, freshman Joey Tomasso doubled, scored one run, and drove in one run, and freshman Jay Pipher doubled and had one RBI.

The Crusaders scored three runs in the top of the third inning to take a 3-0 lead, but Waverly answered with three runs in the home half of the inning.

With two outs, Tomasso hit an RBI double to trim the deficit to 3-1. Back-to-back RBI singles by Hollywood and Beeman tied the game at 3-3.

In the fourth, Waverly took the lead for good on an RBI triple by VanHouten, who scored on a passed ball to make it 5-3.

The Wolverines took command in the fifth inning with five runs in a rally that included RBI singles by Bretz and VanHouten, and an RBI double by Pipher.

Notre Dame scored one run in the sixth inning to trim the lead to 10-4, but Waverly answered with five more runs in a rally that featured a two-run single by Traub, and RBI triple by Wheeler, and an RBI double by Hand.

Waverly, now 11-3, hosts Newark Valley Wednesday.
About the Author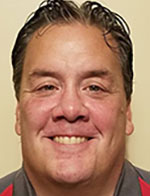 Tim Birney is the founder / owner of River Road Media Group. He was born and raised in the Valley, graduating from Waverly High School in 1984.
Birney earned an Associate's Degree in Journalism from SUNY Morrisville in 1986 and a Bachelor's Degree in Journalism / Public Relations from Utica College of Syracuse University in 1988. He began his newspaper career at The Daily Review in Towanda in 1989, before moving on to The Evening Times in 1995. He spent more than 10 years at the Times, the last four as Managing Editor.
River Road Media Group includes five sites in "The Sports Reports" family that cover 24 school districts in five counties: Valley Sports Report (launched Aug. 10, 2009), Tioga County (NY) Sports Report (Aug. 13, 2018), and Northern Tier Sports Report (Aug. 31, 2020); Northern Tier West Sports Report (March 15, 2021) Southern Tier Sports Report (Aug. 16, 2021).