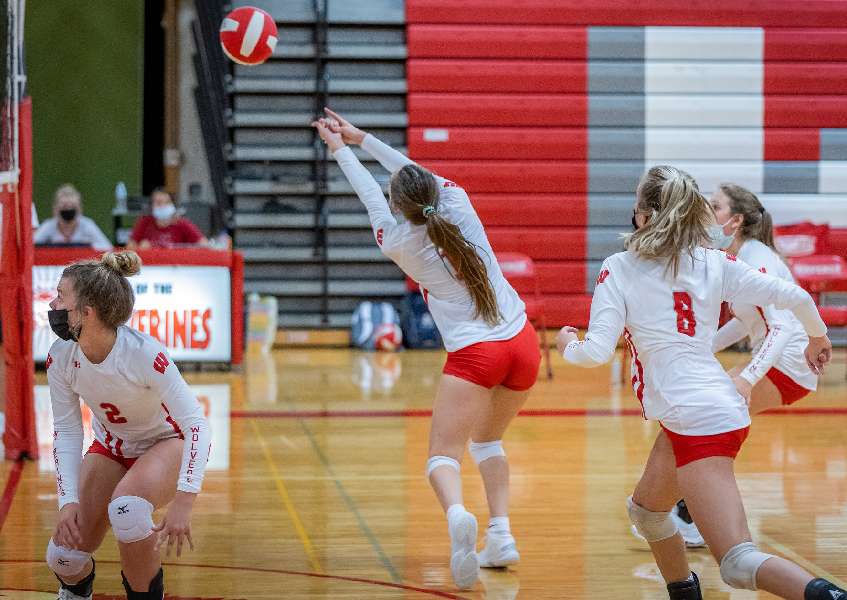 WAVERLY RALLIES FROM TWO SETS DOWN; EDGES S-VE, 3-
By: Tim Birney | Waverly Athletics | September 14, 2021 | Photo courtesy David Alliger
WAVERLY — Waverly rallied from a 2-0 deficit, pulling out a pair of two-point decisions in the final two sets, for a 3-2 win over S-VE here Tuesday.

The Lady Panthers, now 1-1, won the first two sets 25-20, and 25-14, but the Lady Wolverines bounced back to win the next three by scores of 25-21, 26-24, and 25-23.

"We started out well, but got beat at serve-receive when (S-VE'S) setter and exchange student Ajsa Zakova started serving," said Waverly coach Charity Meyers. "For the rest of the first game and the second, we couldn't get back mentally into the game.

"Before the third game started, we came together as a team and made a change with the attitude and worked hard for every point," noted Meyers.

"I am beyond proud of how they played and the heart they put in the rest of the night to pull off the win," she added. "I hope we can just keep building on the momentum of tonight."

Eighth-Grader Brilynn Belles led Waverly with 17 points, including seven aces, and nine digs, while sophomore Peyton Shaw led Waverly had 15 points (five aces), 10 digs, and three kills, and sophomore Paighten Streeter has 13 points (three aces) and four digs.

Senior Sydney Nierstedt had 11 points, including seven aces, six kills and five digs for the Lady Wolverines, while junior Michaela Lauper had six points (two aces), 14 digs and seven setter assists,f freshman Lillie Kirk had a team-high seven kills to go along with three points (two aces) and nine digs, and senior Derek Bartlett recorded three digs.

Ajsa Zakova led S-VE with six service aces, 13 assists, two kills, and two digs, while Marah Cooper had five aces, three digs, and a team-high six kills, and Lauren Stofkosky added four aces and three assists.

Waverly, now 2-0, hosts Newark Valley Thursday.
FOR MORE PHOTOS, VISIT VALLEY SPORTS REPORT.

About the Author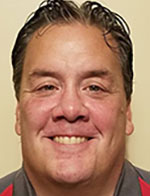 Tim Birney is the founder / owner of River Road Media Group. He was born and raised in the Valley, graduating from Waverly High School in 1984.
Birney earned an Associate's Degree in Journalism from SUNY Morrisville in 1986 and a Bachelor's Degree in Journalism / Public Relations from Utica College of Syracuse University in 1988. He began his newspaper career at The Daily Review in Towanda in 1989, before moving on to The Evening Times in 1995. He spent more than 10 years at the Times, the last four as Managing Editor.
River Road Media Group includes Valley Sports Report (launched Aug. 10, 2009), Tioga County (NY) Sports Report (Aug. 13, 2018), and Northern Tier Sports Report (Aug. 31, 2020). Southern Tier Sports Report is set to launch in 2021.