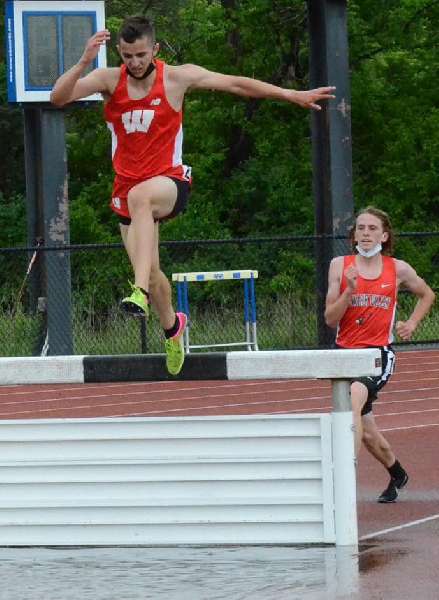 WAVERLY RELAY CLAIMS GOLD AT LEAGUE CHAMPIONSHIPS
By: Tim Birney | Waverly Athletics | June 3, 2021 | Photo courtesy Tim Taylor
TRUMANSBURG — Waverly brought home a gold in the 1,600-meter relay here Thursday afternoon in the IAC Boys Track & Field Championships.

Junior Sam VanDyke, senior Alex Gadow, sophomore Treyton Moore and senior Caden Wheeler won the gold medal in the 1,600-meter relay in a time of 3:39.25 — nearly 12 seconds faster than their seed time.

Waverly senior Collin Wright won a silver medal in the 3,000-meter steeplechase in a time of 10:18.9. Wright won a bronze medal in the 800-meter run in a time of 2:12.77.

The Waverly foursome of Wheeler, Chandler, senior Ryan Lambert, and sophomore Treyton Moore finished fourth in the 400-meter relay in a time of 46.22.

Watson finished fourth in the 200-meter dash in 24.23 seconds, while Chandler was fifth in 24.43 seconds, and VanDyke was seventh in 24.96 seconds.

Waverly senior Skyler Dengler placed fourth in the 400-meter hurdles in a time of 1:07.65. He was fifth in the 110-meter hurdles in 19.32 seconds.
Waverly senior Caden Wheeler was fifth at 19-feet, 5 3/4-inches, and freshman Micah Chandler was eighth at 18-feet, 5-inches.

Wheeler finished sixth in the 100-meter dash in 11.9 seconds, and VanDyke finished sixth in the 400-meter run in 55.28 seconds.
Waverly senior Alex Gadow was eighth in the triple jump at 37-feet, 7-inches, and VanDyke also finished eighth in the high jump at 5-feet, 4-inches.
About the Author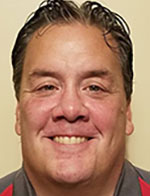 Tim Birney is the founder / owner of River Road Media Group. He was born and raised in the Valley, graduating from Waverly High School in 1984.
Birney earned an Associate's Degree in Journalism from SUNY Morrisville in 1986 and a Bachelor's Degree in Journalism / Public Relations from Utica College of Syracuse University in 1988. He began his newspaper career at The Daily Review in Towanda in 1989, before moving on to The Evening Times in 1995. He spent more than 10 years at the Times, the last four as Managing Editor.
River Road Media Group includes Valley Sports Report (launched Aug. 10, 2009), Tioga County (NY) Sports Report (Aug. 13, 2018), and Northern Tier Sports Report (Aug. 31, 2020). Southern Tier Sports Report is set to launch in 2021.