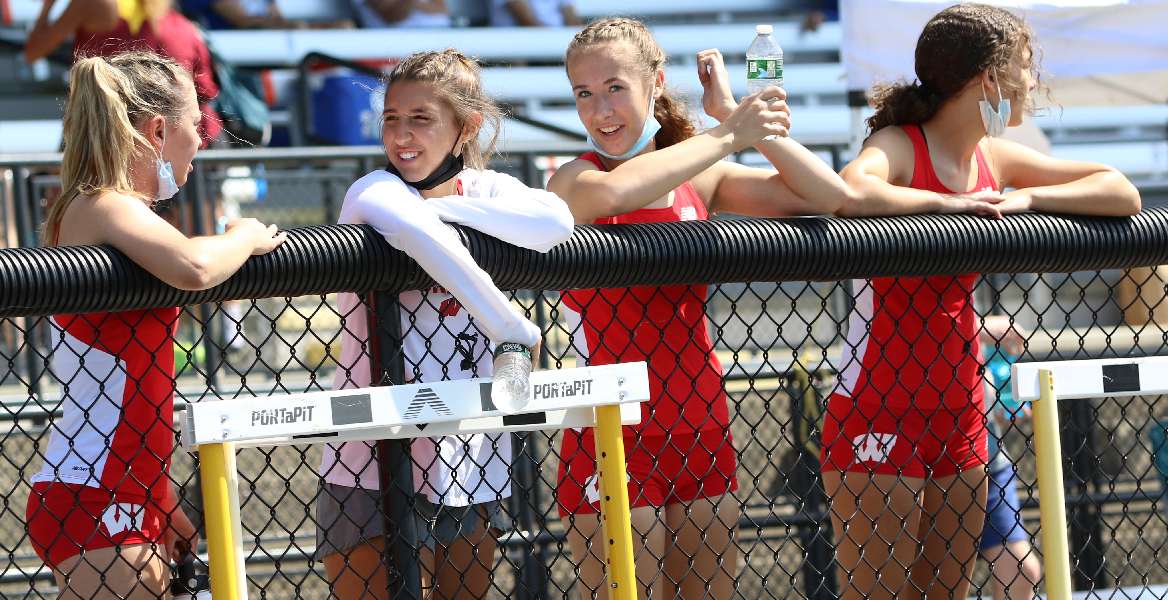 WAVERLY RELAYS BRING HOME HARDWARE FROM 'FAST TIMES INVITE
By: Tim Birney | Waverly Athletics | June 5, 2021 | Photo courtesy Brian Fees
CORNING — The Waverly track teams brought home most of its hardware in the realys Saturday at the "Fast Times Invitational, held here at Corning-Painted Post High School.

The boys team finished fifth, without a first-place finish, while the Lady Wolverines were sixth.

BOYS
Corning ran away with the team title with 186.5 points, and Ithaca was second. Waverly was fifth with 46 points in the eight-team field.

The foursome of senior Alex Gadow, freshman Micah Chandler, junior Sam VanDyke, and sophomore Treyton Moore finished second in the 400-meter relay in a time of 47.31 seconds.

The same team finished third in the 1,600-meter relay in a time of 3:40.87.

Senior Collin Wright placed second in the 3,200-meter steeplechase in a time of 10:23.92. He finished fifth in the 800-meter run at 2:12.07 — more than 5 seconds faster than his seed time.

Junior Sam VanDyke finished fifth in the 400-meter dash in 55.3 seconds. He also finished fifth in the high jump at 5-feet, 6-inches.

Chandler was sixth in the long jump at 16-feet, 11 1/4-inches, and Gadow was sixth in the triple jump at 35-feet, 7 1/2-inches.

Sophomore Ryan Clark was sixth in the discus at 104-feet, 3-inches — more than 10 feet ahead of his seed distance.

Senior John Price finished seven in the 100-meter dash in 13.15 seconds. He was also seventh in the 200-meter dash in 27.86 seconds.

GIRLS
Corning ran away with the team title with 197 points, while runner-up Horseheads had 125.5 points. Waverly was sixth with 40 points.

The foursome of junior Abby Knolles, sophomore Natalie Garrity, senior Gabby Picco, and sophomore Kennedy Westbrook brought home Waverly's lone gold medal of the day, winning the 400-meter relay in a time of 53.32 seconds.

Waverly's quartet of Knolles, 8th-grader Addison Westbrook, Picco, and Kennedy Westbrook finished second in the 1,600-meter relay in a time of 4:28.97.

Eighth-grader Paige Robinson finished second in the pole vault at 7-feet. Robinson finished sixth in the 400-meter run in 1:09.19, and 8th-grader Addison Westbrook was eighth in 1:10.91.

Sophomore Natalie Garrity finished third in the 100-meter dash in 14.4 seconds. She finished fifth in the long jump at 13-feet, 10-inches

Waverly returns to action Tuesday at the Class C Track & Field Championships at Trumansburg High School.
About the Author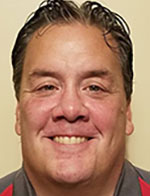 Tim Birney is the founder / owner of River Road Media Group. He was born and raised in the Valley, graduating from Waverly High School in 1984.
Birney earned an Associate's Degree in Journalism from SUNY Morrisville in 1986 and a Bachelor's Degree in Journalism / Public Relations from Utica College of Syracuse University in 1988. He began his newspaper career at The Daily Review in Towanda in 1989, before moving on to The Evening Times in 1995. He spent more than 10 years at the Times, the last four as Managing Editor.
River Road Media Group includes Valley Sports Report (launched Aug. 10, 2009), Tioga County (NY) Sports Report (Aug. 13, 2018), and Northern Tier Sports Report (Aug. 31, 2020). Southern Tier Sports Report is set to launch in 2021.