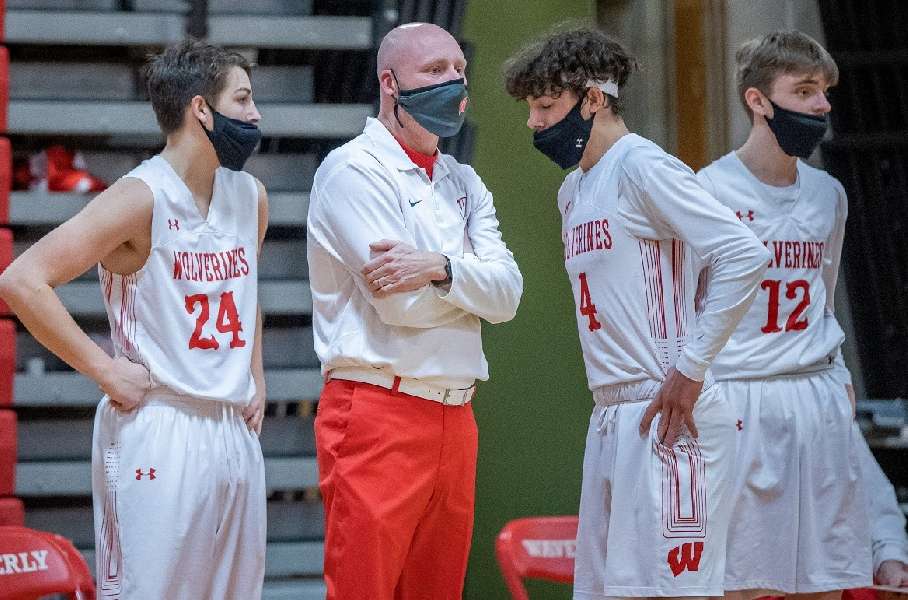 WAVERLY ROLLS OVER TIOGA, 70-2
By: Tim Birney | Waverly Athletics | February 20, 2021 | Photo courtesy David Alliger
WAVERLY — Waverly raced out to a 13-point first-quarter lead, and cruised to a 70-26 win over Tioga here Saturday in IAC boys basketball action.

Waverly coach Lou Judson said the groundwork for tonight's win was laid during his post-game chat with team following its loss to Horseheads Friday night.

"I think tonight kind of played off our conversation after Horseheads game," he said. "We were physically tested pretty good (Friday) night against Horseheads, and we wanted to come out tonight and play better than we did last night.

"It starts at the defensive end for us," added Judson. "We were able to get out in transition, and doing some good things with that."

The Wolverines had four players score in double-figures, and also had seven different players knock down a total of 10 3-pointers.

"We had a lot of similar looks that we had against Horseheads when we were rushing them … we shot the ball well tonight," said Judson.

"We had 10 threes tonight, which is something I was expecting out of this basketball team," added Judson. "Finally, the fourth game in, it clicked. Hopefully, this is something we can carry into to Tuesday's game against Tioga, and beyond."

Tioga coach Brian Card said the Tigers could not overcome its slow start.

"It took us so long to wake up and start playing," he said. "We had way too many careless turnovers and once again missed a lot of easy shots.

"Waverly played very fast and aggressive defense and we couldn't get much started offensively," added Card. "Hopefully, we can make a few adjustments in practice Monday for our next game."

Junior Davis Croft knocked down a pair of 3-pointers and scored eight points in the first quarter, and junior Brady Blauvelt drained a 3-pointer to help Waverly to a 17-4 lead after the first eight minutes.

Senior Aidan Westbrook scored eight points in the second quarter, and freshman Joey Tomasso added five points as Waverly outscored Tioga, 13-10, to stretch its lead to 30-14 at the half.

Westbrook pumped in 10 points, including a pair of treys, in the third quarter, and Croft added four points in 22-6 blitz that gave the Wolverines a 52-20 lead entering the final eight minutes.

Blauvelt scored seven points in the final stanza, and juniors Liam Traub and Thomas Hand each connected on 3-pointers as the Wolverines finished the game with an 18-6 run.

Westbrook led Waverly with 20 points, five rebounds and three steals, while Croft and Tomasso scored 12 points apiece, Blauvelt added 19 points, Brennan Traub chipped in with seven points, and senior Ryan Lambert contributed four steals, and three assists.

Sickler led Tioga with eight points, while Matt Watson and Josh Reis added four points apiece.

Waverly, now 3-1, travels to Tioga (0-5) Tuesday night.
About the Author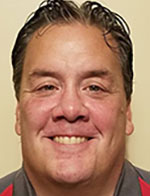 Tim Birney is the founder / owner of River Road Media Group. He was born and raised in the Valley, graduating from Waverly High School in 1984.
Birney earned an Associate's Degree in Journalism from SUNY Morrisville in 1986 and a Bachelor's Degree in Journalism / Public Relations from Utica College of Syracuse University in 1988. He began his newspaper career at The Daily Review in Towanda in 1989, before moving on to The Evening Times in 1995. He spent more than 10 years at the Times, the last four as Managing Editor.
River Road Media Group includes Valley Sports Report (launched Aug. 10, 2009), Tioga County (NY) Sports Report (Aug. 13, 2018), and Northern Tier Sports Report (Aug. 31, 2020). Southern Tier Sports Report is set to launch in 2021.