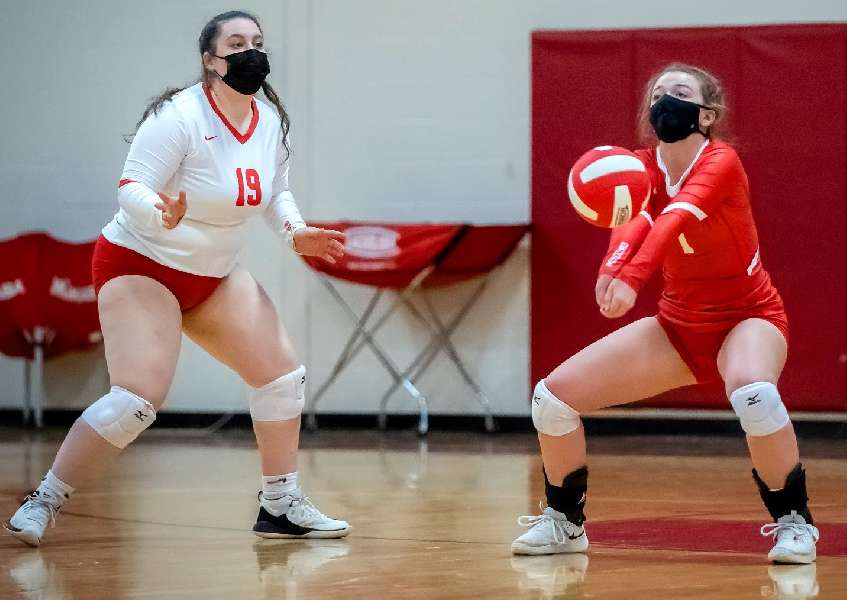 WAVERLY TOPS WATKINS GLEN FOR THIRD TIME THIS SEASON
By: Tim Birney | Waverly Athletics | April 1, 2021 | Photo courtesy David Alliger
WAVERLY — After splitting the first two sets, Waverly finished strong for a 3-1 win over Watkins Glen here Thursday night in IAC Large School volleyball action.

Waverly coach Charity Meyers said her team didn't display its usual zeal.

"I felt the girls were a bit too low with the energy tonight.

"I'm not sure if the sight of snow brought down the mood or what," said Meyers. "We definitely need to work on being able to make some changes and still keep the tempo up.

"Watkins Glen is always fun to play and they have such a great attitude," Meyers added. "We can't wait to see them again in the fall."

The Lady Wolverines, now 3-4 with all three wins coming against Watkins Glen, won the first set 25-17, but the Lady Senecas answered with a 25-20 win in the second set to even the match at 1-1. Waverly closed out the match with wins of 25-17 and 25-17.

Junior Aryan Peters had a monster night for Waverly with 19 service points, including seven aces, 16 setter assists, and five digs, and senior Sidney Tomasso had 16 points, including eight aces, three kills, one dig, and five digs.

Senior Emilee Little had eight points (four aces), a team-high nine kills, and three digs in the win, while senior Caitlyn Bakley had eight points (three aces), three kills, and three digs, junior Michaela Lauper had seven points (three aces) and 13 digs, 8th-grader Lillie Kirk registered eight kills and one block, junior Aubrey Ennis added four kills, and junior Sydney Nierstedt chipped in with two kills.

Waverly returns to action Thursday at Thomas A. Edison.
About the Author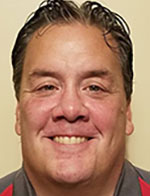 Tim Birney is the founder / owner of River Road Media Group. He was born and raised in the Valley, graduating from Waverly High School in 1984.
Birney earned an Associate's Degree in Journalism from SUNY Morrisville in 1986 and a Bachelor's Degree in Journalism / Public Relations from Utica College of Syracuse University in 1988. He began his newspaper career at The Daily Review in Towanda in 1989, before moving on to The Evening Times in 1995. He spent more than 10 years at the Times, the last four as Managing Editor.
River Road Media Group includes Valley Sports Report (launched Aug. 10, 2009), Tioga County (NY) Sports Report (Aug. 13, 2018), and Northern Tier Sports Report (Aug. 31, 2020). Southern Tier Sports Report is set to launch in 2021.