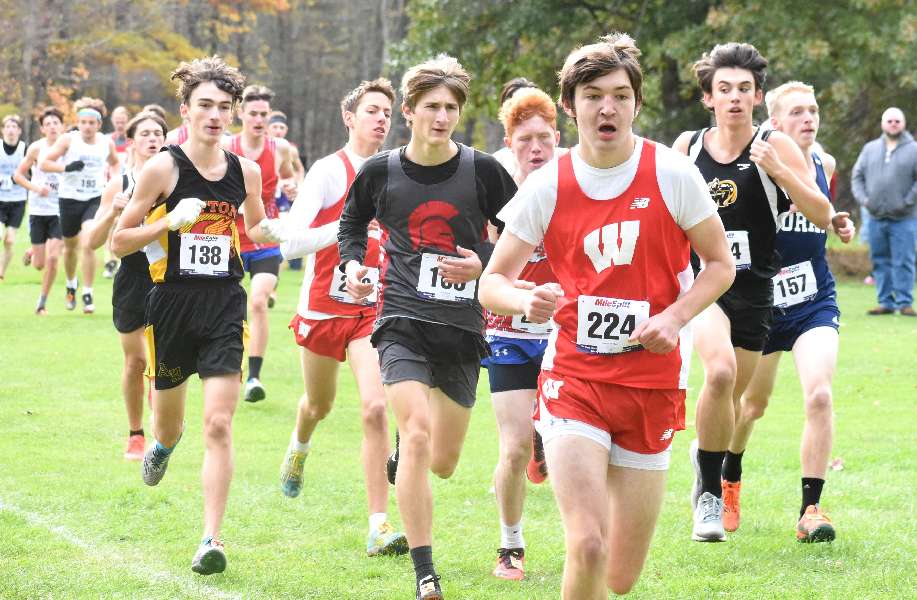 WAVERLY'S ACKLEY JUST MISSES TRIP TO STATES
By: Brian Fees | Waverly Athletics | November 4, 2021 | Photo courtesy Brian Fees
WAVERLY — Waverly senior Nate Ackley just missed out on a trip to the New York State Championships here Thursday.

Ackley finished seventh in the Class C race at the Section IV Cross Country championships, clocking in at 18:06 — just one spot and less than two seconds behind Oneonta's Brandon Gardner for the last spot at states.

What hurt Ackley was that only one runner from Lansing, the team champion, finished in the top five, so only the top six made it into states.

Gavin Schillmoeller was 55th for Waverly in 20:34.60 and Matt Atanasoff was 59th in 20:44.70.

Sam VanDyke finished 67th in 21:26.50 and Brayden Hurd was 86th in 25:07.

Lansing won the team title at 58 points. Waverly was 10th at 225.

FOR MORE PHOTOS, VISIT VALLEY SPORTS REPORT.

About the Author