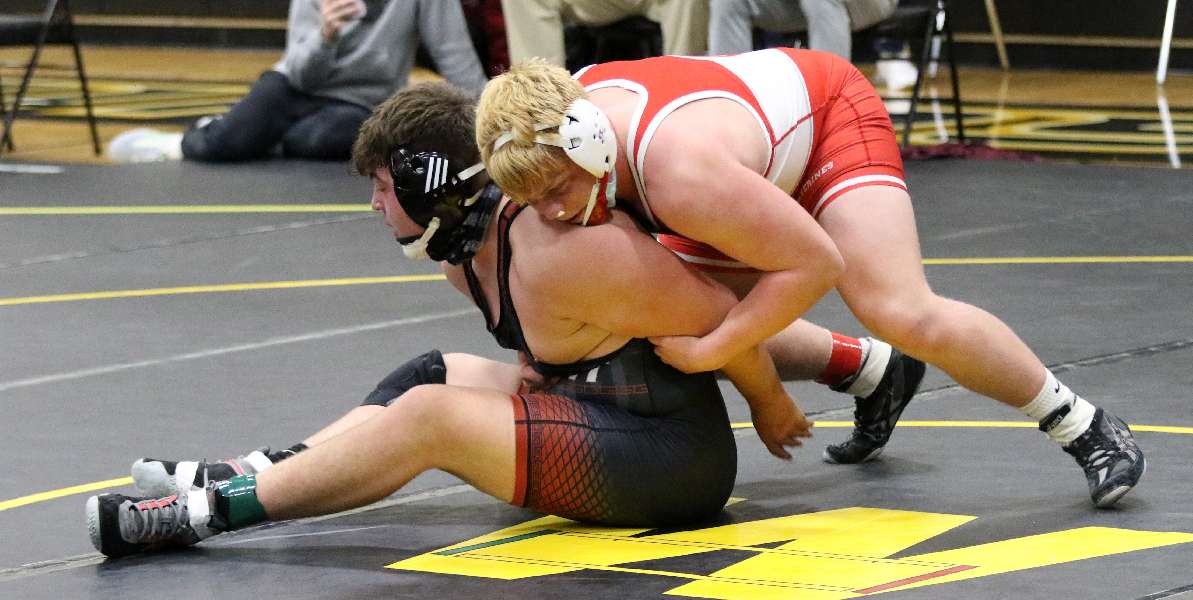 WAVERLY'S BEEMAN FINISHES SECOND AT WINDSOR TOURNAMENT; STOTLER FALLS IN 'BLOOD ROUND
By: Tim Birney | Waverly Athletics | December 30, 2021 | Photo courtesy Tim Birney
WINDSOR — Waverly junior Ty Beeman pulled out another close decision in the semifinals, but ran into a two-time state champion in the finals, and had to settle for a runner-up finish here Thursday at the rugged Windsor Christmas Wrestling Tournament.

After winning a one-point decision, and two bouts in overtime on Wednesday, Beeman pulled out a 3-2 win over third-seeded Matthew Caldwell of Starpoint in the 215-pound semifinals, before dropping a 10-1 decision to top-seeded Sammy Sorenson of Homer, who has won states titles in Wyoming and New York.

"Ty (Beeman) had an amazing tournament," said Waverly coach Devan Witman. "For being where he is now, he's just come so far.

"With two overtimes wins and a one-point win (Wednesday), and another one-point win in the semifinals … that's just heart and grit, right there.

"He ran into a stud in the finals," noted Witman. "He knew what he was up against, and he went after it. He didn't back down. (Sorenson) has won a state championship in two different state … he's the real deal.

"Ty is going to learn from this experience," added Witman. "He gets better every time he hits the mat."

After a scoreless first period, Beeman scored a quick escape in the second period of his semi-final bout against Caldwell, who duplicated the feat early in the third period to tie the bout at 1-1.

With 1:25 remaining in the third period, Beeman got in deep on a single-leg for a takedown and a 3-1 lead. Caldwell escaped with 43 seconds remaining, but Beeman fought off his takedown attempts, and advanced to the finals.

Beeman, who was the 18th seed, beat the second seed and the seventh seed on Wednesday, before knocking off Caldwell, who was the third seed.

In the finals, Sorenson scored a takedown 20 seconds into the bout, and eventually turned Beeman for two near-fall points with 10 seconds remaining to take a 4-0 lead into the second period.

Sorenson scored a reversal 12 seconds into the second period, and rode top for the remaining 1:48 to take a 6-0 lead into the final two minutes.

Sorenson scored a quick takedown in the third period, then cut Beeman loose, and scored another takedown for the major decision.

The only other Wolverine in action in Day 2 of the tournament was junior Connor Stotler, who dropped a 7-5 overtime decision to Horseheads junior Cael Owen in the "blood round" — one round shy of placing.

Stotler tied the bout at 5-5 with a takedown midway through the third period, but Owen was able to get the takedown in the extra session for the win.

"Connor (Stotler) is starting to come around," said Witman. "I know it didn't end up the way he wanted it to, but he is finally starting to eliminate some of the mistakes he was making early in the year.

"He's opening up his offense, but he's not making the big mistakes he was making a couple weeks ago," added Witman.

The Wolverines ended up 19th in the team standings with 38 points. Tioga won the team title with 154.5 points, well ahead of runner-up Indian River, which tallied 107 points — just 1/2-point ahead of third-place Honeoye Falls-Lima.

"It was story of two different rounds," said Witman "I thought we looked good in the first round, but as the (Wednesday) went on, the environment of the Windsor Tournament kind of hit us.

"I told the guys (Wednesday), it's the small mistakes when you get to a big tournament like this that make the difference.

"It's still early in the year, we're not even halfway through the season," added Witman. "We need to start eliminating those small mistakes, and wrestling full six-minute matches without mistakes."

Waverly returns to dual action Wednesday at Newark Valley.

About the Author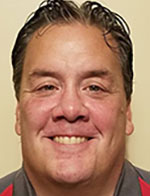 Tim Birney is the founder / owner of River Road Media Group. He was born and raised in the Valley, graduating from Waverly High School in 1984.
Birney earned an Associate's Degree in Journalism from SUNY Morrisville in 1986 and a Bachelor's Degree in Journalism / Public Relations from Utica College of Syracuse University in 1988. He began his newspaper career at The Daily Review in Towanda in 1989, before moving on to The Evening Times in 1995. He spent more than 10 years at the Times, the last four as Managing Editor.
River Road Media Group includes Valley Sports Report (launched Aug. 10, 2009), Tioga County (NY) Sports Report (Aug. 13, 2018), and Northern Tier Sports Report (Aug. 31, 2020). Southern Tier Sports Report is set to launch in 2021.