WAVERLY'S PRESSURE TOO MUCH FOR TIOGA IN 79-41 WIN
By: Tim Birney | Waverly Athletics | February 20, 2021 | Photo courtesy Tim Birney
TIOGA CENTER — Last season, Tioga knocked off a heavily-favored Waverly team here early in the season.

Saturday afternoon, senior Sidney Tomasso and the Westbrook sisters — sophomore Kennedy and 8th-grader Addison — made sure it wouldn't happen again, combining for 58 points to lead the Lady Wolverines to a 79-41win in IAC girls basketball action.

Did Bob Kelly and his Lady Wolverines discuss last year's game?

"Of course we did," said Kelly. "The last thing I said getting on the bus today was, 'remember, they beat us last year.' It was also the last thing I said coming out of the locker room today.

"We definitely talked about it," he added.

"I think there was probably a little bit of a revenge beating here today," said Tioga coach Joe Robinson. "I'm sure (Coach Kelly) mentioned last year's game a lot in his practices."

Kennedy Westbrook opened the scoring with a 3-pointer 50 seconds into the game, and freshman Peyton Shaw drained a baseline jumper with 5:50 remaining in the first quarter to give Waverly a 5-0 lead.

With 5:08 remaining, Tioga senior Olivia Ayres canned a 3-pointer from the top-of-the-key to make to cut the deficit to 5-3.

Over the next three minutes, Waverly would reel off a 16-0 run to take a 21-3 lead. Four of Waverly's buckets came as the result of Tioga turnovers. In all, the Lady Tigers would commit 38 turnovers in the contest.

"We were getting into our trap areas," said Kelly. "Our second-line defenders were seeing what was going on, and rotating better then we have been. We weren't quite doing it all the time, but they are starting to get it.

"When we did what we are suppose to do, good things happened.

"We just need to clean that up a little bit more, keep working on it, and keep doing what we're doing," added Kelly. "I'm pretty happy with it."

Robinson was impressed with the Lady Wolverines.

"They are very good," he said. "They are very quick.

"We haven't seen anything like their quickness all year, and we kind of freaked out," added Robinson. "Thus, the 38 turnovers, which will lead to a lot of points against Waverly."

Tomasso ignited the run with a blocked shot, and outlet pass to Kennedy Westbrook, who finished in transition to make it 7-3.

After a short jumper by Tomasso, Kennedy Westbrook buried a 3-pointer to make it 12-3 with 3:04 remaining in the first quarter.

Back-to-back steals and lay-ups by Tomasso and Kennedy Westbrook made it 16-3 just 30 seconds later.

After Tomasso buried a 3-pointer from the corner with 2:11 left in the opening stanza, freshman Paige Robinson came up with a steal on the press, and was fouled going to the bucket. She made both freebies to make it 21-3 with 2 minutes remaining.

Tioga senior Eve Wood stopped the bleeding momentarily with a 3-pointer from the top-of-the-key with 57 seconds remaining in the first quarter, but Addison Westbrook answered with a 3-ball with 10 ticks left on the clock to give the Lady Wolverines a 24-6 lead after the opening eight minutes.

Despite the Lady Wolverines missing four of its first 5 3-point field goal attempts, they finished the game with 12, including four apiece by Tomasso and Addison Westbrook, and three by Kennedy Westbrook.

"You can't do anything about a shot you miss; it's about your next shot," said Kelly. "Shooters have to continue shooting.

"I think we have a good group of shooters," he added.

Ayres knocked down another 3-pointer and scored five points in the second quarter, and Tioga held Waverly to just nine points, but was only able to trim one point off the deficit and trailed 33-16 at the half.

Tomasso knocked down a 3-pointer in the opening moments of the second half to spark an 14-0 run that upped Waverly's advantage to 47-16 with 5:13 left in the third quarter. Tomasso and Westbrook each scored five points in the run, and Shaw added four.

After a 3-pointer by Ayres, junior Lourden Benjamin and Tomasso scored back-to-back buckets to give Waverly a 51-19 lead with 3:53 remaining in the third quarter.

A pair of free throws by sophomore Abby Foley, who was fouled going to the bucket after a steal, sparked an 11-0 Tioga run that included five points by Ayres, and buckets by sophomore Reese Howey and Mariah Nichols.

After Addison Westbrook and Wood traded buckets, Tomasso rebounded her own miss and scored at the third-quarter buzzer to give Waverly a 55-32 lead heading into the final eight minutes.

The Lady Wolverines knocked down six 3-pointers in the fourth quarter, including three by Addison Westbrook, two by Tomasso, and one by Robinson, and finished off the game with a 24-9 run.

Kelly was pleased with the performances of his younger players.

"I think Peyton (Shaw) did a really good job today, probably her best game," he said. "She did a really good job on the boards, and with her offensive movement. Things we've tried to correct, she's getting it … I thought she did played a real nice game.

"Addison (Westbrook) shot the ball real well, which we needed," noted Kelly. "She's kind of playing multiple positions, and getting out on the wing, where she really likes to be.

"The other young girls are getting some time, and they need time to get more comfortable and more confidence in what they do," he added.

Robinson also found some positives after the loss.

"I thought we rebounded the ball pretty good, especially early on," he said. "(Waverly) didn't shoot it great in the beginning, and we got a lot of rebounds, then we'd turn it over to them, and they'd lay it in the basket.

"And, I think our effort was very good," added Robinson. "We have some girls who haven't play this kind of basketball before. I thought the Foley girls (Abby and Gabby) did a great job today."

Tomasso led Waverly with 25 points, while Kennedy Westbrook scored 17 points, Addison Westbrook tallied a career-high 16 points, Shaw and senior Gabby Picco added six points apiece, and Robinson chipped in with five points.

Ayres led Tioga with 16 points and three steals, while Wood had 11 points, five rebounds and three steals, and Abby Foley added five points and one blocked shot.

Senior Ari Manwaring hauled down 11 rebounds, while Howey had seven boards and one blocked shot, junior Julia Bellis grabbed seven rebounds, and Gabby Foley dished out two assists

Waverly, now 4-1, hosts Tioga (1-3) Tuesday night.
About the Author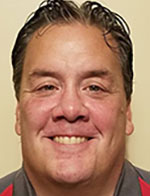 Tim Birney is the founder / owner of River Road Media Group. He was born and raised in the Valley, graduating from Waverly High School in 1984.
Birney earned an Associate's Degree in Journalism from SUNY Morrisville in 1986 and a Bachelor's Degree in Journalism / Public Relations from Utica College of Syracuse University in 1988. He began his newspaper career at The Daily Review in Towanda in 1989, before moving on to The Evening Times in 1995. He spent more than 10 years at the Times, the last four as Managing Editor.
River Road Media Group includes Valley Sports Report (launched Aug. 10, 2009), Tioga County (NY) Sports Report (Aug. 13, 2018), and Northern Tier Sports Report (Aug. 31, 2020). Southern Tier Sports Report is set to launch in 2021.