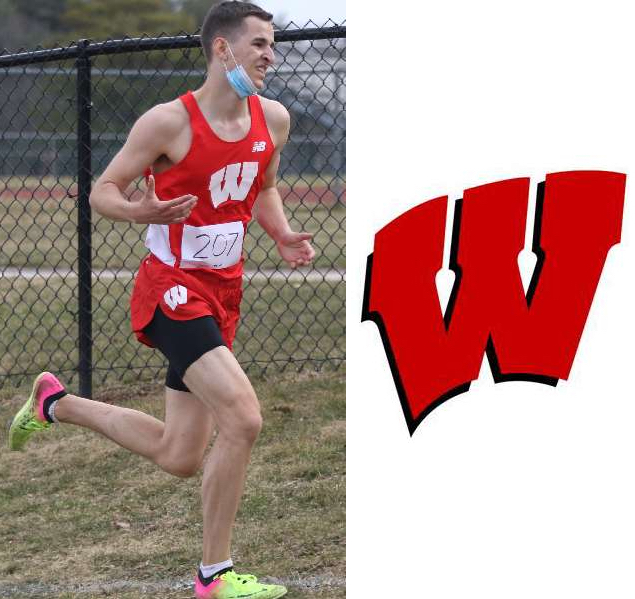 WAVERLY'S WRIGHT WINS IAC GOLD, LEADS WOLVERINES TO THIRD-PLACE FINISH
By: Tim Birney | Waverly Athletics | April 10, 2021 | Photo courtesy Tim Birney
MARATHON — Senior Collin Wright became the second runner in program history to win an IAC Cross Country Championship, leading the Waverly boys to a third-place finish in the team standings at the league meet.

"Collin ran away from the field to become IAC Champ," said Waverly coach Nate Culver.

"The rest of the boys team consisting of Nate Ackley, Matt Atanasoff, Gavin Schillmoeller and Liam Wright pushed hard for each other," he noted. "They were split into two races due to Covid restrictions but fought to earn a third place finish overall."

Eighth-grader Harper Minaker and freshman Elizabeth Vaughn both finished in the top 12 to lead the Lady Wolverines.

"Harper Minaker led the girls with an outstanding performance, with a tremendous finish just edging out a veteran Lansing runner for fourth pace," said Culver. "Elizabeth Vaughn and Aubrey Akins both had excellent performances to finish out the girls team."

Wright finished with a time of 15:53.4, besting runner-up Jonny Sherwood of Newark Valley (16:26.6) by more than 33 seconds.

He joins Jon Smith (2004) as the only gold medalists from Waverly, which joined the IAC in 1987. Kati Hughes was runner-up on two different occasions for the Lady Wolverines.

Junior Nate Ackley finished sixth in a time of 17:14.5, joining Wright as an IAC first-team all-star.

Junior Matt Atanasoff finished 20th in a time of 18:51.4, junior Gavin Schillmoeller was 25th in 19:06.6, and 8th-grader Liam Wright was 36th in a time of 20:06.0.

Lansing won the team title with 55 placement points, while runner-up Newark Valley tallied 66 points, Waverly had 76 points, and Tioga finished ninth with 243 points.

Senior Cameron Boswell led Tioga with a 38th-place finish in a time of 20:31.5, while junior Josh Reis was 69th in 24:19.7, freshman Ben Davis was 79th in 25:47.2, sophomore Max Dydynski was 84th in 26:49.2, and junior Reed Cook was 87th in 34:03.2.

GIRLS
Minaker finished fourth in a time of 20:24.5, and Vaughn was 12th in a tie of 21:51.4.

Minaker earned IAC first-team all-star honors, and Vaughn is a second-teamer.

Waverly's only other runner, senior Aubrey Akins finished 44th in a time of 29:26.7.

Freshman Lexy Ward led the Tioga contingent with a 31st-place finish in a time of 25:37.4, while junior Kate Burrowes was 38th in 28:07.0, senior Faith Burrowes was 39th in 28:24.0, and freshman Sara Burrowes was 49h in 31:54.6.

Waverly and Tioga will be in action Friday at the Marathon Invitational.
About the Author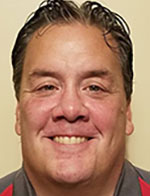 Tim Birney is the founder / owner of River Road Media Group. He was born and raised in the Valley, graduating from Waverly High School in 1984.
Birney earned an Associate's Degree in Journalism from SUNY Morrisville in 1986 and a Bachelor's Degree in Journalism / Public Relations from Utica College of Syracuse University in 1988. He began his newspaper career at The Daily Review in Towanda in 1989, before moving on to The Evening Times in 1995. He spent more than 10 years at the Times, the last four as Managing Editor.
River Road Media Group includes Valley Sports Report (launched Aug. 10, 2009), Tioga County (NY) Sports Report (Aug. 13, 2018), and Northern Tier Sports Report (Aug. 31, 2020). Southern Tier Sports Report is set to launch in 2021.