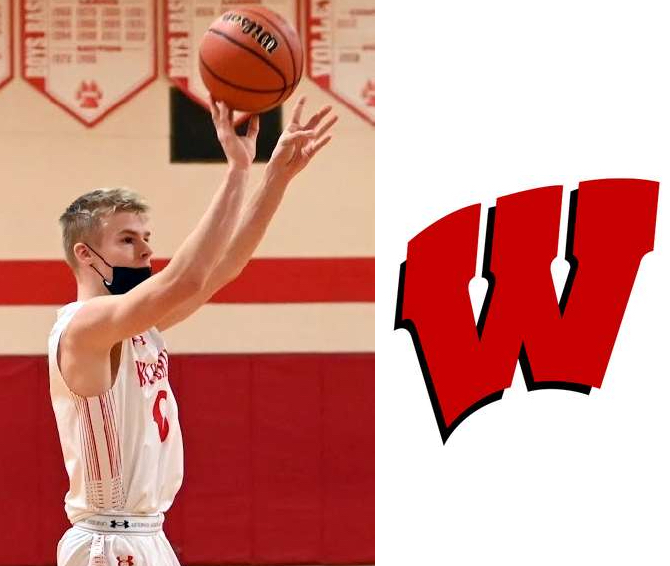 WOLVERINES RIDE SEECOND-HALF WAVE TO 71-41 WIN OVER NOTRE DAME
By: Tim Birney | Waverly Athletics | March 5, 2021 | Photo courtesy David Alliger
WAVERLY — Waverly did a lot of things teams need to do to win games: created turnovers, limited its turnovers, and pounded the offensive glass being among them.

Throw in a 29-4 third-quarter blitz and it equals a 71-41 Wolverine win over IAC arch-rival Notre Dame here Friday night in boys basketball action.
"It really was a tale of two halves," said Waverly coach Lou Judson. "We probably played our worst half of the season in the first half, then turned around in the second half and played our best half of the season.

"We put it together in the second half offensively," noted Judson. "We can be a very explosive offense when our shooters get going.

"And, we were very active in our defense in the second half," added Judson. "I didn't like how we were playing man-to-man, so we switched to a different defense in the second half, and it really ignited us. It got us out in transition."

One thing Waverly did not do well in the first half was shoot the ball, connecting on 8 of its 38 shots (21 percent) from the field in first half, including just 1 of 12 from behind the 3-point arc. The Wolverines did, however, pull down seven of their 15 offensive rebounds in the first two quarters and turn a few of them into points.
Malaki Owens scored 13 of his team-high 16 points in the first half for the Crusaders, while junior Davis Croft led a balanced Waverly offense with five points. Both methods were equally effective as the game went to the intermission tied at 22-22.
The second half belonged to the Wolverines.
Freshman Joey Tomasso pumped in 13 points in the third quarter, and four of his teammates — seniors Ryan Lambert and Kobe Decker, and juniors Brennan and Liam Traub scored four points apiece — as the Wolverines raced out to a 51-26 lead heading into the final eight minutes.
"Joey (Tomasso) played very well again tonight," said Judson. "He got in transition in the third quarter, and got some easy points from Ryan Lambert."
Judson noted his four seniors — Lambert, Decker, Ryan Bowen, and Aidan Westbrook — gave the Wolverines a lift in the third quarter.
"Our seniors have been the glue for this basketball game. They started the second half tonight, and really got us going. I'm really proud of them."

Waverly remained hot in the fourth quarter, with Brennan Traub knocking down a 3-pointer and scoring five points, Tomasso adding four points, and Lambert, Liam Traub, and junior Brady Blauvelt each connecting from 3-point range as the Wolverines outscored the Crusaders, 20-15, in the final stanza.
The Wolverines shot 55 percent (21 of 38) from the field in the second half, including 5 of 15 from behind the arc, and had eight more offensive rebounds. Overall, they shot 38 percent from the field.
Waverly turned the ball over just seven times in the win, including only three in the second half, while as a team the Wolverines registered 18 steals, among the 31 forced turnovers.
Tomasso led Waverly with 21 points and three steals, while Brennan Traub had 10 points and four rebounds — all on the offensive end, Lambert had nine points, four rebounds, and three steals, and Liam Traub had seven points, three rebounds, and one blocked shot.
Croft had seven points and three steals in the win, while Blauvelt added five points and four boards, senior Aidan Westbrook had four points, four rebounds, and four steals, senior Peyton Bowen had four points, a team-high nine boards, including five on the offensive glass, and one blocked shot, Decker had four points and four rebounds, and junior Thomas Hand dished out a team-high three assists.
Waverly, now 7-4, closes out the 2021 season Saturday afternoon at home against S-VE.
"I don't think this team will reach its fullest potential because the season is getting cut short, but we're starting to play pretty well.

"I like how we're trending right now," said Judson. "We're getting a lot of guys in the game, and getting our juniors a lot of playing time to prepare them for next year."

About the Author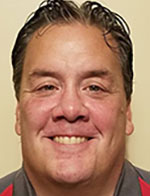 Tim Birney is the founder / owner of River Road Media Group. He was born and raised in the Valley, graduating from Waverly High School in 1984.
Birney earned an Associate's Degree in Journalism from SUNY Morrisville in 1986 and a Bachelor's Degree in Journalism / Public Relations from Utica College of Syracuse University in 1988. He began his newspaper career at The Daily Review in Towanda in 1989, before moving on to The Evening Times in 1995. He spent more than 10 years at the Times, the last four as Managing Editor.
River Road Media Group includes Valley Sports Report (launched Aug. 10, 2009), Tioga County (NY) Sports Report (Aug. 13, 2018), and Northern Tier Sports Report (Aug. 31, 2020). Southern Tier Sports Report is set to launch in 2021.