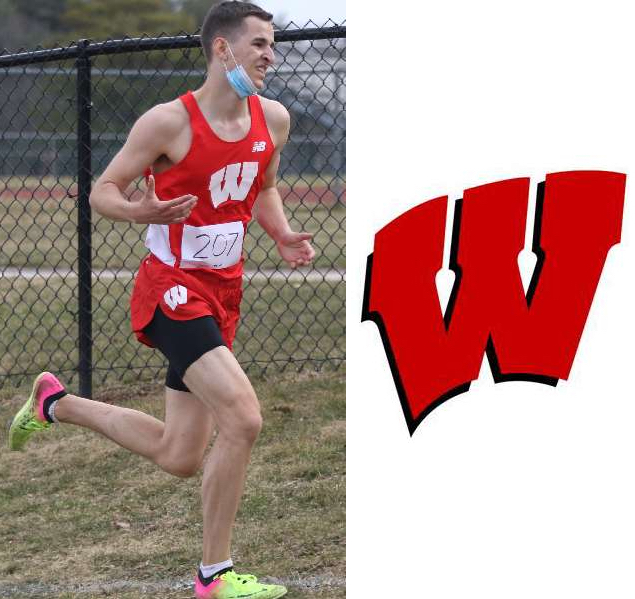 WRIGHT, ACKLEY, VAUGHN PACE WAVERLY'S EFFORTS AT MARATHON INVITATIONAL
By: Tim Birney | Waverly Athletics | April 16, 2021 | Photo courtesy Tim Birney
MARATHON — Senior Collin Wright ran to a fourth-place finish here Friday at the rugged Marathon Cross Country Invitational to help Waverly to a sixth-place finish in the boys Division 1 team standings.

Wright clocked in at 17:54.2, about 46 seconds off the winning pace of Delhi senior Diego Aguirre, who broke the tape at 17:08.4.

Junior Nate Ackley finished 14th for the Wolverines in a time of 19:02.7, while junior Matt Atanasoff was 41st in 20:41.8, junior Gavin Schillmoeller was 63rd in 21:19.3, and 8th-grader Liam Wright was 95th in the field of 178 runners in a time of 22:54.5.

Wright earned first-team all-star Invitational honors, and Ackley was a second-team all-star.

Vestal won the Division 1 race with 32 placement points, while Newark Valley was second with 93, Lansing was third with 114 points. Waverly had 132 points.

GIRLS
Freshman Elizabeth Vaughn led the short-handed Lady Wolverines across the finish line.
Vaughn finished 18th in a time of 23:20.8, while Aubrey Akins was 96th in a time of 32:13.5.
Vaughn was a third-team all-star.


MODIFIED
Finn Williams finished 15th in the boys modified race, clocking in at 11:40.8, while Sophie Williams was 37th in the girls race in a time of 16:02.3.
About the Author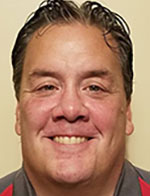 Tim Birney is the founder / owner of River Road Media Group. He was born and raised in the Valley, graduating from Waverly High School in 1984.
Birney earned an Associate's Degree in Journalism from SUNY Morrisville in 1986 and a Bachelor's Degree in Journalism / Public Relations from Utica College of Syracuse University in 1988. He began his newspaper career at The Daily Review in Towanda in 1989, before moving on to The Evening Times in 1995. He spent more than 10 years at the Times, the last four as Managing Editor.
River Road Media Group includes Valley Sports Report (launched Aug. 10, 2009), Tioga County (NY) Sports Report (Aug. 13, 2018), and Northern Tier Sports Report (Aug. 31, 2020). Southern Tier Sports Report is set to launch in 2021.