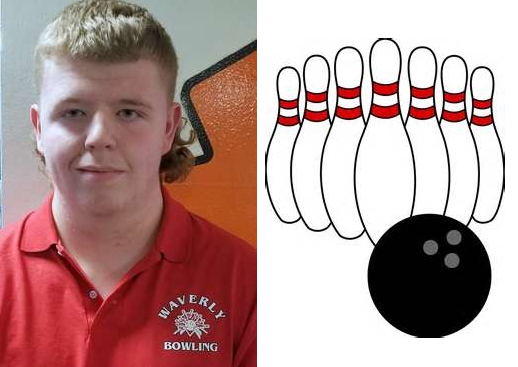 BIG SCORES HIGHLIGHT SVEC BOYS' SWEEP OF WAVERLY; LADY WOLVERINES FALL, 3-1
By: Tim Birney | Waverly Athletics | February 9, 2022 | Photo courtesy Tim Birney
WAVERLY — Waverly junior Zach Vanderpool banged out a 700 series, but four SVEC bowlers rolled 600 series to lead the Eagles to a sweep here Wednesday afternoon in IAC Large School action at the Valley Bowling Center, while the Lady Wolverines dropped a 3-1 decision in the season finale for both teams.

BOYS
SVEC 4, Waverly 0
Waverly's Vanderpool rolled a 717 series on games of 246, 238, and 233, but SVEC pulled out a 3,151 to 3,065 total-pinfall victory. The Eagles won the first game 1,032-1,028, then followed it up with wins of 1,020-962, and 1,099-1,075.

Freshman Dom Wood rolled a 640 series for the Wolverines on games of 208, 201, and 231, and junior Ashton Pritchard had a 605 on games of 221, 159, and 225.

Sophomore Trenton Sindoni shot a 566, including a 215, for Waverly, while sophomore Carter Hayes added a 537, including a 211, and senior Cody Blackwell takes on a 470.

Kody Floyd led SVEC with a 668 series, while Garrett Lyndhurst shot a 656, Matt Fitch had a 633, and Calvin Curkendall added a 628. Tyler Dunham chipped in with a 538, and Aiden Jackson tacked on a 471.

GIRLS
SVEC 3, Waverly 1
The Lady Wolverines won the first game, but the Lady Eagles answered with wins in the next two games and total-pinfall for a 3-1 win.

Waverly opened with an 801-687 win in the first game, but SVEC answered with wins of 87-786 and 837-802 for a total-pinfall victory of 2,394 to 2,389.

Junior Victoria Houseknecht led Waverly with a 596 series, including a 244 in the first game, and junior Shantilly Decker rolled a 582, including games of 226 and 200, and sophomore Rachel Houseknecht shot a 502, including a 202 in the third game.

Freshman Serenity Conklin added a 450 for the Lady Wolverines, and 7th-grader Emily Houseknecht tacked on a 259.

Olivia Bennett led SVEC with a 525 series, and Janelle Marsh added a 498.

Waverly and SVEC return to action Saturday afternoon at the IAC Championships at the Valley Bowling Center.
About the Author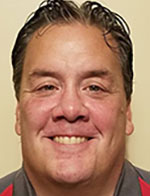 Tim Birney is the founder / owner of River Road Media Group. He was born and raised in the Valley, graduating from Waverly High School in 1984.
Birney earned an Associate's Degree in Journalism from SUNY Morrisville in 1986 and a Bachelor's Degree in Journalism / Public Relations from Utica College of Syracuse University in 1988. He began his newspaper career at The Daily Review in Towanda in 1989, before moving on to The Evening Times in 1995. He spent more than 10 years at the Times, the last four as Managing Editor.
River Road Media Group includes Valley Sports Report (launched Aug. 10, 2009), Tioga County (NY) Sports Report (Aug. 13, 2018), and Northern Tier Sports Report (Aug. 31, 2020). Southern Tier Sports Report is set to launch in 2021.