CROFT, DOUBLES TEAM OF GROVER / NOVAKOWSKI EACH PLACE FOURTH AT IAC CHAMPIONSHIPS
By: Tim Birney | Waverly Athletics | May 24, 2022 | Photo courtesy Tim Taylor
CORTLAND — Ashlen Croft and the doubles tandem of Paxton Grover and Nathan Novakowski each finished fourth at the IAC Championships here at SUNY Cortland Tuesday.

Third singles
Waverly's Ashlen Croft beat Southern Cayuga's Louis Hasenjager, 6-1 and 6-3.

In the semifinals, Trumansburg's Ryan Petty topped Croft, 6-3 and 6-3.

In the third-place match, Croft fell in straight sets for Kate Welliver of Notre Dame, 6-2 and 6-2.

Second doubles
Paxton Grover and Nathan Novakowski topped the Notre Dame tandem of Divye Agrawal and Emmalie Barkley, 6-1 and 6-3.

In the semifinals, the Waverly duo dropped a straight sets decision to Tobijas Rigdon and Carter Watts of Lansing, 6-1 and 6-3.

In the third-place match, Edison's Imogen Reed and Andrew Timofeeff edged Grover and Novakowski, 6-3 and 7-6.

First singles
Waverly Wayne Allen topped Alannah Deer of Newark Valley, 9-6, in the opening round.

In the quarterfinals, Trumansburg's Sebastian Cole blanked Allen, 6-0, 6-0.

Second singles
Edison's Maren Lutz swept past Waverly's Griff Schillmoeller, 6-1 and 6-1.

First doubles
Waverly's Hayden Larsen and Abby Blauvelt lost in straight sets to Trumansburg's Lydia Everhart and Julian Wright, 6-3 and 6-1.

About the Author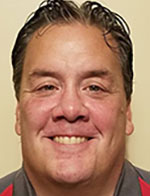 Tim Birney is the founder / owner of River Road Media Group. He was born and raised in the Valley, graduating from Waverly High School in 1984.
Birney earned an Associate's Degree in Journalism from SUNY Morrisville in 1986 and a Bachelor's Degree in Journalism / Public Relations from Utica College of Syracuse University in 1988. He began his newspaper career at The Daily Review in Towanda in 1989, before moving on to The Evening Times in 1995. He spent more than 10 years at the Times, the last four as Managing Editor.
River Road Media Group includes Valley Sports Report (launched Aug. 10, 2009), Tioga County (NY) Sports Report (Aug. 13, 2018), and Northern Tier Sports Report (Aug. 31, 2020). Southern Tier Sports Report is set to launch in 2021.