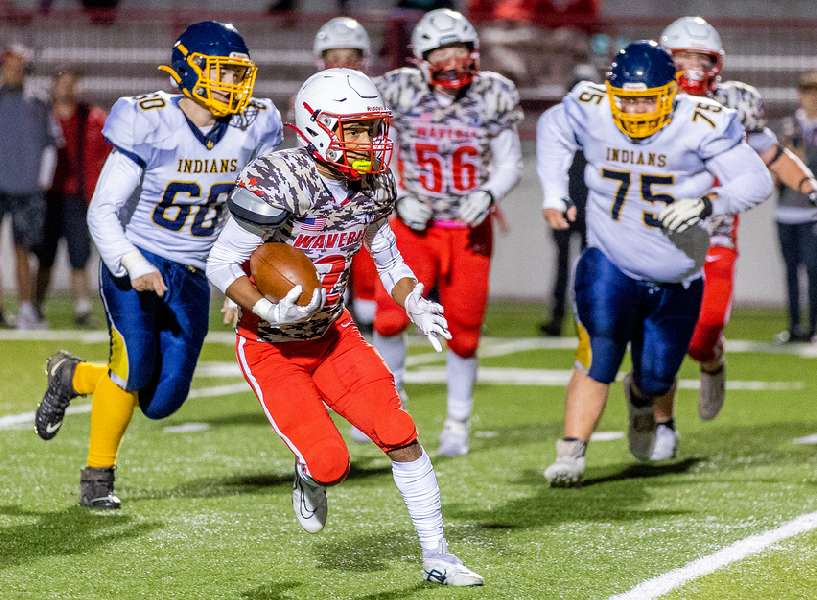 FAST START, BIG PLAYS PROPEL WAVERLY TO 47-14 WIN OVER COWANESQUE VALLEY
By: Tim Birney | Waverly Athletics | September 23, 2022 | Photo courtesy David Alliger
WAVERLY – Waverly wasted little time lighting up the scoreboard, scoring on its first two offensive plays on its way to a 47-14 non-league football win over Cowanesque Valley here Friday night at Memorial Stadium.

"It was a solid performance," said Waverly coach Jason Miller. "It was a pretty solid performance early. I thought we executed pretty well."

Cowanesque Valley coach Joe Leonard was clearly proud of the fight his team showed.

"Each week they're doing a little more and a little more," said Leonard. "They kept a positive attitude. We're very young and very green and we make some of those mistakes. As long as we keep going and keep trying, we'll be OK."

Waverly scored on its first two snaps with quarterback Joey Tomasso hitting fellow junior Jay Pipher for TD passes of 62 and 99 yards.

A key moment in the first half came when Waverly stopped CV at the 1-yard line on fourth-and-goal at the 3. Tomasso and Pipher hooked up moments later on their record-setting 99-yard TD pass.

Waverly added another first-half TD on a 10-yard Tomasso to junior Carter George, and led 20-0 at the intermission.

Things got lout of hand after the break.

Waverly took the second-half kickoff and marched 53 yards in four plays, ending with a 29-yard Tomasso to senior Nate DeLill connection.

A little later, Kaleb Bechy scored from 16 yards out after a big a 38-yard punt return by Pipher.

The Wolverines added a pick-six by senior Braeden Hills and a five-yard TD run by sophomore Payton Fravel.

CV, which moved the ball well in the first quarter before getting stuffed most of the game, got its offense in gear in the fourth.


Tomasso hit 12 of 17 passes for 267 yards and four TDs, and the Wolverines rushed for 109 yards, led by 35 yards and one TD by Bechy, and 31 yards by 8th-grader Bryce LaForest.

Pipher led Waverly with five catches for 179 yards and two TDs, while DeLill had three receptions for 49 yards and one TD, senior Isaiah Bretz had two catches for 23 yards, and George had two grabs for 16 yards and one TD.

"It's an excellent Waverly team – very well-coached," said Leonard. "It was a pleasure to see them. I've coached against them before and they're class acts."
Waverly, now 4-0 and ranked seventh in the state in Class C, travels to Oneonta Saturday afternoon.
About the Author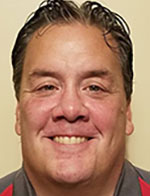 Tim Birney is the founder / owner of River Road Media Group. He was born and raised in the Valley, graduating from Waverly High School in 1984.
Birney earned an Associate's Degree in Journalism from SUNY Morrisville in 1986 and a Bachelor's Degree in Journalism / Public Relations from Utica College of Syracuse University in 1988. He began his newspaper career at The Daily Review in Towanda in 1989, before moving on to The Evening Times in 1995. He spent more than 10 years at the Times, the last four as Managing Editor.
River Road Media Group includes five sites in "The Sports Reports" family that cover 24 school districts in five counties: Valley Sports Report (launched Aug. 10, 2009), Tioga County (NY) Sports Report (Aug. 13, 2018), and Northern Tier Sports Report (Aug. 31, 2020); Northern Tier West Sports Report (March 15, 2021) Southern Tier Sports Report (Aug. 16, 2021).