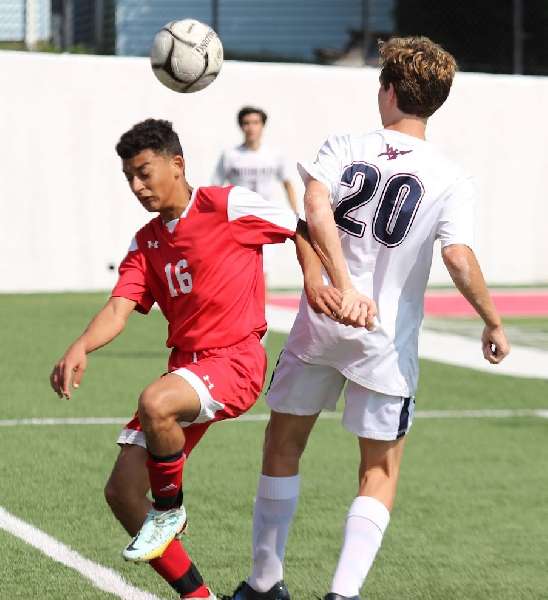 GORSLINE'S FIRST CAREER HAT TRICK POWERS WAVERLY IN 5-1 WIN OVER WATKINS GLEN
By: Tim Birney | Waverly Athletics | September 17, 2022 | Photo courtesy Shannon McCarty
WAVERLY — Sophomore Ethan Gorsline netted his first career hat trick, and junior Griff Schillmoeller added two goals to lead Waverly in a 5-1 win over Watkins Glen here Saturday morning in IAC South boys soccer action.

"I'm very happy with our play today," said Waverly coach Eric Ryck. "The boys did very well winning the ball in the air and using their bodies, as well to win and keep possession, which are two things we've struggled with in previous games. I'm really happy to see that improvement.

"I'm also really happy with the ball movement and communication going forward," noted Ryck. "The boys were calm and making good decisions to create opportunities and keep possession.

"We saw a lot of positives from every player top to bottom today," he added. "We're looking to carry this momentum into a busy week."

Gorsline scored his first two goals, both assisted by Schillmoeller, in the 22nd and 33rd minutes to give the Wolverines a 2-0 lead at the half.

Schillmoeller, off a feed from junior Charlie Larrabee, made it 3-0 in the 48th minute.

Gorsline, off an assist from Larrabee, capped his hat trick and made it 4-0 in the 62nd minute, and Schillmoeller, off a feed from Peyton Robinson, put the finishing touches on Waverly's scoring four minutes later.

Jacob Yontz put Watkins Glen on the board in the closing moments of the game.

Waverly outshot Watkins Glen, 27-4, and had a 4-1 edge in corner kicks.

Waverly, now 3-2, returns to action Monday against SVEC at Candor High School at 6:30 p.m.
About the Author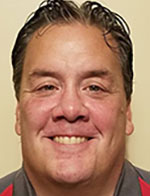 Tim Birney is the founder / owner of River Road Media Group. He was born and raised in the Valley, graduating from Waverly High School in 1984.
Birney earned an Associate's Degree in Journalism from SUNY Morrisville in 1986 and a Bachelor's Degree in Journalism / Public Relations from Utica College of Syracuse University in 1988. He began his newspaper career at The Daily Review in Towanda in 1989, before moving on to The Evening Times in 1995. He spent more than 10 years at the Times, the last four as Managing Editor.
River Road Media Group includes Valley Sports Report (launched Aug. 10, 2009), Tioga County (NY) Sports Report (Aug. 13, 2018), and Northern Tier Sports Report (Aug. 31, 2020). Southern Tier Sports Report is set to launch in 2021.