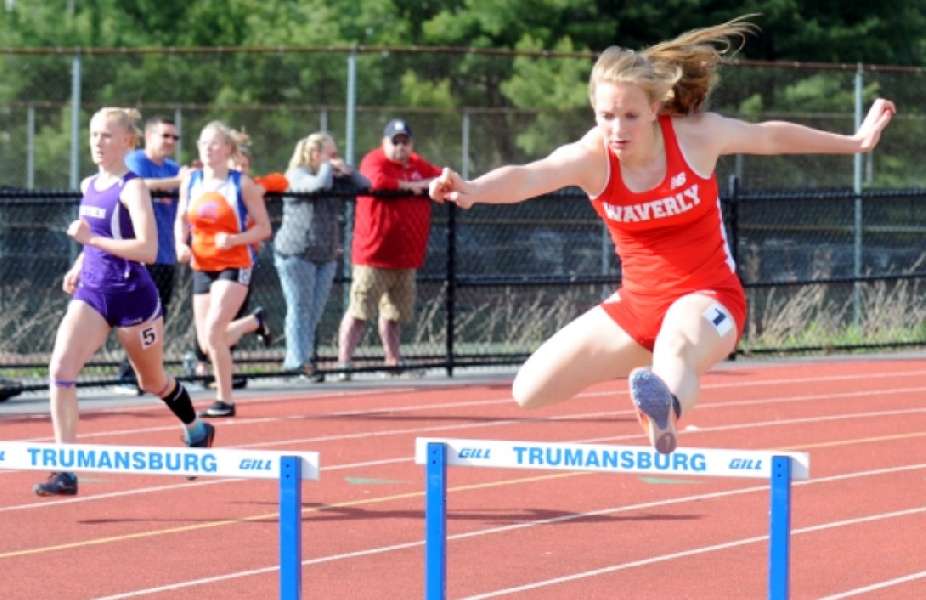 LADY WOLVERINES PLACE SECOND, WAVERLY BOYS THIRD IN LARGE SCHOOL STANDINGS
By: Tim Birney | Waverly Athletics | May 19, 2022 | Photo courtesy Tim Taylor
TRUMANSBURG — Freshman Harper Minaker registered the Waverly girls' lone individual win, and junior Kennedy Westbrook had three top-two finishes at Day 2 of the IAC Track & Field Championships, while triple-winner sophomore Micah Chandler, and junior Kayleb Bechy paced the Waverly boys.

The Lady Wolverines finished second in the Large School standings, while the boys finished third.

GIRLS
Notre Dame won the meet-closing 1,600-meter relay to claim the team title with 128 points, while Waverly tallied 126 points, and third-place Dryden had 105 points. Lansing was fourth with 76, and fifth-place Newark Valley had 57.

Minaker won the 3,000-meter run in a time of 11:28.11, and junior Josie VanDyke was fourth in 13:27.57.

Westbrook teamed with fellow juniors Abigail Knolles and Natalie Garrity, and senior Olivia Nittinger to win the 400-meter relay in a time of 51.59 seconds. The same foursome finished second in the 1,600-meter relay in a time of 4:18.69.

Kennedy Westbrook also finished second in the 200-meter dash in 27.78 seconds, while sophomore Allison Barrett was sixth in 29.27 seconds, and sophomore Paige Robinson was 10th in 29.53 seconds.

Seventh-grader Lauren Gorsline finished second in the 400-meter dash in 1:14.51, and 8th-grader Mira Kittle as eighth in 1:20.51.

Sophomore Mackenzie LaForest finished fourth in the shot put with a heave of 27-feet, 3-inches.

Sophomore Elizabeth Vaughn placed fourth in the 800-meter run in a time of 2:46.91, and freshman Maddy Olmsted was sixth in 2:48.07.

Freshman Kiley Stillman was seventh in the high jump at 4-feet, 2-inches, and senior Sydney Nierstedt was eighth at 3-feet, 11-inches.

Knolles finished 10th in the triple jump at 28-feet, 1/4-inch, and sophomore Erica Ryck was 11th at 27-feet, 9 3/4-inches

BOYS
Dryden claimed the team title with 132 points, well ahead of runner-up Trumansburg, which had 111.17 points. Waverly, which was in fifth after Day 1, had 85 points, while fourth-place Newark Valley had 82.83 points, and fifth-place Lansing had 75 points.

Chandler won the 400-meter hurdles in a time of 58.76 seconds.

Chandler teamed with Bechy, junior Jerrell Sackett, and senior Sam VanDyke to win the 400-meter dash in a time of 44.23 seconds.

Chandler and VanDyke teamed with senior Kaden Wheeler and junior Treyton Moore to win the 1,600-meter relay in a time of 3:36.17

Bechy finished second in the 200-meter dash in 23.55 seconds, while VanDyke was fourth in 24.45 seconds, and Moore was eighth in 24.92 seconds.

Junior Ryan Clark finished third in the discus with a toss of 109-feet, 2-inches, and sophomore Jake Benjamin was eighth at 82-feet, 3-inches.

Senior Derek Bartlett finished third in the pole vault at 10-feet, 7-inches, and Clark was fourth at the same height.

VanDyke finished fourth in the 200-meter dash in 24.45 seconds, and Moore was eighth in 24.92 seconds.

Freshman Payton Fravel finished ninth in the triple jump at 32-feet, 3 1/2-inches.


Waverly returns to action Wednesday at the Section IV, Class C Championships at Oneonta High School.
About the Author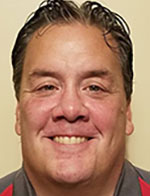 Tim Birney is the founder / owner of River Road Media Group. He was born and raised in the Valley, graduating from Waverly High School in 1984.
Birney earned an Associate's Degree in Journalism from SUNY Morrisville in 1986 and a Bachelor's Degree in Journalism / Public Relations from Utica College of Syracuse University in 1988. He began his newspaper career at The Daily Review in Towanda in 1989, before moving on to The Evening Times in 1995. He spent more than 10 years at the Times, the last four as Managing Editor.
River Road Media Group includes five sites in "The Sports Reports" family that cover 24 school districts in five counties: Valley Sports Report (launched Aug. 10, 2009), Tioga County (NY) Sports Report (Aug. 13, 2018), and Northern Tier Sports Report (Aug. 31, 2020); Northern Tier West Sports Report (March 15, 2021) Southern Tier Sports Report (Aug. 16, 2021).