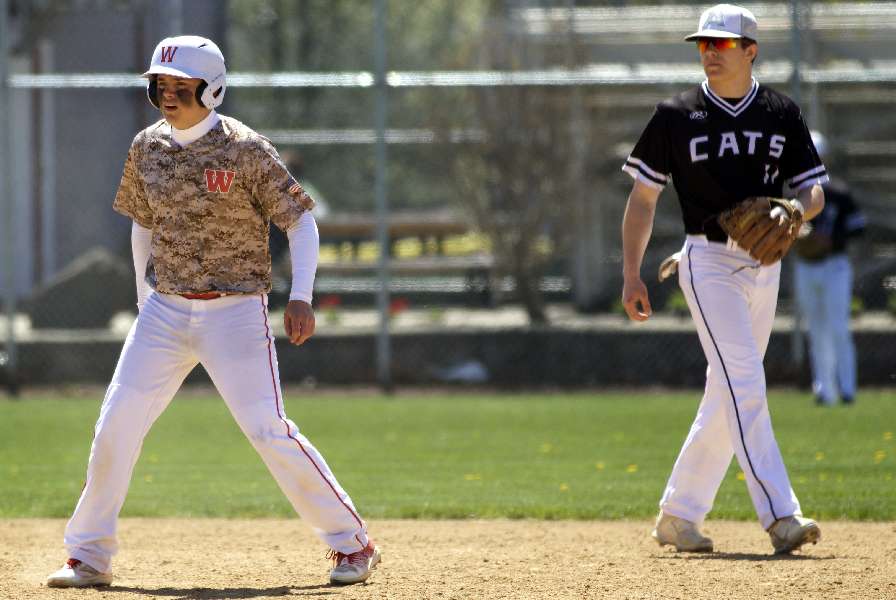 LISTER OUTDUELS BEEMAN; ATHENS EDGES WAVERLY, 1-
By: Tim Birney | Waverly Athletics | April 30, 2022 | Photo courtesy Christina Kreykenbohm
ATHENS — Athens scored a run in the bottom of the first, and junior Mason Lister made it stand up in a 1-0 win over Waverly in non-league baseball action here Saturday morning in the "Battle at the Border."

"I feel like we were ready to play today," said Athens coach Charlie Havens. "The last couple games, it feels like things are coming together.

"Getting Kaden Setzer back has kind of changed the mentality we have," noted Havens. "It's pretty interesting to be honest."

Lister struck out eight and walked two in a complete-game four-hitter to earn the win.

Waverly junior Ty Beeman was the tough-luck loser, allowing one run on two hits in six innings, while striking out four and walking two. He allowed just one hit after the first inning.

"Mason (Lister) pitched a great game," said Havens. "He worked really fast, he pounded the zone, and he really dominated. It was a really strong performance."

"(Mason) Lister did a nice job," said Waverly coach Kyle McDuffee. "He knew his zone … he attacked us and pounded the zone.

"Ty (Beeman) did the same thing," noted McDuffee. "He pitched a great game.

"We had a bad first inning, and (Athens) took advantage of it," added McDuffee. "They scored that first run, and we just couldn't catch them."

The Wildcats have struggled defensively at times this season — committing 28 errors ion the season, but only had one miscue behind Lister in the win.

"We made all the plays today," said Havens. "We played good defense."

With one out in the top of the first inning, junior Caleb NIchols was hit by a pitch, moved to second on a balk, and scored on an groundball RBI single up the middle by junior Cameron Sullivan.

The Wolverines loaded the bases in the top of the second inning, but left the bases jammed. Senior Caden Hollywood walked to lead off the frame, senior Brennan Traub singled with one out, and junior Isaiah Bretz was hit by a pitch with two outs to load the bases. Lister escaped the jam with a strikeout.

The Wildcats threatened in the home half of the second on a two-out walk to junior Carson Smith, and a double by senior Karter Rude, but Beeman ended the threat with a strikeout.


Traub singled with two outs in the sixth inning, but Lister retired the last four Waverly batters to end the game.
Sullivan singled and drove in one run for the Wildcats, while Rude singled, and Nichols scored one run.
Traub was 3-for-3 to pace Waverly at the plate, and junior Bryce Bailey added a single.

Athens improved to 9-5 with the win, while Waverly fell to 9-5.
About the Author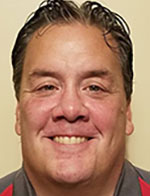 Tim Birney is the founder / owner of River Road Media Group. He was born and raised in the Valley, graduating from Waverly High School in 1984.
Birney earned an Associate's Degree in Journalism from SUNY Morrisville in 1986 and a Bachelor's Degree in Journalism / Public Relations from Utica College of Syracuse University in 1988. He began his newspaper career at The Daily Review in Towanda in 1989, before moving on to The Evening Times in 1995. He spent more than 10 years at the Times, the last four as Managing Editor.
River Road Media Group includes five sites in "The Sports Reports" family that cover 24 school districts in five counties: Valley Sports Report (launched Aug. 10, 2009), Tioga County (NY) Sports Report (Aug. 13, 2018), and Northern Tier Sports Report (Aug. 31, 2020); Northern Tier West Sports Report (March 15, 2021) Southern Tier Sports Report (Aug. 16, 2021).