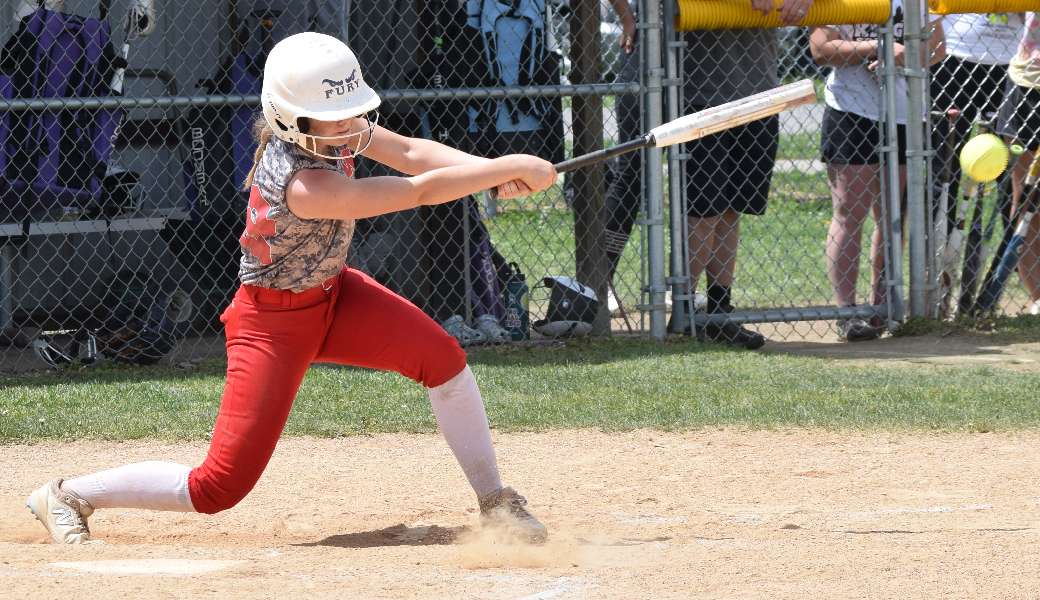 PERSUN SHINES, LEADS ATHENS TO 11-1 WIN OVER WAVERLY
By: Tim Birney | Waverly Athletics | May 14, 2022 | Photo courtesy Mike Lubertowicz
ATHENS — After pitching seven inning in a win over Tioga earlier in the day, Athens freshman Savanah Persun told her coach she "wanted the ball" again against Waverly here Saturday afternoon in the nightcap of the "Battle at the Border."

Wildcat coach Mickey Farrell granted Persun's wish, and she made him look like a genius, lead Athens to an 11-1 win over the Lady Wolverines.

"I wanted to start Aliyah (Butler), but Savanah (Persun) wanted the ball again," said Farrell. "She pitched great, pounding the zone, and throwing strikes.

"Plus, we changed our infield except for Caydence (Macik) at shortstop and only had one error," noted Farrell, who pointed out a couple of key performances for the Lady Wildcats.

"Brea Wood from the 9-spot had a great day hitting and is doing a great job at first base," said Farrell. "Caydence had a great game as well .

"Macie (Coyle) also had three big hits and has been doing a great job catching in place of Ash (VanFleet), who is out for the season," added Farrell.

With wins over Tioga and Waverly on Saturday, and Sayre earlier this season, the Lady Wildcats also capture the mythical "Valley championship."

Persun allowed an unearned run on two hits, while striking out eight and walking two in a five-inning complete-game win.

Waverly took an early 1-0 lead with a run in the top of the first inning. Lead-off hitter Michaela Lauper reached on an error, and eventually scored on a two-out RBI single by Aubrey Ennis.

The Lady Wildcats erased the deficit in short order as Caydence Macik, Aliyah Butler, and Jules Pack rapped back-to-back-to-back doubles to open the inning for a 2-1 lead.

With one out, Persun helped out her own cause with a sacrifice fly to make it 3-1.

Braelynn Wood and Macik stroked RBI singles in the second inning to give Athens a 5-1 lead.

Persun and Macie Coyle belted back-to-back doubles to start the bottom of the third, extending the Lady Wildcat advantage to 6-1.

With one out, Mackenzie Morgan plated Macie Coyle with a sacrifice fly to make it 7-1, and Macik capped the rally with a two-out RBI double to push the lead to 8-1.

The Lady Wildcats scored three runs in the bottom of the fifth to close out the game via the 10-run "mercy rule."

Macie Coyle led off the inning with a single, and Emma Renninger worked a walk. After Coyle scored on a wild pitch, Wood hit a RBI single up the middle to make it 10-1.

After a single by Macik and a walk to Pack, Ella Coyle ended the game with an RBI single to left field.

Macik was 4-for-4 with two doubles, one run scored, and two RBI, while Macie Coyle was 3-for-3 with two doubles, two runs scored, and two RBI, and Wood was 3-for-3 with a double, three runs scored, and three RBI to pace Athens' 14-hit attack.

Butler, Pack, and Persun each doubled, scored one run, and drove in one run in the win, while Ella Coyle singled and drove in one run, Morgan scored one run and drove in one run, and Renninger scored one run.

Ennis singled and drove in one run, and Lea VanAllen added a single to account for Waverly's two hits, and Lauper scored one run.

With the win, Athens improves to 9-10 on the season, and now needs a win at Montgomery (14-2) Wednesday to qualify for the upcoming District 4, Class 4A playoffs.

"We are like Jeykill and Hyde," said Farrell. "When we play with heart and some enthusiasm, we beat some really good teams like Wyalusing and Liberty and Selingsgrove, but then we lose games to teams we should beat … but played like a bad version of the Bad News Bears.

"Our season comes down to one game," noted Farrell. "Montgomery is a really good team and to beat them would mean we really earned a district spot, but it's gonna come down to what team shows up.

"We will have to play our best game of the season to have a chance," added Farrell. "Canton showed they are not invincible, so anything can happen. All it takes is one time, so why not now."

Waverly falls to 9-8 on the season.

About the Author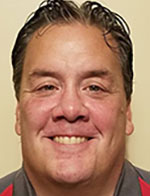 Tim Birney is the founder / owner of River Road Media Group. He was born and raised in the Valley, graduating from Waverly High School in 1984.
Birney earned an Associate's Degree in Journalism from SUNY Morrisville in 1986 and a Bachelor's Degree in Journalism / Public Relations from Utica College of Syracuse University in 1988. He began his newspaper career at The Daily Review in Towanda in 1989, before moving on to The Evening Times in 1995. He spent more than 10 years at the Times, the last four as Managing Editor.
River Road Media Group includes Valley Sports Report (launched Aug. 10, 2009), Tioga County (NY) Sports Report (Aug. 13, 2018), and Northern Tier Sports Report (Aug. 31, 2020). Southern Tier Sports Report is set to launch in 2021.