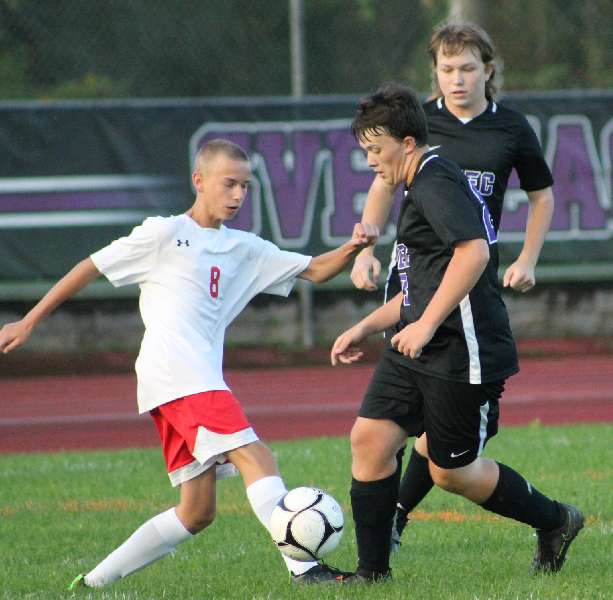 POWERHOUSE SVEC BLANKS WAVERLY, 7-
By: Tim Birney | Waverly Athletics | September 19, 2022 | Photo courtesy Tim Taylor
CANDOR — Spencer-VanEtten / Candor scored five goals in the first half on its way to a 7-0 win over Waverly here Monday night in IAC South Large School Division boys soccer action.

The game was cut short by 15 minutes due to lightning in the area.

"I really felt like we had more for them than the final score shows," said Waverly coach Eric Ryck. "Their middle three players are very good and we struggled to handle them.

"We got much better in the second half, it was just too late at that point, but I am so proud of our guys and the way they were able to keep their heads up and keep working," he noted. "It would have been very easy for them to shut it down and hang their heads being down 5-0 at half, but they didn't.

"They came out like a group willing to fight for anything they could get, and fight they did," added Ryck. "I really couldn't be more proud of them and how they carried themselves. These boys are on the cusp of big things, we've just gotta put all the pieces together at once."

Addison Young scored four goals, including a first-half hat trick, and Darren Starkweather added two goals for the Eagles. Jacob Banks had one goal and one assist for the Eagles.

SVEC had an 11-7 advantage in shots-on-goal, and a 2-1 edge in corner kicks.

Kody Goble had seven saves in net for SVEC, while junior Jon Searles had four saves for the Wolverines.

Waverly, now 3-3, travels to Newfield Wednesday.
About the Author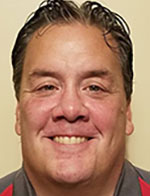 Tim Birney is the founder / owner of River Road Media Group. He was born and raised in the Valley, graduating from Waverly High School in 1984.
Birney earned an Associate's Degree in Journalism from SUNY Morrisville in 1986 and a Bachelor's Degree in Journalism / Public Relations from Utica College of Syracuse University in 1988. He began his newspaper career at The Daily Review in Towanda in 1989, before moving on to The Evening Times in 1995. He spent more than 10 years at the Times, the last four as Managing Editor.
River Road Media Group includes five sites in "The Sports Reports" family that cover 24 school districts in five counties: Valley Sports Report (launched Aug. 10, 2009), Tioga County (NY) Sports Report (Aug. 13, 2018), and Northern Tier Sports Report (Aug. 31, 2020); Northern Tier West Sports Report (March 15, 2021) Southern Tier Sports Report (Aug. 16, 2021).