SIX-MINUTE SCORING DROUGHT COSTLY IN WAVERLY LOSS TO NEWARK VALLEY
By: Tim Birney | Waverly Athletics | January 19, 2022 | Photo courtesy David Alliger
WAVERLY — A six-minute scoring drought robbed Waverly of the momentum it needed to pull off a major upset as the Wolverines dropped a 54-41 IAC South Large School clash with Newark Valley here Wednesday evening.

Waverly led the state's top-ranked Class C team, 15-7, early in the second quarter, but the Cardinals erupted for an 18-0 run to take control.

"I'm proud of this one because we had to grind for it," NV coach Greg Schweiger said. "We didn't get a lot of easy baskets. We didn't score 20 points in transition off of steals. We had to earn every basket, and I told the guys in the locker room, that's what's going to make us ready for the next level of what we want to try to accomplish next, so a very good win to get here."

Up, 25-17, Newark Valley's Taylor Benjamin knocked down a 3-pointer 30 seconds into the second half to keep the NV momentum going.

Cha and Gracie Gardner combined for eight points to give the Cardinals a 36-22 cushion with 3 1/2 minutes remaining in the third quarter, but the Wolverines refused to go away.

Kennedy Westbrook drained a trey and added a basket, Lourden Benjamin scored a bucket, and Olivia Nittinger added a free throw during an 8-2 burst to close out the period.

The two teams swapped scoring opportunities early the final stanza with Paige Robinson sinking a pair of free throws and Nittinger adding a three-ball for Waverly, and Rachael Walker and Hannah Ferguson contributing buckets for NV, making it a 42-35 contest with 5:32 remaining.

A Hayley Beebe-to-Cha Gardner-to-Ferguson transition 11 seconds later sparked a 7-0 run which included a traditional 3-point play by Ferguson and a pair of free throws from Beebe, pushing the Newark Valley advantage to 49-35 with 4:04 on the clock.

Taylor fouled out with 3:21 to go, but Addison Westbrook drew her fifth foul at 3:03 and Kennedy Westbrook followed her to the bench at 2:55.

The Cardinals sank six of seven foul shots in the final 4:18 to help their own cause.

The Wolverines clearly had upset on their minds at the game's onset, despite not scoring for nearly 4 1/2 minutes.

Down, 7-3, with Kennedy Westbrook's three being the team's only points, Waverly surged to a 10-7 lead at the end of the first quarter behind a trey from Nittinger, a basket by Addison Westbrook and a bucket from Kennedy Westbrook.

Kennedy Westbrook knocked down a trey 26 seconds into the second period and Benjamin added a basket at 6:28 — the team's final points until Peyton Shaw's basket with 17 seconds left in the half.

"This was certainly one of those games circled on your calendar when you get the schedule that you know is going to be a battle and you know you've got to win if you want to accomplish some things down the road," said Schweiger.

Ferguson, who canned four threes in the first half, led all scorers with 19 points. Cha Gardner scored 15 and Benjamin added 10.

Kennedy Westbrook paced the Waverly effort with 15 points. Nittinger tacked on nine while Shaw and Benjamin added seven and six, respectively.

Waverly (7-4) hosts Whitney Point Friday.
About the Author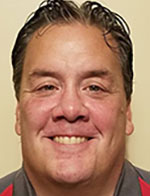 Tim Birney is the founder / owner of River Road Media Group. He was born and raised in the Valley, graduating from Waverly High School in 1984.
Birney earned an Associate's Degree in Journalism from SUNY Morrisville in 1986 and a Bachelor's Degree in Journalism / Public Relations from Utica College of Syracuse University in 1988. He began his newspaper career at The Daily Review in Towanda in 1989, before moving on to The Evening Times in 1995. He spent more than 10 years at the Times, the last four as Managing Editor.
River Road Media Group includes Valley Sports Report (launched Aug. 10, 2009), Tioga County (NY) Sports Report (Aug. 13, 2018), and Northern Tier Sports Report (Aug. 31, 2020). Southern Tier Sports Report is set to launch in 2021.