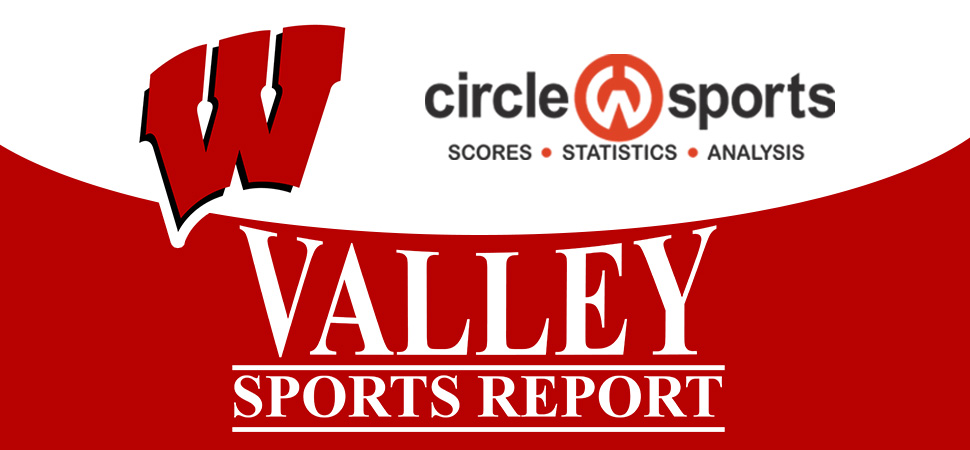 TROY EDGES WAVERLY, 64-60, DESPITE TOMASSO'S 3
By: Tim Birney | Waverly Athletics | January 27, 2022
TROY — The Troy trio of Ty Barrett, Mason Imbt, and Ethan VanNoy combined for 52 points to lead the Trojans to a 64-60 win over Waverly here Thursday night in non-league boys basketball action at the Commons Building.

After playing to a 30-30 tie at the half, Troy used a 13-8 spurt in the third quarter to take a 43-38 lead into the final eight minutes. In the fourth quarter, VanNoy made 5 of 6 free throws down the stretch to seal the victory.

"It came down to making shots … we just couldn't get over the hump," said Waverly coach Lou Judson.

"The biggest thing was we weren't able to finish plays," noted Judson. "(Troy) kind of sped us up. They full-court pressed us, and we kind of lost our composure at the offensive end at times, but our effort was outstanding."

While Barrett and Imbt led the Trojans with 18 points apiece, and VanNoy scored 16, Waverly's only scorer in double-figures was sophomore Joey Tomasso, who pumped in a career-high 34 points, to go along with three rebounds and four steals.

"Joey Tomasso had an outstanding game," said Judson. "He was, at times, was unguardable tonight.

"We just couldn't get that consistent second and third scorer to get in double-figures for us, and that's been the case in big games for us this year," he noted.

"Down the road, I think these big games we've played in will be beneficial," added Judson. "We have guys on this team who are more than capable. These games are just going to give us more experience when those big games come."

Judson tipped his cap to his alma mater.

"They do what they do, and they do it very well," he said. "They understand their roles on the team.

"And, defensively they play extremely hard, and they play very well defensively together," added Judson.

Tomasso pumped in 12 points in the first quarter, and senior Brennan Traub knocked down a 3-pointer to help Waverly to a 15-13 lead.

Tomasso scored six points in the second quarter, and senior Davis Croft added five points, including a 3-pointer, but Imbt scored eight points as Troy outscored Waverly, 17-15, to send the game into the halftime locker room at 30-30.

Five different Trojans put their name in the scoring column in a 13-8 third-quarter spurt to offset eight points by Tomasso. Troy led 43-38 entering the fourth quarter.

Waverly closed the gap to 49-46 early int fourth quarter, but Barrett scored seven points, including a pair of free throws, and VanNoy made 5 of 6 free throws down the stretch to seal the win.

Senior Brady Blauvelt had seven points and eight rebounds for the Wolverines, while Croft had five points and seven rebounds, Liam Traub had five points, six rebounds, and two blocked shots, and Brennan Traub had four points and three assists.

Despite the loss, Judson enjoyed the trip to his hometown.

"Troy has always been so welcoming," he said. "It was good to see old friends and former teammates, and some of the fans who were watching games here when I played.

"I was looking around at the banners, and remembering all the good times, and how supportive the Troy community has always been," added Judson. "I love the Troy community It will always hold a special place in my heart."

Waverly, now 11-4, hosts Notre Dame Tuesday in a key IAC South Large School match-up.
About the Author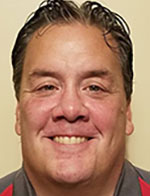 Tim Birney is the founder / owner of River Road Media Group. He was born and raised in the Valley, graduating from Waverly High School in 1984.
Birney earned an Associate's Degree in Journalism from SUNY Morrisville in 1986 and a Bachelor's Degree in Journalism / Public Relations from Utica College of Syracuse University in 1988. He began his newspaper career at The Daily Review in Towanda in 1989, before moving on to The Evening Times in 1995. He spent more than 10 years at the Times, the last four as Managing Editor.
River Road Media Group includes five sites in "The Sports Reports" family that cover 24 school districts in five counties: Valley Sports Report (launched Aug. 10, 2009), Tioga County (NY) Sports Report (Aug. 13, 2018), and Northern Tier Sports Report (Aug. 31, 2020); Northern Tier West Sports Report (March 15, 2021) Southern Tier Sports Report (Aug. 16, 2021).