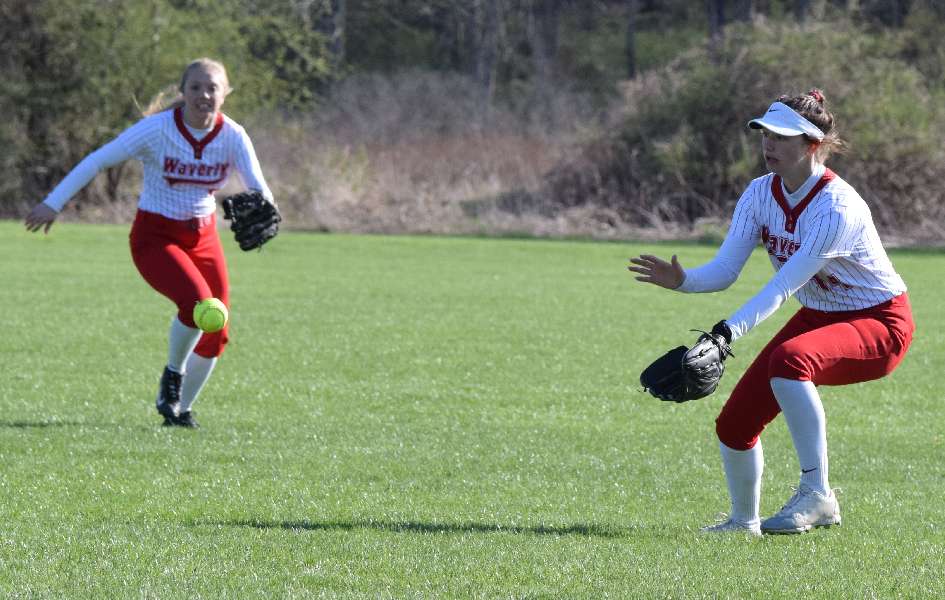 UNBEATEN S-VE RALLIES PAST WAVERLY, 9-
By: Tim Birney | Waverly Athletics | April 28, 2022 | Photo courtesy Mike Lubertowicz
SPENCER — Waverly jumped out in front early, but unbeaten Spencer-VanEtten rallied for a 9-5 win here Thursday afternoon in IAC South softball action.

The Lady Wolverines scored single runs in each of the first three innings to build a 3-0 lead, but the Lady Panthers rallied o take the lead for good in the home half of the third inning.

Senior Aubrey Ennis gave Waverly a 1-0 lead with an RBI single in the top of the first. Senior Lourden Benjamin stroked an RBI single in the second inning, and Waverly plated an unearned run in the third inning.

S-VE had four hits and one base on balls in the first two innings, but had two runners thrown out attempting to steal second by Ennis, and another picked off second by right fielder Alyvia Daddona and shortstop Olivia Robinson when the runner over-ran the bag.

In the third, however, S-VE cleaned up its base-running miscues, and pushed five runs across the plate.

The Lady Panthers loaded the bases on a hit batsman, and consecutive walks, then lit up the scoreboard for the first time when Reagan Sudnikovich worked a seven-pitch to force home a run and close the gap to 3-1.

Katelyn Klym then cleared the bases with a three-RBI triple to tie the game, and later scored on a wild pitch to make it 5-3.

Sudnikovich ripped an RBI double in the bottom of the fourth to extend the S-VE lead to 6-3.

Waverly trimmed the deficit to 6-4 with a run in the top of the fifth inning, but S-VE answered with three runs in the sixth inning in a rally highlighted by a Klym two-run double to make it 9-4.

Peyton Shaw ripped a two-out triple in the top of the seventh, and scored on an RBI single by Bella Romano to cut the S-VE lead to 9-5, but Lady Panther ace Rhiana Lawrence recorded the final out to secure the win.

Ennis singled twice, scored one run, and knocked in one run to pace Waverly at the plate, while Shaw tripled and scored two runs, and Romano and Benjamin each singled and drove in one run.

Sophomore Lea VanAllen and junior Michaela Lauper each singled and scored one run for Waverly.

Lawrence earned the win for the Lady Panthers, allowing five runs — three earned — on seven hits, while striking out 10 and walking two in seven innings.

Klym tripled and doubled, scored two runs, and had five RBI, while Sudnikovich had two hits, one run scored, and two RBI, and Lawrence singled twice and scored two runs.

Waverly, now 5-3, will face Windsor and Johnson City Saturday afternoon at Johnson City.
About the Author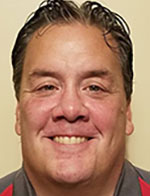 Tim Birney is the founder / owner of River Road Media Group. He was born and raised in the Valley, graduating from Waverly High School in 1984.
Birney earned an Associate's Degree in Journalism from SUNY Morrisville in 1986 and a Bachelor's Degree in Journalism / Public Relations from Utica College of Syracuse University in 1988. He began his newspaper career at The Daily Review in Towanda in 1989, before moving on to The Evening Times in 1995. He spent more than 10 years at the Times, the last four as Managing Editor.
River Road Media Group includes Valley Sports Report (launched Aug. 10, 2009), Tioga County (NY) Sports Report (Aug. 13, 2018), and Northern Tier Sports Report (Aug. 31, 2020). Southern Tier Sports Report is set to launch in 2021.