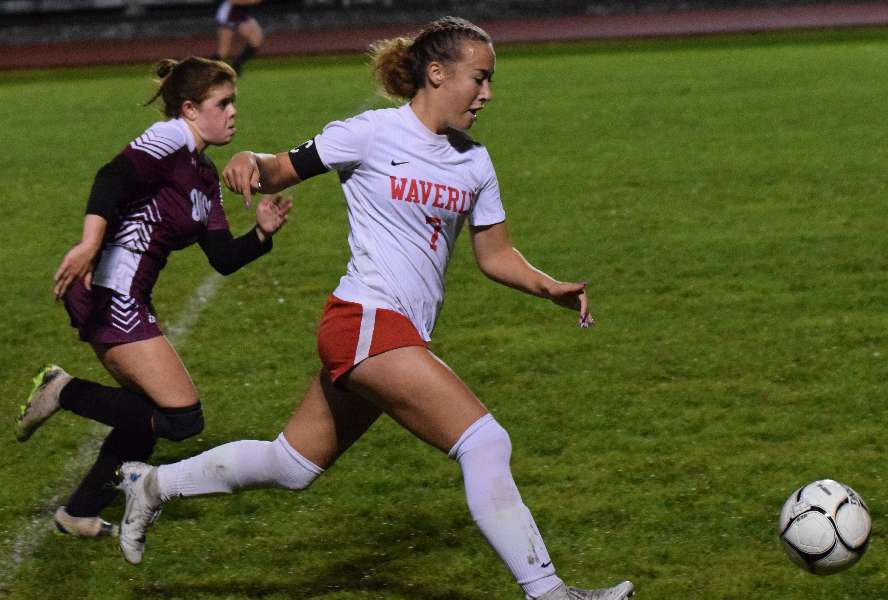 UNBEATEN WAVERLY HOLDS OFF O-M, 3-
By: Tim Birney | Waverly Athletics | September 27, 2022 | Photo courtesy Mike Lubertowicz
ODESSA — Sophomore Kiley Stillman scored a pair of goals, and junior Lea VanAllen doled out a pair of assists to lead unbeaten and state-ranked Waverly to a 3-2 win over Odessa-Montour here Tuesday night in IAC South girls soccer action at Charles Martin Field.

"It took roughly 16 minutes into the game for us to settle down and find our footing," said Waverly coach Tara Hogan, whose team is ranked 13th in the state in Class B.

"We had some really well-placed balls to our forwards, but our shots were either right to their goalie or wide," noted Hogan. "We had a lot of opportunities, but just didn't capitalize.

"Kiley Stillman had a fantastic game … she was doing a great job of anticipating the ball skipping and made two well-placed goals," added Hogan. "She took her time and placed finesse shots."

After 16-plus minutes of scoreless action, Stillman put the Lady Wolverines on the scoreboard off an assist from senior Kennedy Westbrook.

With 3:24 remaining in the first half, Westbrook scored off an assist from VanAllen to give Waverly a 2-0 lead.

About 2 1/2 minutes later, O-M's Hannah Nolan added to her school-record total of goals to close the gap to 2-1.

Just 3:17 into the second half, Stillman, off an assist from VanAllen, scored to up the Lady Wolverine lead to 3-1.

Midway through the second half, Nolan scored again to trim the deficit to 3-2.

Hogan singled out the play of a few of the girls not on the stat sheet tonight.

"Makenzie Olmstead is such a hustler, and works so hard to be involved in all offensive and defensive plays.

"Addy Westbrook happily surprised us at a different position tonight, while Ryleigh Judson got a starting position as a forward," said Hogan. "Ryleigh makes great runs and had a few really great passes tonight."

Waverly had a 14-7 advantage in shots-on-goal, and both teams had five corner kicks.

Sophomore Lea Cole had five saves in net for Waverly, while Keyonna Garrison registered 11 for O-M.

Waverly, now 8-0, hosts Watkins Glen Thursday at 6:30 p.m.
About the Author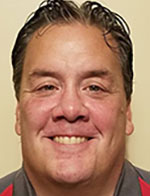 Tim Birney is the founder / owner of River Road Media Group. He was born and raised in the Valley, graduating from Waverly High School in 1984.
Birney earned an Associate's Degree in Journalism from SUNY Morrisville in 1986 and a Bachelor's Degree in Journalism / Public Relations from Utica College of Syracuse University in 1988. He began his newspaper career at The Daily Review in Towanda in 1989, before moving on to The Evening Times in 1995. He spent more than 10 years at the Times, the last four as Managing Editor.
River Road Media Group includes five sites in "The Sports Reports" family that cover 24 school districts in five counties: Valley Sports Report (launched Aug. 10, 2009), Tioga County (NY) Sports Report (Aug. 13, 2018), and Northern Tier Sports Report (Aug. 31, 2020); Northern Tier West Sports Report (March 15, 2021) Southern Tier Sports Report (Aug. 16, 2021).