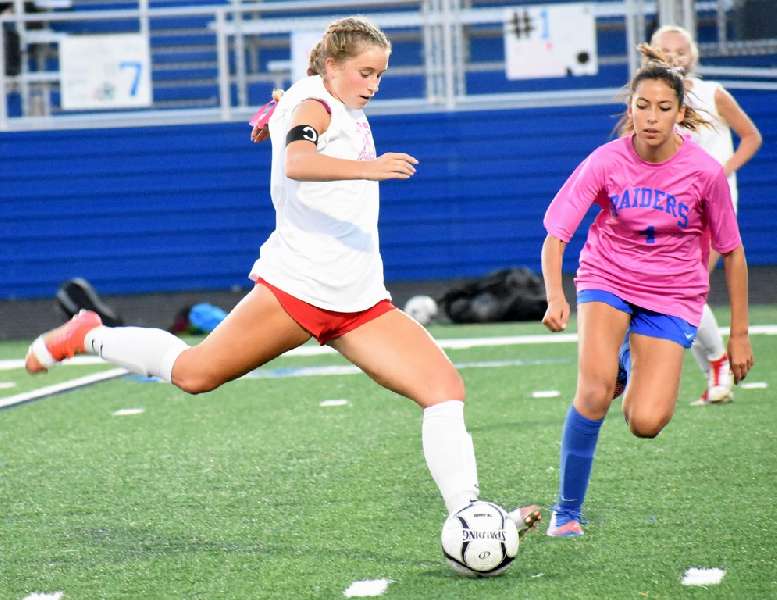 WAVERLY BLANKS HORSEHEADS, 2-
By: Tim Birney | Waverly Athletics | October 11, 2022 | Photo courtesy Brian Fees
HORSEHEADS — Sophomore Kiley Stillman scored midway through the first half, and the Waverly defense, keyed by freshman keeper Claire Clonch, kept Horseheads off the board in a 2-0 win here Tuesday night in non-league girls soccer action.

Both teams took 12 shots-on-goal in the contest, Clonch registered 12 saves for the Lady Wolverines.

"Claire Clonch really stepped up this game and made some key saves," said Waverly coach Tara Hogan. "She is getting more and more confident in this new role."

With 24:07 remaining in the first half, 8th-grader Makenzie Olmsted crossed the ball on the ground into the 18, where Stillman collected the pass, took on the keeper, and tipped it past her on the ground into the goal to give the Lady Wolverines a 1-0 lead.

"Kiley Stillman had a great game with some key opportunities," said Hogan. "She has worked so hard at being exactly where she needs to be.

"Her biggest strength seems to be taking the goalie on 1-v-1," noted Hogan. "She also does a great job with supporting whatever midfielder is behind her."

The game remained 1-0 until senior Kennedy Westbrook started a run at the 40-yard line, dribbled into the center of the field, and ripped a shot from the 25-yard line into the lower right-hand side of the goal to make it 2-0 with 16:52 left in the game.

Hogan also praised the play of a few of her other players.

"Addison Westbrook has proven to be a valuable midfielder as well," she said. "Lauren (Gorsline) and Makenzie (Olmsted) took turns either playing defense or center-mid, and both of them did a great job in those positions."

Waverly, now 11-1-1, returns to action Saturday against Lansing in the overall IAC Large School championship game at 6 p.m. at Tompkins-Cortland Community College.
About the Author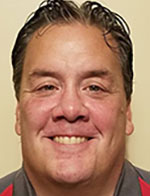 Tim Birney is the founder / owner of River Road Media Group. He was born and raised in the Valley, graduating from Waverly High School in 1984.
Birney earned an Associate's Degree in Journalism from SUNY Morrisville in 1986 and a Bachelor's Degree in Journalism / Public Relations from Utica College of Syracuse University in 1988. He began his newspaper career at The Daily Review in Towanda in 1989, before moving on to The Evening Times in 1995. He spent more than 10 years at the Times, the last four as Managing Editor.
River Road Media Group includes five sites in "The Sports Reports" family that cover 24 school districts in five counties: Valley Sports Report (launched Aug. 10, 2009), Tioga County (NY) Sports Report (Aug. 13, 2018), and Northern Tier Sports Report (Aug. 31, 2020); Northern Tier West Sports Report (March 15, 2021) Southern Tier Sports Report (Aug. 16, 2021).