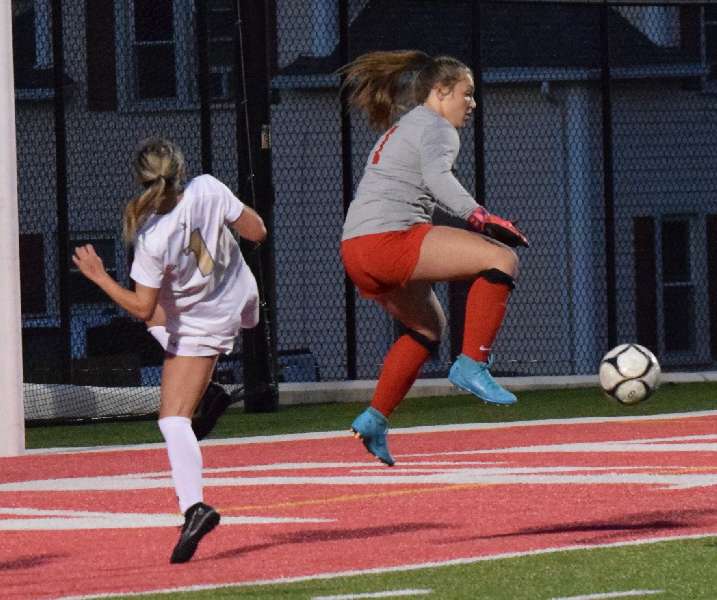 WAVERLY BLANKS NOTRE DAME, 2-0, IN KEY EARLY-SEASON SHOWDOWN
By: Tim Birney | Waverly Athletics | September 15, 2022 | Photo courtesy Mike Lubertowicz
WAVERLY — Waverly scored a pair of second-half goals, and blanked arch-rival Notre Dame, 2-0, here Thursday night in a key early-season IAC South Large School Division girls soccer match-up at Memorial Stadium.

"This was an intense game," said Waverly coach Tara Hogan. "Elmira Notre Dame always comes to play.

"We were playing as if we were intimidated and scared … we made a lot of mistakes the first half," she noted.

"At halftime, we reminded the girls we worked on these exact skills at practice (Wednesday)," added Hogan.

After more than 50 minutes of scoreless soccer, sophomore Addison Westbrook, off a feed from sophomore Kiley Stillman, scored from the right wing on a shot that went under a diving Notre Dame keeper Shannon Maloney at the near post.

About 10 minutes later, 8th-grader Lauren Gorsline, off a feed from Addison Westbrook, chipped a shot from inside the 18 under the bar to make it 2-0.

"Addison Westbrook had a phenomenal game," said Hogan. "She was doing an incredible job supporting the midfielder and then turning to make a run down the field.

"(Lauren) was initially on midfield, but totally changed the game when we were able to move her up top," added Hogan. "She brought a new level of energy and was able to capitalize with a fantastic shot."

Waverly had a 10-6 edge in shots-on-goal, and both teams had two corner kicks.

Freshman Claire Clonch had six saves in net for Waverly, and Maloney had eight for the Lady Crusaders.

"Claire (Clonch) was tested a bit more today, but she and Kennedy (Westbrook) worked so well with communicating that even if someone was able to stay with Kennedy — and not many players can, Claire was right there to support her," said Hogan.

"And, Paige Robinson and Olivia Robinson were unbeatable," noted Hogan. "Paige has gotten so much more confident.

"The defense was heavily relied upon tonight," she added. "They were invaluable."

Waverly, now 4-0, hosts Tioga Saturday night.
About the Author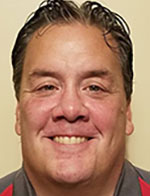 Tim Birney is the founder / owner of River Road Media Group. He was born and raised in the Valley, graduating from Waverly High School in 1984.
Birney earned an Associate's Degree in Journalism from SUNY Morrisville in 1986 and a Bachelor's Degree in Journalism / Public Relations from Utica College of Syracuse University in 1988. He began his newspaper career at The Daily Review in Towanda in 1989, before moving on to The Evening Times in 1995. He spent more than 10 years at the Times, the last four as Managing Editor.
River Road Media Group includes Valley Sports Report (launched Aug. 10, 2009), Tioga County (NY) Sports Report (Aug. 13, 2018), and Northern Tier Sports Report (Aug. 31, 2020). Southern Tier Sports Report is set to launch in 2021.