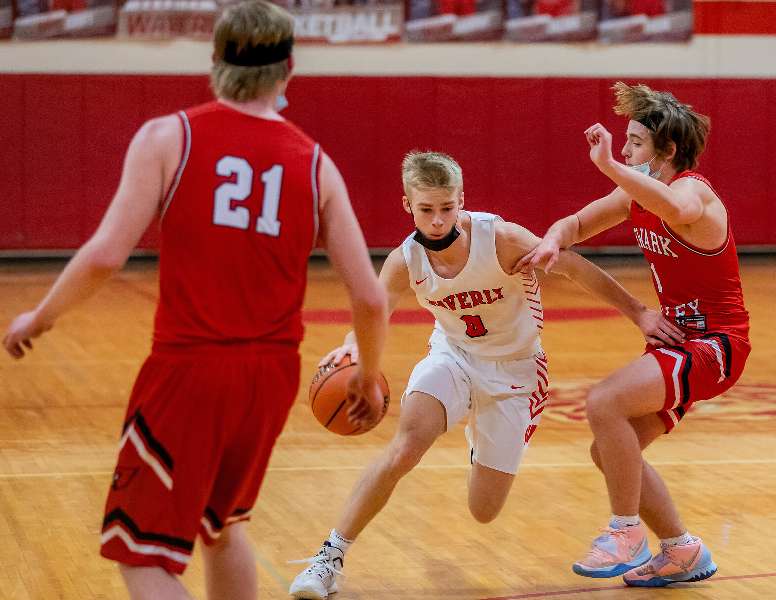 WAVERLY CRUISES PAST NEWARK VALLEY, 79-3
By: Tim Birney | Waverly Athletics | January 5, 2022 | Photo courtesy David Alliger
WAVERLY — For the second game in a row, Waverly's defense created scoring opportunities, and the Wolverines cashed in on the majority of them in a 79-32 win over Newark Valley here Wednesday night in IAC South Large School boys basketball action.

"I thought we did a good job pressuring their guards, and I thought my guards played well, especially in the second half. and did a good job at being at the forefront of our defense, so our wings could overplay," said Waverly coach Lou Judson.

"It was very similar to the Edison game (Monday night), where we got out in transition and ran, and made some good decisions.

"We've been focused on turning the ball over, and we only had seven turnovers in the game," added Judson.

Sophomore Joey Tomasso scored eight points in the first quarter, while senior Liam Traub knocked down a 3-pointer and scored five points, and seniors Brennan Traub and Davis Croft, who canned a 3-pointer, scored four points apiece in a 24-9 game-opening run.

The Wolverines' advantage could have been even bigger, but they made just 4 of 10 free-throw attempts in the first eight minutes.

Brennan Traub scored eight points in the second quarter, and Croft added four as Waverly added four points to its lead, taking a 40-21 lead into the halftime locker room.

Tomasso canned a pair of 3-pointers and pumped in 12 points in the third quarter, and junior Isaiah Bretz and Brennan Traub each scored four points to fuel a 27-6 blitz that gave the Wolverines a 67-27 lead entering the final eight minutes.

"We played well tonight — 1 through 10, all 10 guys played well," said Judson.

"I've been pleased with how Isaiah Bretz is starting to buy in. He was a late addition to our team, and he's starting to figure things out," noted Judson. "And, we've playing Nate DeLill a lot at the small forward spot, and he's been playing well.

"I think these games are going to help us down the road," added Judson. "It allows these guys to get a taste of it, and make them understand they're as big a part of our success as anyone else."

Tomasso led Waverly with 22 points, three steals, and two assists, while Brennan Traub had 16 points, five steals, and two assists, and Croft had 11 points, seven boards, two assists, and one blocked shot.

Junior Isaiah Bretz scored nine points in the win, while Liam Traub had seven points and three rebounds, junior Nate DeLill added six points, sophomore Jake Benjamin grabbed four rebounds, and senior Declan Murphy blocked two shots.

Waverly, now 6-3, travels to Lansing Friday night.
About the Author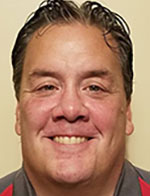 Tim Birney is the founder / owner of River Road Media Group. He was born and raised in the Valley, graduating from Waverly High School in 1984.
Birney earned an Associate's Degree in Journalism from SUNY Morrisville in 1986 and a Bachelor's Degree in Journalism / Public Relations from Utica College of Syracuse University in 1988. He began his newspaper career at The Daily Review in Towanda in 1989, before moving on to The Evening Times in 1995. He spent more than 10 years at the Times, the last four as Managing Editor.
River Road Media Group includes Valley Sports Report (launched Aug. 10, 2009), Tioga County (NY) Sports Report (Aug. 13, 2018), and Northern Tier Sports Report (Aug. 31, 2020). Southern Tier Sports Report is set to launch in 2021.