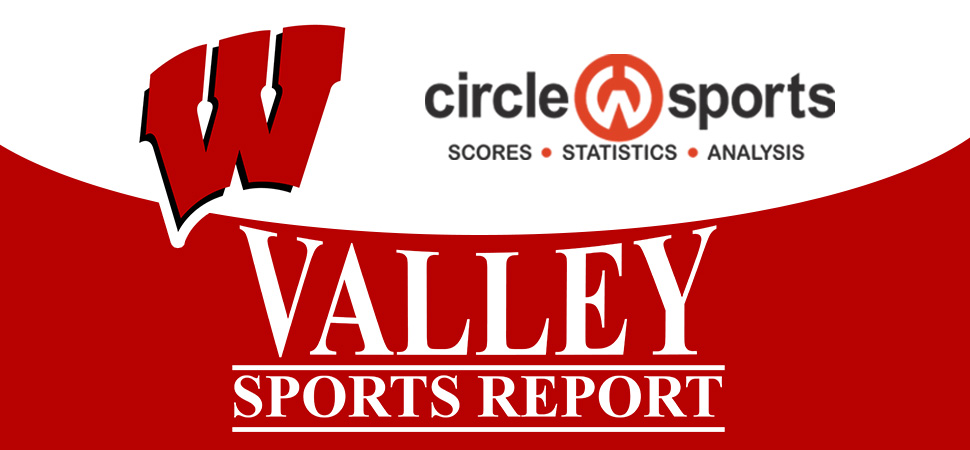 WAVERLY FINISHES THIRD AT INAGURAL JIM McCLOE MEMORIAL TOURNAMENT
By: Tim Birney | Waverly Athletics | January 15, 2022 | Photo courtesy David Alliger
WAVERLY — Waverly went 3-2, topping Vestal 36-28 in the third-place match at the inaugural Jim McCloe Memorial Tournament here Saturday.

The Wolverines went 2-1 in pool play, edging Maine-Endwell (34-33) and Union-Endicott (36-33), before dropping a 42-33 decision to Oxford-Greene.

In the semifinals, Waverly dropped a 52-20 decision to eventual champion Middletown.

Juniors Gage Tedesco and Connor Stotler, who had four pins and a forfeit, both went 5-0 on the day for the Wolverines, while freshman Kam Hills, who registered four falls, and junior Ty Beeman (three falls and a forfeit) were both 4-1 on the day, and junior Braeden Nichols was 3-2, with all three wins by fall.

Pool Play
Waverly 34, Maine-Endwell 33
Kam Hills came through with a fall in the last bout to lift Waverly to a 34-33 win over Maine-Endwell in the opening match of pool play.

Waverly took the lead early when 7th-grader Nico Rae received a forfeit at 102 pounds.

At 118 pounds (there was no match at 110), M-E got on the board with a 5-3 decision over freshman Jake Besecker.

Junior Landon McCarty gave Waverly a 12-3 lead with a pin of Albert Smith in 1:41 at 125 pounds, but the Spartans answered with a fall at 132 to close the gap to 12-9.

Stotler flattened M-E's Mason Williams in 71 seconds to put the Wolverines up 18-9, but the Spartans answered with pins at 145 and 152 to take a 21-18 lead.

Braeden Hills pinned Logan McGuire in 78 seconds and 160 pounds to put Waverly back in the lead at 24-21..

Tedesco gave the Wolverines a huge bonus point with an 8-0 major decision over Kazio Jellick to up the lead to 28-21.

Maine-Endwell won by fall at 189 and 215 to take a 33-28 lead, but Hills came through with a second-period pin to lift Waverly to the win.

Waverly 36, Union-Endicott 33
Ty Beeman and Kam Hills registered first-period falls to lock up the win in a 36-33 victory over Union-Endicott, securing Waverly's spot in the semifinals.

The match began at 110, but neither team fielded grappler.

Besecker received a forfeit at 118, and McCarty scored a first-period pin to give the Wolverines a 12-0 lead.

Josh Volpe put U-E on the board at 132 pounds with a 2-0 overtime win over Waverly senior Austin Ingham, but Stotler answered with a pin of Josh Bronabend in 2:34 at 138 pounds to give the Wolverines an 18-3 lead.

The Tigers rallied with three straight pins to take a 21-18 lead,

At 172 pounds, Tedesco pinned Mike Moody in 3:16, but U-E answered with a fall at 189 to regain the lead at 27-24.

Ty Beeman gave Waverly the lead at 215 pounds with a pin of Carlos Morales Gonzalez in 1:28, then Hills locked up the victory at 285 pounds with a 54-second fall of Quamani Viera-Powell to make it 36-27 with one weight class remaining.

Oxford-Greene 42, Waverly 33
Oxford-Greene won the final two weight classes to pull out a 42-33 win over Waverly, and earn the top seeds in the semifinals.

Brothers Owen and Aiden Marcin gave O-G a 12-0 lead with sub-minute pins at 118 and 126, but Ingham and Stotler received forfeits at 132 and 138 to tie the match.

O-G scored a fall at 145, but Braeden Hills answered at 145 with a pin of Mike Wright in 1:18 to tie it at 18-18

After O-G received a forfeit at 160 pounds, Tedesco edged Hunter Page, 6-4, to pull Waverly within three points, at 24-21.

O-G scored a fall at 189, but Waverly's Ty Beeman received a forfeit at 215, and Kam Hills flattened Jared Milk in 40 seconds to give the Wolverines a short-lived 33-30 lead.

O-G rallied with a pin at 102 pounds, and received a forfeit at 110.

Semifinals
Middletown 52, Waverly 20
Middletown won five of the final six weight classes to pull away for a 52-20 win over Waverly in the semifinals.

A major decision and a fall at 126 and and 132, respectively, gave Middletown an early 10-0 lead.

Stotler earned a pin of Pedro Godines in 1:54 at 138 pounds to close the gap to 10-6, but the Middie Bears picked up falls at 145 and 152 to stretch the lead to 22-6.

Braeden Hills decked Zion Joseph in 70 seconds at 160 pounds, and Tedesco won a 6-2 decision over Jalen Charles at 172 to close the gap to 22-15, but Middletown answered with a pin at 189 to make it 28-15.

Ty Beeman scored a second-period fall for the Wolverines at 215, but three falls and a forfeit sewed up the win for Middletown.

Third-place Match
Waverly 36, Vestal 28
The Wolverines won five straight weight classes by fall, including four in 60 seconds or less, to sew up a 36-28 win over Vestal in the third-place match at the Jim McCloe Memorial Tournament.

Stotler opened the match with a pin of Donny Winslow in 3:41 at 132 pounds, but the Golden Bears won the next four weight classes — two by fall and two by decision — to take an 18-6 lead.

Tedesco triggered the Wolverines' decisive run with a 60-second fall of Noah Kintner at 172 pounds, and 8th-grader Troy Beeman followed with a 48-second pin of Ian Aronis at 189 to tie the match at 18-18.

Ty Beeman gave Waverly the lead for good with a pin of Ean Conti in 3:55 at 215 pounds, and Kam Hills notched his fourth pin of the day, decking Donovan Donlin in 25 seconds at 285 pounds to give the Wolverines a 30-18 lead.

With no match at 110, Rae locked up the win for Waverly at 102 pounds, pinning Kellen Mole in 42 seconds to make it 36-18 with two bouts remaining.
About the Author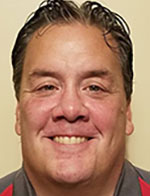 Tim Birney is the founder / owner of River Road Media Group. He was born and raised in the Valley, graduating from Waverly High School in 1984.
Birney earned an Associate's Degree in Journalism from SUNY Morrisville in 1986 and a Bachelor's Degree in Journalism / Public Relations from Utica College of Syracuse University in 1988. He began his newspaper career at The Daily Review in Towanda in 1989, before moving on to The Evening Times in 1995. He spent more than 10 years at the Times, the last four as Managing Editor.
River Road Media Group includes Valley Sports Report (launched Aug. 10, 2009), Tioga County (NY) Sports Report (Aug. 13, 2018), and Northern Tier Sports Report (Aug. 31, 2020). Southern Tier Sports Report is set to launch in 2021.