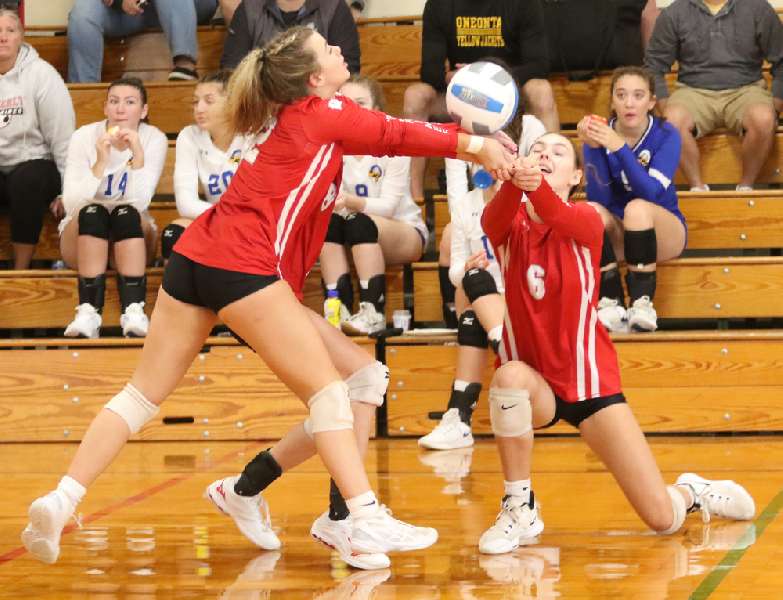 WAVERLY IN ACTION AT TIOGA VOLLEYBALL TOURNEY
By: Tim Birney | Waverly Athletics | September 17, 2022 | Photo courtesy Tim Taylor
TIOGA CENTER — Waverly competed in the Tioga Varsity Volleyball Tournament here Saturday.

The Wolverines took fourth out of five teams in Court 2 (middle school gym) pool play, which included eventual runner-up Trumansburg, Oneonta, Chenango Valley and Dryden. They posted a 2-6 record.

Lansing, which would capture the team title, played in the Court 1 (high school gym) pool with host Tioga, Candor and South Seneca from Section V.

Union Springs dropped out of the tournament, leaving the Court 1 pool with four teams, so each round in that pool was three sets with the third set going to 15.

The Court 2 pool went down to the wire with the semifinalists not being decided until the final round. Waverly was eliminated in its final match.

The champion Bobcats were 9-0 in pool play, the Tigers were 6-3, Candor finished 3-6 and South Seneca was 0-9.

Tioga would advance to the semifinals to face Trumansburg, which won 25-11 over the Tigers.

T-burg went 7-1 in pool play, followed by Oneonta at 6-2, Chenango Valley with a 4-4 mark, and Dryden at 1-7.

Waverly returns to IAC action Monday at Tioga.
About the Author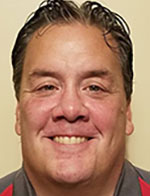 Tim Birney is the founder / owner of River Road Media Group. He was born and raised in the Valley, graduating from Waverly High School in 1984.
Birney earned an Associate's Degree in Journalism from SUNY Morrisville in 1986 and a Bachelor's Degree in Journalism / Public Relations from Utica College of Syracuse University in 1988. He began his newspaper career at The Daily Review in Towanda in 1989, before moving on to The Evening Times in 1995. He spent more than 10 years at the Times, the last four as Managing Editor.
River Road Media Group includes five sites in "The Sports Reports" family that cover 24 school districts in five counties: Valley Sports Report (launched Aug. 10, 2009), Tioga County (NY) Sports Report (Aug. 13, 2018), and Northern Tier Sports Report (Aug. 31, 2020); Northern Tier West Sports Report (March 15, 2021) Southern Tier Sports Report (Aug. 16, 2021).