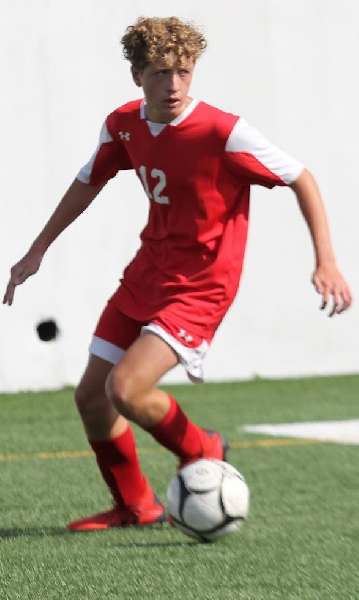 WAVERLY KNOCKS OFF NEWFIELD, 4-
By: Tim Birney | Waverly Athletics | September 20, 2022 | Photo courtesy David Alliger
NEWFIELD — Junior Griff Schillmoeller and Peyton Robinson combined to create three second-half goals to lift Waverly to a come-from-behind, 4-2, win over Newfield here Tuesday afternoon in IAC boys soccer action.

Waverly improves to 4-3 on the season, while Newfield falls to 6-4.

"It was a really good win for the boys tonight," said Waverly coach Eric Ryck. "To come out tonight and play the way they did after a hard game (7-0 loss at SVEC) the night before showed a lot of grit. They really stepped up tonight and played quality soccer, some of the best we've played all season.

"Their work rates and decision-making were on-point tonight," he noted. "We started off a bit rocky and gave up an early goal on a free kick just outside the box, but we were able to gather ourselves up and control possession for the rest of the half.

"We were creating a lot of opportunities but just couldn't find the back of the net until Sheldon Huddleston was able to find Ethan Gorsline's head in a beautiful cross late in the first half..

"The boys came out in the second half with the same energy, controlling possession and creating opportunities," added Ryck.

Newfield's Zach Taylor scored three minutes into the game on a free kick from 30 yards out, but sophomore Ethan Gorsline's goal, off a feed from senior Sheldon Huddleston in the final minute of the first half tied the game at 1-1.

With 16 minutes remaining in the game, Schillmoeller played a through-ball to Robinson, who beat a defender and the keeper to give the Wolverines a 2-1 lead.

With 9 minutes remaining, Schillmoeller took a free from Robinson in stride and beat the keeper with a hard shot to extend the lead to 3-1.

Four minutes later, Robinson again fed Schillmoeller, who beat a trio of Newfield defenders to make it 4-1.

"Griff Schillmoeller and Peyton Robinson were just in sync tonight and playing world-class balls to each other," said Ryck. "Peyton fed Griff with two perfect balls, and Griff was able to finish with world-class shots."

Taylor finished off the scoring with a penalty kick in the final two minutes to provide the final margin.

Waverly had a 28-20 advantage in shots-on-goal, and a 6-4 edge in corner kicks.

Aiden Doherty registered 16 saves in net for the Wolverines.

"Between the pipes, Aiden Doherty did a great job for us, and I was very impressed with his instincts and growth in confidence as the game progressed," said Ryck.

Waverly returns to action Thursday night at Odessa-Montour.
About the Author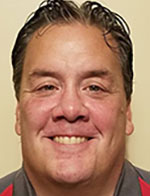 Tim Birney is the founder / owner of River Road Media Group. He was born and raised in the Valley, graduating from Waverly High School in 1984.
Birney earned an Associate's Degree in Journalism from SUNY Morrisville in 1986 and a Bachelor's Degree in Journalism / Public Relations from Utica College of Syracuse University in 1988. He began his newspaper career at The Daily Review in Towanda in 1989, before moving on to The Evening Times in 1995. He spent more than 10 years at the Times, the last four as Managing Editor.
River Road Media Group includes Valley Sports Report (launched Aug. 10, 2009), Tioga County (NY) Sports Report (Aug. 13, 2018), and Northern Tier Sports Report (Aug. 31, 2020). Southern Tier Sports Report is set to launch in 2021.