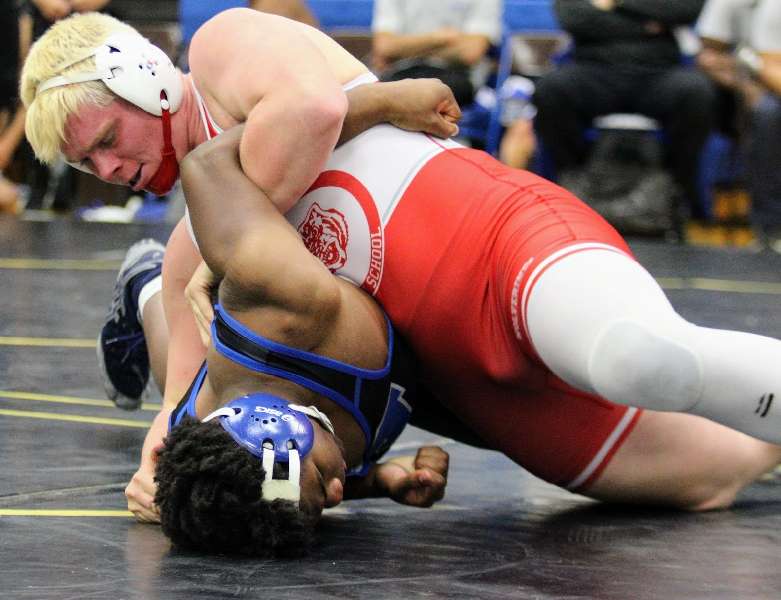 WAVERLY PLACES THIRD AT STPEHENS CLASSIC WITH A 5-2 RECORD
By: Tim Birney | Waverly Athletics | December 3, 2022 | Photo courtesy Shannon McCarty
HORSEHEADS — Waverly coach Devan Witman didn't know what to expect from his team at the Mark Stephens Classic this weekend, but the Wolverines knocked off three state-ranked teams on the weekend to post a 5-2 record and a third-place finish.

On Saturday, Waverly knocked off state-ranked Penfield (ranked 22nd in Division 1) and Middletown (14th in Division 1), as well as Horseheads (Division 1 honorable mention), while falling to Division 1 Monroe-Woodbury.

"Coach (A.J.) Aronstam and I were uneasy about coming into this weekend," said Witman.

"We've had spotty training up to this point," noted Witman. "The football players have had a shortened preseason and we have been plagued with the flu and sickness.

"However, our team put together an excellent tournament despite the setbacks," added Witman.

Seniors Connor Stotler and Ty Beeman were each 7-0 on the weekend to pace the Wolverines.

"Connor Stotler is on a mission his senior year and put together a great tournament," said Witman. "And, Ty Beeman is moving better this year than last season when he made the state tournament.

"We also saw good performances from Josh Courtney, Rhylee Stotler, and Matthias Welles," added Witman.


Junior Josh Courtney was 6-1 on the weekend, while 8th-grader Rhylee Stotler was 5-2, freshman Troy Beeman was 4-2, and senior Braeden Hills and 8th-grader Matthias Welles were each 4-3.
Monroe-Woodbury won the weekend with a 7-0 record, while Canisteo-Greenwood, ranked third in Division 2 was 6-1. Monroe-Woodbury topped C-G, 41-19.

Horseheads finished fourth at 4-3.

Monroe-Woodbury 60, Waverly 12
Monroe-Woodbury registered six falls, and took advantage of three forfeits to post a convincing 60-12 win over Waverly in the first match of Day 2 at the Stephens Classic.
The Wolverines managed just two wins in the match — both first period falls.
Senior Connor Stotler pinned Mike Rosenbaum at 152 pounds, and senior Ty Beeman decked Ashton Capen at 215 pounds.
Junior Josh Courtney dropped a 7-0 decision to M-W's Marco Piazza at 118 pounds, and Eryk Shammed edged Waverly 8th-grader, 9-8, at 189 pounds.
Waverly 42, Penfield 27
In a match that saw both teams pick up three forfeits, Waverly won five of the seven contested weight classes to pull out a 42-27 win over Penfield.
Senior Braeden Nichols opened the match with an 8-3 win over Pasquale Fava at 138 pounds to give the Wolverines a quick 3-0 lead, and Connor Stotler followed with a pin of Braydon Albro in 50 seconds to extend the lead to 9-0.
After Penfield's Daniel Cramer topped Waverly's 8th-grader Parker Larson, 7-1, to close the gap to 9-3, senior Braeden Hills used an 11-point first period in a 12-6 decision over Nicholas DeJong to put the Wolverines up 12-3.
After a Waverly forfeit at 172 pounds cut the lead to 12-9, Welles and Ty Beeman both registered first-period falls to up the lead to 24-3.
Welles pinned Cain Nguyen in 1:40 at 189 pounds, and Ty Beeman decked John Chapula in 62 seconds at 215 pounds.
Waverly sealed the victory with consecutive forfeits to freshman Troy Beeman, and 8th-grader Rhylee Stotler to extend the lead to 36-3.
Courtney also received a forfeit at 118 pounds.
Waverly issued forfeits at 110 and 126 pounds.
Waverly 45, Horseheads 30
After falling behind 18-6, Waverly won five bouts in a row, including four by fall, to rally for a 45-30 win over Horseheads in the penultimate dual at the Stephens Classic.
Connor Stotler's pin of Ryan Massengale in 2:31 was Waverly's only win in the first four weight classes. Pins by Horseheads' Coleton Owen, Cael Owen, and Liam Levantovich put the Blue Raiders up 18-6.
However, Hills turned the tide with a pin of William Lotocky in 1:11 at 172 pounds, and Welles followed with a pin of Jacob Bennet in 1:30 at 189 pounds to tie the match at 18-18.
After Ty Beeman received a forfeit at 215 pounds, Troy Beeman decked Seamus Carroll in 40 seconds to give the Wolverines a 30-18 lead.
Rhylee Stotler extended the lead with a 26-second fall in his 102-pound bout with Josh Knapp to make it 36-18.
Horseheads' Joel Scibeck received a forfeit at 110 pounds to stop Waverly's momentum momentarily, but 8th-grader Caden Bradley's five-point move in overtime for a 6-1 decision over Gavin Hornsby swung it right back in the Wolverines' favor.
Courtney kept it going for the Wolverines with a pin of Adrian Bacon in 1:46 at 126 pounds to make it 45-24.

Waverly 42, Middletown 36
Waverly won five of the eight contested weight classes all of which ended via fall to overcome a six-point deficit in forfeits to pull out a 42-36 win over Middletown.
Connor Stotler started the match with a third-period pin of Jayden Norris at 145 pounds to give Waverly a 6-0 lead.
After a Middletown fall at 152, Hills decked Yahir Hernandez in 30 seconds to put the Wolverines ahead 12-6.
Middletown received forfeits at 172 and 285 pounds, with Welles and Ty Beeman picking up forfeits at 189 and 215 pounds.
Rhylee Stotler decked Andrew Smith in 49 seconds to give the Wolverines a 30-18 lead, but a Waverly forfeit at 110 pounds closed the gap to 30-24.
Courtney extended the lead with a pin of Erik Martin Jr. in 3:05 at 118 pounds to extend the lead to 36-24.
The Wolverines clinched the win with a forfeit to Bradley at 126 pounds.
About the Author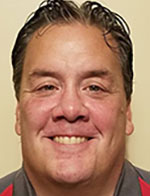 Tim Birney is the founder / owner of River Road Media Group. He was born and raised in the Valley, graduating from Waverly High School in 1984.
Birney earned an Associate's Degree in Journalism from SUNY Morrisville in 1986 and a Bachelor's Degree in Journalism / Public Relations from Utica College of Syracuse University in 1988. He began his newspaper career at The Daily Review in Towanda in 1989, before moving on to The Evening Times in 1995. He spent more than 10 years at the Times, the last four as Managing Editor.
River Road Media Group includes five sites in "The Sports Reports" family that cover 24 school districts in five counties: Valley Sports Report (launched Aug. 10, 2009), Tioga County (NY) Sports Report (Aug. 13, 2018), and Northern Tier Sports Report (Aug. 31, 2020); Northern Tier West Sports Report (March 15, 2021) Southern Tier Sports Report (Aug. 16, 2021).