WAVERLY SENDING SEVEN TO DIVISION 2 CHAMPIONSHIPS
By: Tim Birney | Waverly Athletics | February 5, 2022 | Photo courtesy Tim Taylor
WINDSOR — Waverly battled through adversity to qualify six wrestlers from Saturday's Section IV Division II Qualifer B tournament for next week's Section IV Division 2 Wrestling Championships.

With 215-pounder Ty Beeman receiving a medical waiver, the Wolverines will put seven team members on the mats at Visions Veterans Arena in Binghamton.

A trio of Waverly grapplers garnered runner-up honors at Windsor while three others won elimination matches to qualify.

The Wolverines were hoping to crown a few champions, but came up short. However, next week's state qualifier is the tournament which holds the greater significance.

"For myself, I think I've got to take a deep breath and realize that this isn't the end here," said Waverly coach Devan Witman. "Our goal is to be finishing on top of the podium next week.

"We've got to get back into the room, fix up some of the mistakes and peak at the right time. We're not supposed to be peaking here. We're supposed to be peaking at sectionals at the Arena."

Section IV advances the top five place-winners at each weight to the state qualifier, and Jake Besecker, Braeden Hills and Andrew Kimble won their fifth-place bouts by falls.

Besecker (118 pounds) decked Newark Valley's Nate Harhus in 51 seconds, Hills (160) stuck Maine-Endwell's Logan McGuire at the first-period buzzer while Kimble (189) recorded a technical fall, clobbering Braden Reid of Norwich by a 16-1 margin.

"I was pretty proud of those three," Witman said. "All three of them had adversity in their early rounds. I think all three of them were winning their matches in the early rounds and then ended up losing. For them to fight through the adversity, come back and take fifth and go on to the Arena, I'm pretty proud of that fact.

"They're going to be training in the room just with the same guys that we've been training with this whole time, so it's go time now. We've got one week to get the most out of these athletes."

The Wolverines' Connor Stotler (132), Gage Tedesco (172) and Kam Hills (285). Stotler and Tedesco dropped controversial championship matches.

Stotler lost an 8-6 decision to Sidney's Lucas DeMott, who would go on to be named the tourney's Most Outstanding Wrestler. Stotler grabbed a 4-1 lead in the first period, but DeMott responded with a 4-point move in the second, then added three near fall points for an 8-4 lead.

In the third period, Stotler used a bear hug with 50 seconds left to make it 8-6. With 27 ticks on the clock, as Stotler was attempting a tilt, DeMott called for an injury timeout, stopping the match. Stotler would turn him on the edge of the mat with eight seconds remaining, but apparently went out of bounds. He tilted DeMott again with two seconds to go, but the referee said he did not turn him far enough to count near fall points.

Tedesco gave up a takedown as he and Windsor's Dominick Weaver went out of bounds at the first-period buzzer. The Waverly coaches debated the call to no avail. Weaver, the top seed, would go on to post an 8-3 decision.

"If I were them, I'd be fired up," Witman said of Stotler and Tedesco. "Both of those are matches that they should've got. We'll see what happens next week. Maybe this is a blessing that they need to get in the room and we can train their asses off before we actually step into the arena where it really matters.

"Seeding is going to be a mess for Section IV, but the ultimate goal is to be on top of the podium next week. My goal is to motivate them with today, because we didn't have the best showing that we we could have and we've got to realize that, we've got to fix the mistakes and next week is when we've got to peak."

Hills lost a 5-1 battle with Marathon's Logan Jamison. Jamison scored a first-period takedown, but Hills picked up a quick escape to start the second. Jamison made it 3-1with an escape with 1:08 on the third-period clock, then picked up two more points when he slipped Hills' desperation headlock attempt at the final buzzer.

Waverly placed sixth out of 12 teams with 93.5 points. Windsor won the team title with 170, edging out marathon by 4.5 points.

——————

RESULTS
110: Nico Rae — Lost to John Root (Marathon), fall 1:51; lost to Caden MacPherson (Sidney), fall :55.

118: Jake Besecker — Lost to Jerry Harman (M-E), 4-0; pinned Nate Harhus (Newark Valley), :51.

126: Landon McCarty — Lost to Colin Brink (Owego), fall 5:24; forfeited to Bradley Cantineri (OM/WG).

126: Austin Ingham — Lost to Cadin Creeley (NV), fall :38; lost to Reagan Roach (Norwich), 4-3.

132: Connor Stotler — Pinned Zander Sutton (Marathon), :48; pinned Mastt Boyce (Susquehanna Valley), :35; lost to Lucas DeMott (Sidney, 8-6.


138: Braeden Nichols — Lost to Zach Federowich (SV), fall 5:38; lost to Cade Raleigh (M-E), fall 3:13.

145: Dustyn Gingerich — Lost to Adam Leonard (SV), fall :58; lost to Josh Champion (Chenango Valley), fall 1:32.

160: Braeden Hills
— Lost to Jeremy Miller (OM/WG), fall 4:53; pinned Jarret Pitcher (SV), :14; pinned Logan McGuire (M-E), 1:00
172: Gage Tedesco — Pinned Tristan Harrington (OM/WG), 3:05; decisioned Trevor Harrington (Sidney), 7-6; lost to Dominick Weaver (Windsor), 8-3.

189: Andrew Kimble — Lost to Garrett Ellis (M-E), fall 2:57; pinned Anthony Holt (CV), :47; won by tech. fall over Braden Reid (Norwich), 16-1.
285: Kam Hills
— Pinned Jaycob Mann (Windsor), 3:00; pinned Robert McIntyre (Norwich), :27; lost to Logan Jamison (Marathon), 5-1.
About the Author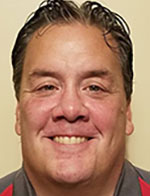 Tim Birney is the founder / owner of River Road Media Group. He was born and raised in the Valley, graduating from Waverly High School in 1984.
Birney earned an Associate's Degree in Journalism from SUNY Morrisville in 1986 and a Bachelor's Degree in Journalism / Public Relations from Utica College of Syracuse University in 1988. He began his newspaper career at The Daily Review in Towanda in 1989, before moving on to The Evening Times in 1995. He spent more than 10 years at the Times, the last four as Managing Editor.
River Road Media Group includes Valley Sports Report (launched Aug. 10, 2009), Tioga County (NY) Sports Report (Aug. 13, 2018), and Northern Tier Sports Report (Aug. 31, 2020). Southern Tier Sports Report is set to launch in 2021.