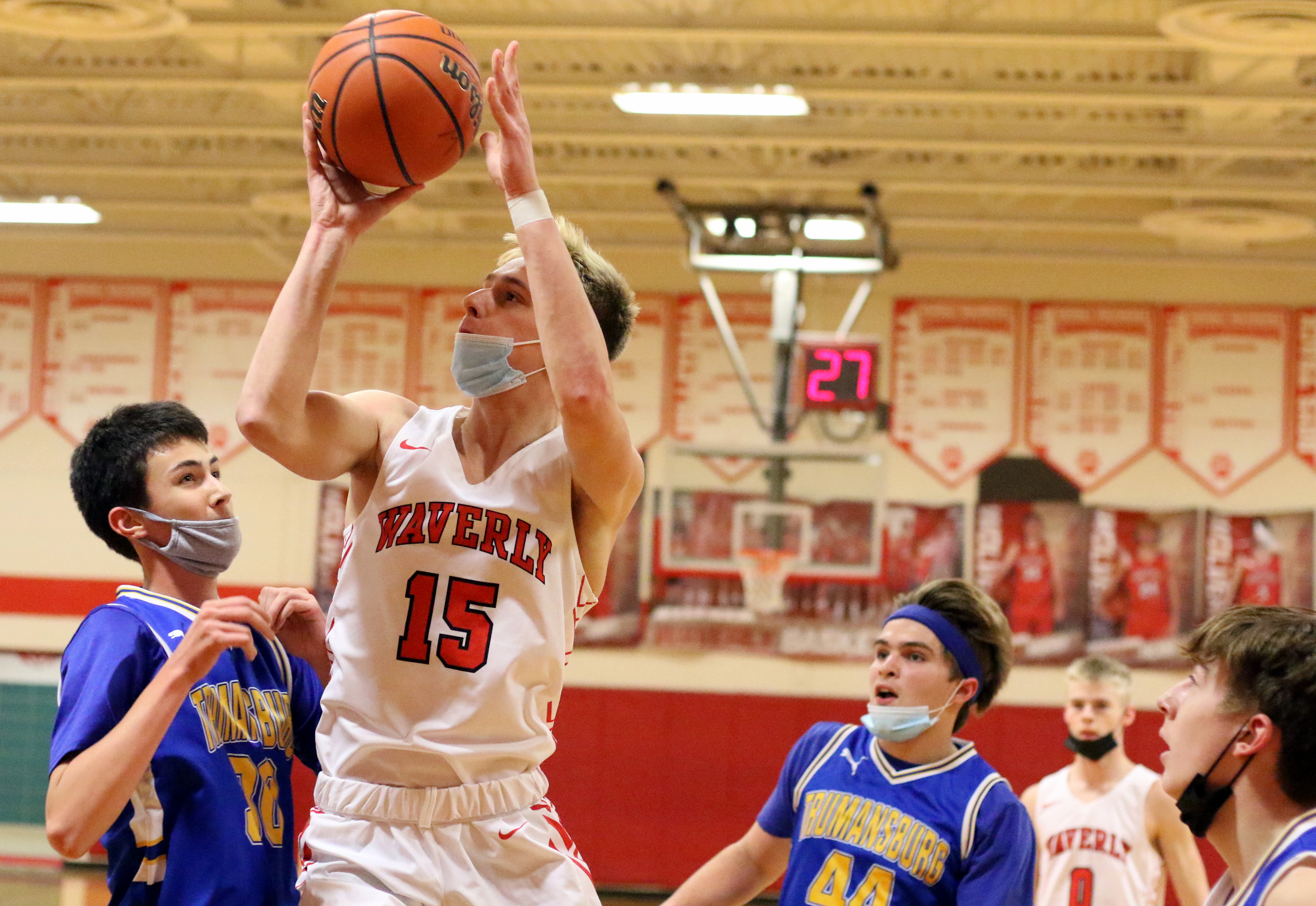 WAVERLY STARTS FAST, ROLLS TO 75-26 WIN AT NEWARK VALLEY
By: Tim Birney | Waverly Athletics | January 19, 2022 | Photo courtesy Tim Birney
NEWARK VALLEY — Waverly built a quick double-digit lead, and cruised to a 75-26 win over Newark Valley here Wednesday night in IAC South Large School Division boys basketball action.

"I think our full-court pressure got to them, which led to some easy buckets in transition," said Waverly coach Lou Judson. "And, I thought we rebounded the ball really well tonight. We had guys crashing the offensive glass and getting some easy putbacks.

"I thought we gelled and played very well," noted Judson. "We made the extra pass tonight, which is nice, and hit the open guy.

"It was a good win on the road," he added.

Senior Brennan Traub knocked down a pair of 3-pointers, and sophomore Joey Tomasso also scored six points, while senior Davis Croft added five points, including a traditional three-point play, and senior Tyler Talada canned a 3-pointer to help Waverly to a 22-6 lead at the end of the first eight minutes.
Tomasso scored six more points in the second quarter, while junior Nate DeLill had five points, senior Liam Traub and Davis Croft added four points apiece, and sophomore Jay Pipher canned a 3-pointer in a 23-9 run that extended the Waverly lead to 45-15 at the half.
The Wolverines continued to increase their lead in the third quarter in a 19-7 run, fueled by five points by senior Liam Traub, and 3-pointers by Tomasso and Talada, to up their advantage to 64-22 heading into the final eight minutes.
Tomasso led Waverly with 17 points, four rebounds, four assists, and three steals, while Brennan Traub had 13 points and three rebounds, and Croft had 11 points, nine boards, and three blocked shots.
Talada had seven points, three rebounds, and one blocked shot in the win, while DeLill had seven points and three boards, Liam Traub had five points and seven rebounds, Pipher had five points and five rebounds, senior Brady Blauvelt had four points and five boards, and senior Declan Murphy had four points and one blocked shot.
Noah Martin led Newark Valley with seven points.
Waverly, now 9-3, returns to action Friday at Whitney Point.
About the Author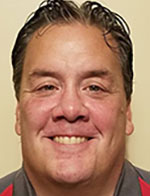 Tim Birney is the founder / owner of River Road Media Group. He was born and raised in the Valley, graduating from Waverly High School in 1984.
Birney earned an Associate's Degree in Journalism from SUNY Morrisville in 1986 and a Bachelor's Degree in Journalism / Public Relations from Utica College of Syracuse University in 1988. He began his newspaper career at The Daily Review in Towanda in 1989, before moving on to The Evening Times in 1995. He spent more than 10 years at the Times, the last four as Managing Editor.
River Road Media Group includes five sites in "The Sports Reports" family that cover 24 school districts in five counties: Valley Sports Report (launched Aug. 10, 2009), Tioga County (NY) Sports Report (Aug. 13, 2018), and Northern Tier Sports Report (Aug. 31, 2020); Northern Tier West Sports Report (March 15, 2021) Southern Tier Sports Report (Aug. 16, 2021).