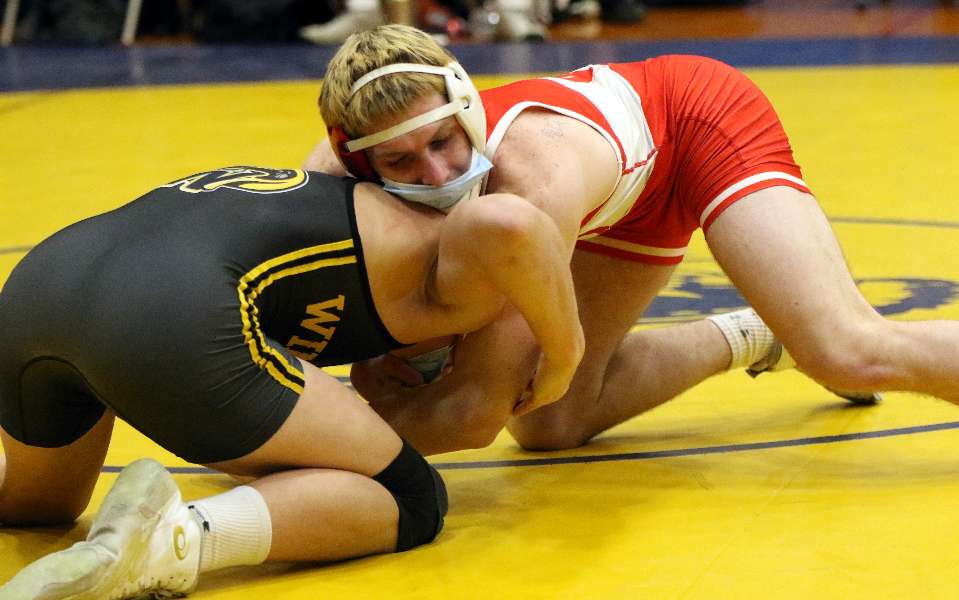 WAVERLY UPSETS WINDSOR; FALLS TO WALTON-DELHI IN SEMIFINALS OF DIVISION 2 DUALS
By: Tim Birney | Waverly Athletics | January 19, 2022 | Photo courtesy Tim Birney
TIOGA CENTER — You don't have to win your bout to help your team win a match, and sixth-seeded Waverly proved that Wednesday night in its 33-32 win over third-seeded Windsor in the quarterfinals of the Section IV, Division 2 Duals.

The Wolverines took advantage of five forfeits from the Black Knights, and only won one bout on the mat, but a pair of Waverly wrestlers avoided giving Windsor bonus points in their losses, including junior Braeden Nichols, who dropped a 17-1 technical fall to Ethan Dibble, to ensure the win.

"Braeden (Nichols) and I had this conversation last weekend at the McCloe Duals. We talked about the fight he has because there was a couple times when he was down and ended up losing," said Waverly coach Devin Witman. "I think that really hit home with him because that's the hardest I've seen him fight all year, and it ended up paying off because that (point) was the difference in the match."

Windsor's Garrett Bidwell opened the match with a 3-2 decision over Waverly freshman Kam Hills at 285 pounds to give the Black Knights a 3-0 lead.

After trading forfeits at 102 and 110, the Wolverines received forfeits at 118, 126, 132, and 138 to take a 30-9 lead.

With Dibble's technical fall, and a pin by Ryan Kennedy at 152, Windsor had closed the gap to 30-20.

There was no match at 160, and then Waverly junior Gage Tedesco sewed up the win for the Wolverines with a 5-3 win over Mason McCombs at 172 pounds. McCombs is the top-ranked 160-pounder in Section IV.

"It's not a match-up we were expecting," said Witman. "Not in a million years did I think they were going to bump McCombs up.

"I thought they'd test (Dominick) Weaver against Gage (Tedesco)," noted Witman. "That's the match we were preparing for. I didn't think there was anyway we could dodge around Weaver, but they did it for us, and it ended up in our favor."

Witman said "it's a good win."

"(Windsor) has been giving up four or five forfeits every match … we had it figured that if they gave five, we'd have to win two matches," said Witman. "We only ended up winning one, which doesn't feel great, but it was a big one, and it won us the match.

"I give a ton of credit to (Windsor) coach (Jeff) Nolan, he's one of the great coaches in Section IV," he added.

Waverly's run would end in the semifinals with a 52-15 loss to second-seeded Walton-Delhi.

Witman said his younger wrestlers will benefit from getting two matches at the Duals.

"This is huge for our younger wrestlers," he said. "It's awesome our two seniors get to experience this before they graduate.

"To be here as a freshman, sophomore or a junior is huge for these guys because I don't plan on leaving," noted Witman. "Now that we're in, I plan on being here every year.

"We've got some good classes coming up, and with this experience I think it's only going to help us," he added.

Walton-Delhi raced out to a 40-0 lead, thanks in large part to five falls and a forfeit, before junior Braden Hills fought off his back early in the first period to score a fall of Kyle Miller at 1:46 at 152 pounds.

At 172 pounds, Tedesco forged an 11-5 win over Nick Lane for Waverly's second win.

Kam Hills closed out the night for the Wolverines wth a headlock-takedown and pin of W-D's Landon Taylor in 42 seconds.

Waverly returns to action Saturday when it hosts the IAC Championships.

——————

IN PHOTO 1: Waverly's Gage Tedesco. … PHOTOS BY TIM BIRNEY.

——————

Quarterfinals
WAVERLY 33, WINDSOR 32
285: Garrett Bidwell (Wi) dec. Kam Hills (Wa), 3-2;
102: Nico Rae (Wa) by forfeit;
110: Noah Taylor (Wi) by forfeit;
118: Jake Besecker (Wa) by forfeit;
126: Austin Ingham (Wa) by forfeit;
132: Seth Noto (Wa) by forfeit;
138: Connor Stotler (Wa) by forfeit;
145: Ethan Dibble (Wi) tech. fall Braeden Nichols (Wa), 17-1 @ 4:00;
152: Ryan Kennedy (Wi) by fall over Braeden Hills (Wa), 4:38;
160: No match;
172: Gage Tedesco (Wa) dec. Mason McCombs (Wi), 5-3;
189: Dominick Weaver (Wi) by fall over Troy Beeman (Wa), 1:17;
215: Gabriel Monroe (Wi) by fall over Andrew Kimble (Wa), 0:52.

Semifinals
WALTON-DELHI 52, WAVERLY 15
102: Hayden Robinson (W-D) major dec. Nico Rae (W), 12-2;
110: Xander Davies (W-D) by forfeit;
118: Garrett Copeland (W-D) by fall over Jake Besecker (W), 1:35;
126: Holden Church (W-D) by fall over Austin Ingham (W), 3:56;
132: Noah Sovocool (W-D) by fall over Seth Noto (W), 1:40;
138: Nate Merwin (W-D) by fall over Connor Stotler (W), 1:29;
145: Peyton Tweedie (W-D) by fall over Braeden Nichols (W), 0:30;
152: Braeden Hills (W) by fall over Kyle Miller (W-D), 1:46;
160: No match;
172: Gage Tedesco (W) dec Nick Lane (W-D), 11-5;
189: Hazzie Halstead (W-D) by fall over Troy Beeman (W), 0:56;
215: Will Pettit (W-D) by fall over Andrew Kimble (W), 2:12;
285: Kam Hills (W) by fall over Landon Taylor (W-D), 0:42.
About the Author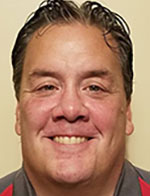 Tim Birney is the founder / owner of River Road Media Group. He was born and raised in the Valley, graduating from Waverly High School in 1984.
Birney earned an Associate's Degree in Journalism from SUNY Morrisville in 1986 and a Bachelor's Degree in Journalism / Public Relations from Utica College of Syracuse University in 1988. He began his newspaper career at The Daily Review in Towanda in 1989, before moving on to The Evening Times in 1995. He spent more than 10 years at the Times, the last four as Managing Editor.
River Road Media Group includes Valley Sports Report (launched Aug. 10, 2009), Tioga County (NY) Sports Report (Aug. 13, 2018), and Northern Tier Sports Report (Aug. 31, 2020). Southern Tier Sports Report is set to launch in 2021.