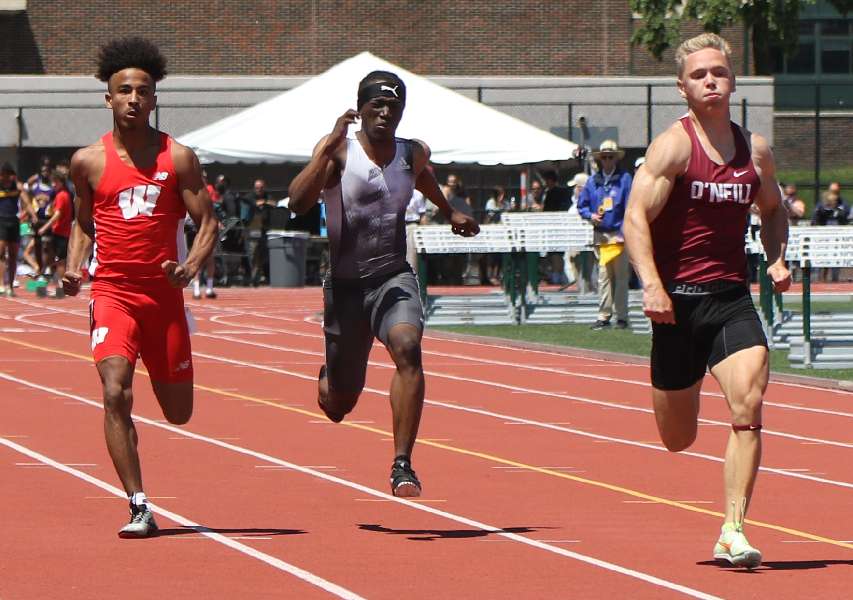 WAVERLY'S BECHY POSTS CAREER-BEST TIME IN 100-METER PRELIMS; FINISHES 20TH AT STATE MEET
By: Tim Birney | Waverly Athletics | June 10, 2022 | Photo courtesy Tim Birney
CICERO — In his first year, Waverly junior Kayleb Bechy not only qualified for the New York State Division 2 Track & Field Championships, but saved his best for last — posting his career-best time in the preliminaries of the 100-meter dash.

Bechy finished 20th in 11.15 seconds. He not only bettered his seed time of 11.18 seconds, but moved up five spots from his 25th seed.

"I'm very happy with the outcome today," said Bechy. "I looked up at the board, and didn't even realize it was a PR. I'm very happy with it, I was running with some fast kids."

Bechy notes he could have had a little better start to his race.

"My block start was all right, it could have been better.

"I really need to focus on my block starts because my top-end speed has been carrying me through the races," said Bechy.

Waverly coach Dave Hogan said Bechy may be a little too hard on himself.

"We're all happy with Kayleb's performance. To see him take his seed five places higher, especially for a first-time athlete on this stage, is pretty neat.

"We're always impressed when he runs," said Hogan. "He kept cutting his time all season, right up to the very end; not everyone gets a chance to do that.

"I thought he ran a real smooth race, and our entire coaching staff agreed," added Hogan. "He's starting to get a little analytical with his block starts, which is a good thing. He might be over-analyzing that a little bit."

Coming into rookie season on the track team, Bechy didn't harbor any illusions of getting to States.

"I had no idea I could get here (States)," he said. "I just ran track to get a little faster for football; that's really it.

"I'll be back next year, and I'm going to do indoors," Bechy added.
About the Author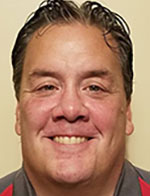 Tim Birney is the founder / owner of River Road Media Group. He was born and raised in the Valley, graduating from Waverly High School in 1984.
Birney earned an Associate's Degree in Journalism from SUNY Morrisville in 1986 and a Bachelor's Degree in Journalism / Public Relations from Utica College of Syracuse University in 1988. He began his newspaper career at The Daily Review in Towanda in 1989, before moving on to The Evening Times in 1995. He spent more than 10 years at the Times, the last four as Managing Editor.
River Road Media Group includes Valley Sports Report (launched Aug. 10, 2009), Tioga County (NY) Sports Report (Aug. 13, 2018), and Northern Tier Sports Report (Aug. 31, 2020). Southern Tier Sports Report is set to launch in 2021.