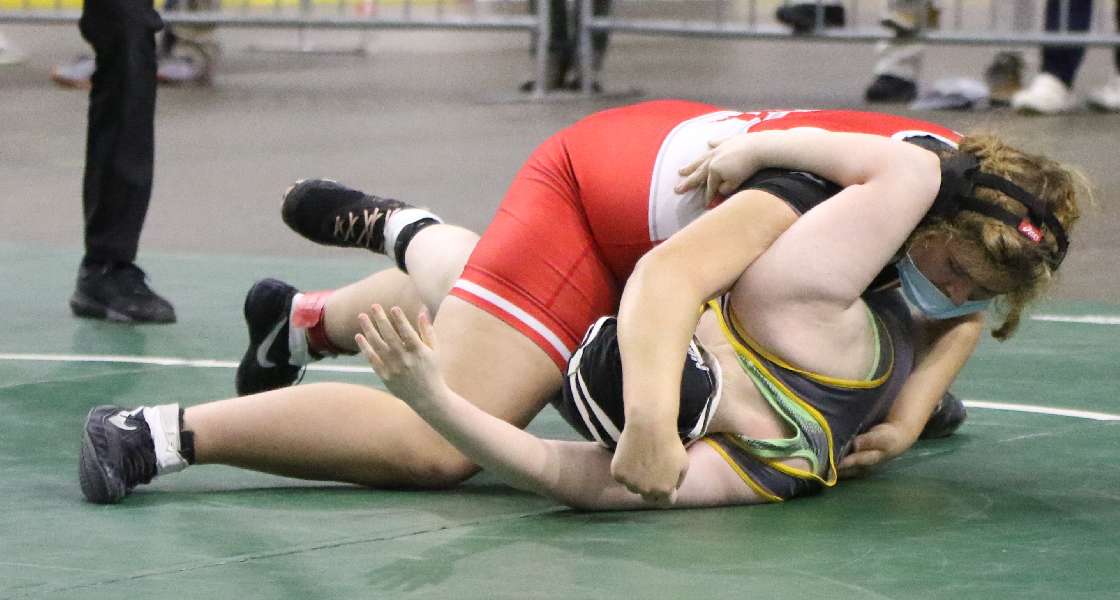 WAVERLY'S LaFOREST WINS SILVER MEDAL AT NEW YORK STATE GIRLS FOLKSTYLE CHAMPIONSHIPS
By: Tim Birney | Waverly Athletics | March 5, 2022 | Photo courtesy Tim Birney
TROY, N.Y. — Waverly freshman Mckenzie LaForest posted a 4-1 record, and earned a silver medal here Saturday afternoon at the New York State Girls Folkstyle Championships.

LaForest opened her day in the six-girl, round-robin, 215-pound weight class with a 3-2 decision over Harry S. Truman's Sujeydy Matos.

After two scoreless period, LaForest took a 1-0 lead early in the third period on a penalty point, then added a reversal two seconds later to take a 3-0 lead. She rode top for 97 seconds, before Matos scored a reversal with 4 seconds remaining in the the match.

In round 2, LaForest was pinned by eventual champion Kelsey Squires of the Team Alpha Girls Wrestling Club out of East Islip, Long Island. Squires finished the day at 5-0 with five pins.

LaForest bounced back in round 3 with a 65-second fall of Kadesha Moussa of Harry S. Truman.

In round 4, LaForest forged a 4-0 win over eventual third-place finisher Rebecca Silber of Beat the Streets off New York City.

LaForest scored a takedown midway through the first period, and rode out Silber for the final 65 seconds to take a 2-0 lead in the second period.

Silber chose top to start the second, and rode LaForest for the entire two minutes, but was unable to turn her for any points.

LaForest chose bottom in the third period, and sealed her win with a reversal in the closing seconds.

LaForest closed out the day with a pin of Shelby Luberisse of Beat the Streets in 1:34 to clinch her second-place finish.
About the Author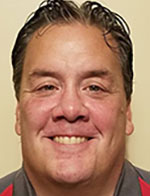 Tim Birney is the founder / owner of River Road Media Group. He was born and raised in the Valley, graduating from Waverly High School in 1984.
Birney earned an Associate's Degree in Journalism from SUNY Morrisville in 1986 and a Bachelor's Degree in Journalism / Public Relations from Utica College of Syracuse University in 1988. He began his newspaper career at The Daily Review in Towanda in 1989, before moving on to The Evening Times in 1995. He spent more than 10 years at the Times, the last four as Managing Editor.
River Road Media Group includes Valley Sports Report (launched Aug. 10, 2009), Tioga County (NY) Sports Report (Aug. 13, 2018), and Northern Tier Sports Report (Aug. 31, 2020). Southern Tier Sports Report is set to launch in 2021.