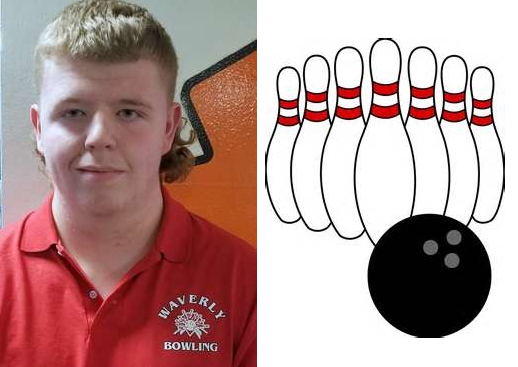 WAVERLY'S VANDERPOOL PUNCHES TICKET TO STATES; WAVERLY FIFTH AT STATE QUALIFIER
By: Tim Birney | Waverly Athletics | February 26, 2022 | Photo courtesy Tim Birney
WAVERLY — Waverly junior Zach Vanderpool punched his ticket to States Saturday, finishing second at the Section IV Boys State Qualifier here at the Valley Bowling Center.

Vanderpool's efforts led Waverly to a fifth-place finish in the team standings, while Tioga finished seventh.

Hancock, the smallest bowling school in Section IV, will represent the Section in Division 2 after rolling a nine-game set of 9,200, which even beat Division 1 champ Corning's 9,002.

The Wolverines amassed 8,592 pins over nine games, while the Tigers tallied 8,377.

Vanderpool, who had the high average in Section IV during the regular season, rolled a 798 series at last week's Section IV, Class C Championships.

On Saturday, Vanderpool rolled series of 630 and 643 for a nine-game set of 2,071, which was second overall and the top score on the all-star team that will represent Section IV March 11-13 in Syracuse at the New York State Championships.

Hancock's Anton Leonard rolled a nine-game set of 2,101, including the tournament's only 300 game, to lead the field.

The only other two bowlers to bowl all nine games for the Wolverines were freshman Dom Wood and junior Ashton Pritchard.

Wood finished 38th overall with a nine-game set of 1,684. After rolling a 583 last week, Wood rolled series of 565 and 546 Saturday.

Pritchard finished 53rd with a 1,549 total. Pritchard rolled a 490 last weekend, and added series of 502 and 557 Saturday.

Sophomore Trenton Sindoni rolled a seven-game tally of 1,160, which is a 165 average, while 8th-grader Tristan Campbell had a five-game tally of 1,018 (203 average), 8th-grader Derek Johnson had a five-game total of 999 (199.8 average), and junior Landyn Gunderson rolled one game of 111.

About the Author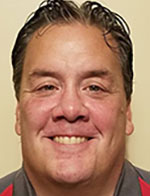 Tim Birney is the founder / owner of River Road Media Group. He was born and raised in the Valley, graduating from Waverly High School in 1984.
Birney earned an Associate's Degree in Journalism from SUNY Morrisville in 1986 and a Bachelor's Degree in Journalism / Public Relations from Utica College of Syracuse University in 1988. He began his newspaper career at The Daily Review in Towanda in 1989, before moving on to The Evening Times in 1995. He spent more than 10 years at the Times, the last four as Managing Editor.
River Road Media Group includes Valley Sports Report (launched Aug. 10, 2009), Tioga County (NY) Sports Report (Aug. 13, 2018), and Northern Tier Sports Report (Aug. 31, 2020). Southern Tier Sports Report is set to launch in 2021.