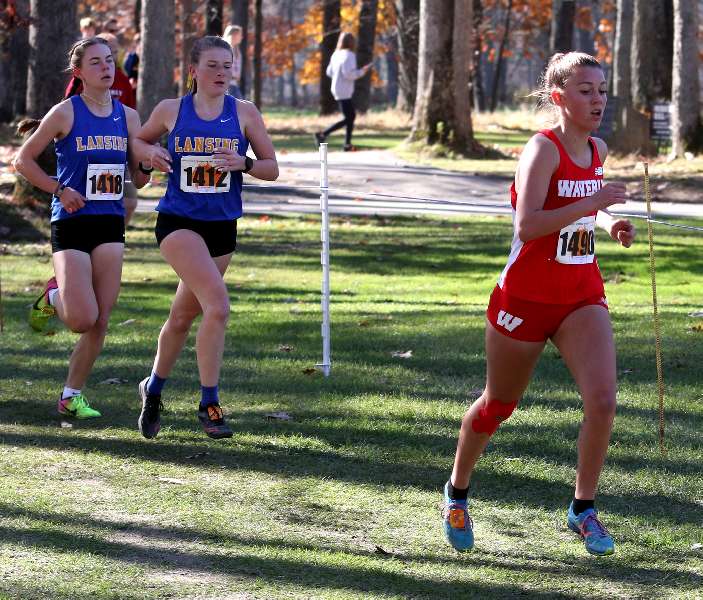 WAVERLY'S VAUGHN PUNCHES TICKET TO STATES WITH SIXTH-PLACE FINISH AT CLASS C CHAMPIONSHPS
By: Tim Birney | Waverly Athletics | November 3, 2022 | Photo courtesy Brian Fees
CHENANGO FORKS — Waverly junior Elizabeth Vaughn beat Windsor's Keira Smith to the finish line by the narrowest of margins, but that 0.4 seconds was the difference between a trip to the New York State Cross Country Championships, and the end of the season.

Vaughn finished sixth in the Class C Championships here Thursday at the Chenango Valley State Park Course, clocking in a 21:13.2 to win the fifth and final spot (top five not on the team champion advance) on the Section IV team.

"It's amazing. I can't put it to words," said Vaughn.

"It took a long time to finally be able to be here," she noted. "I'm really looking forward to what's to come next season.

"I'm so happy that this happened," added Vaughn.

Vaughn concedes she didn't run the perfect race.

"I felt like I could have pushed a little harder," she said. "I wish I did, but I was feeling it from yesterday.

"It was a good run," noted Vaughn. "I love this course.

"It's always fun to run it and I do enjoy running cross country," she added.

Vaughn is not putting a lot of pressure or expectations on herself at the State meet.

"It will be nice just to run it and see what happens, I guess."

Waverly sophomore Harper Minaker finished 13th in a time of 21:51.8, and freshman Mackenzie Chamberlain was 41st in 24:59.2.

The Wolverines had just one runner in the boys field.

Sophomore Braylon DeKay finished 67th in a time of 23:34.3.

Vaughn will run in the New York State Class C Championships Nov. 12 at 12:30 p.m. at Vernon-Verona-Sherrill High School in Verona N.Y.
About the Author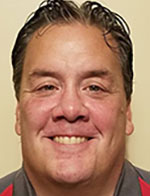 Tim Birney is the founder / owner of River Road Media Group. He was born and raised in the Valley, graduating from Waverly High School in 1984.
Birney earned an Associate's Degree in Journalism from SUNY Morrisville in 1986 and a Bachelor's Degree in Journalism / Public Relations from Utica College of Syracuse University in 1988. He began his newspaper career at The Daily Review in Towanda in 1989, before moving on to The Evening Times in 1995. He spent more than 10 years at the Times, the last four as Managing Editor.
River Road Media Group includes five sites in "The Sports Reports" family that cover 24 school districts in five counties: Valley Sports Report (launched Aug. 10, 2009), Tioga County (NY) Sports Report (Aug. 13, 2018), and Northern Tier Sports Report (Aug. 31, 2020); Northern Tier West Sports Report (March 15, 2021) Southern Tier Sports Report (Aug. 16, 2021).