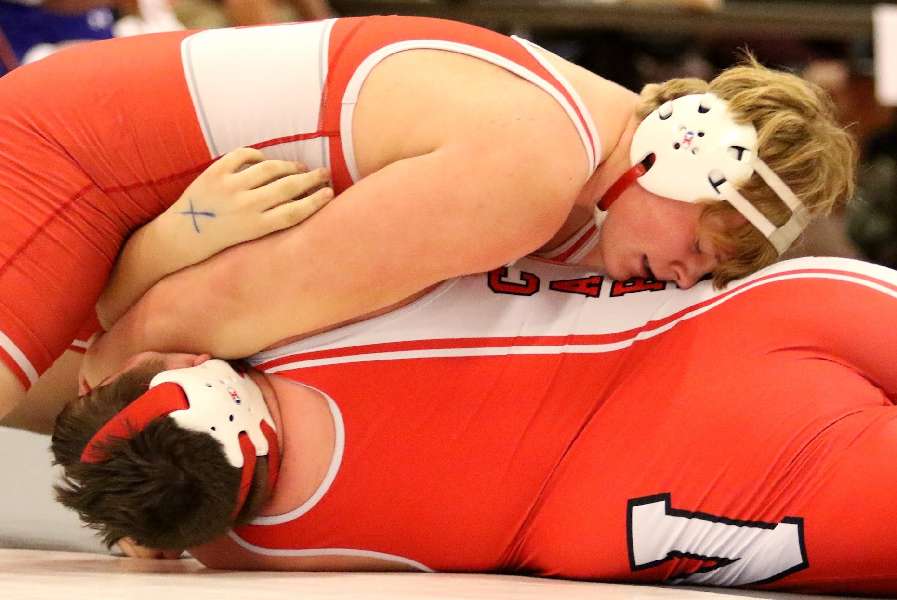 WAVERLY CROWNS THREE CHAMPS AT QUALIFIER;' ADVANCES 8 TO DIVISION 2 CHAMPIONSHIPS
By: Tim Birney | Waverly Athletics | February 4, 2023
SIDNEY, N.Y. — Waverly crowned three champs, and advanced eight wrestlers from the Section IV, Qualifier B here Saturday to the Division 2 Championships next weekend at the Broome County Arena.

The Wolverines, wrestling without senior standout Connor Stotler, finished second in the team standings with 156.5 points, just off the pace of team champ Windsor, which tallied 166 points. BGAH was third with 139.5, while Maine-Endwell was fourth with 134 points, and Deposit-Hancock was fifth with 115.

"I thought today went pretty well, but it definitely could have gone better," said Waverly coach Devan Witman.

"There are some kids who aren't going through to next week that I wish were going through, but the kids that are moving on are in good position to make a run to the top of the podium," he added.

The star of the day for the Wolverines was senior Ty Beeman, who beat a pair of state-ranked grapplers to win the 215-pound title.

Beeman, who is ranked 10th in the state, began his day with a pin of SVEC's Anthony Speer in 2:52 in the quarterfinals, then beat 11th-ranked Donovan Mitchell in a wild 8-7 decision. (Beeman topped Mitchell, 10-9, in the finals of the IAC Championships.

In the finals, Ty Beeman faced 4th-ranked Garrett Bidwell of Windsor. Beeman scored a 5-3 win to avenge a 3-2 ultimate ride-out loss to Bidwell in the semifinals of the Windsor Tournament.

"We saw this coming down the line since the Windsor Tournament," said Waverly coach Devan Witman. "We've been working on our shots, what we need to get going, and we've been working on getting off the bottom, too.

"What lost him the match the first time was not being able to get off the bottom in the ride-out, and the ultimate ride-out.

"He's moving so well off bottom now, I think it's going to be tough for anyone to hold him down," added Witman.

Witman said Beeman's "gas tank" is a weapon, too.

"He knows he can go six minutes all-out every time he steps on the mat," said Witman. "It's tough to keep pace with him."

Seventh-grader Drayton DeKay won the 102-pound title in his first trip to the Qualifier.

DeKay began his day with a pint of Oxford-Greene's Jackson Moore in 1:45 in the quarterfinals, then decked Windsor's Dylan Newman in 2:15 in the semifinals.

In the finals, DeKay blanked Newark Valley's Trevor Middendorf, 4-0. Middendorf beat DeKay, 4-0, in December, but DeKay avenged that loss in the third-place match at the IACs in a 15-5 major decision.

"Drayton has come a long way since stepping into our room at the beginning of the year," said Witman. "He lost to (Trevor) Middendorf early in the season, but he got that match back at the IACs. He got him here again today, so it was no fluke he beat him at IACs.

"I told Drayton we're going to win this match on our feet," added Witman. "Every time, he's wining those battles on his feet."

At 285 pounds, sophomore Kam Hills pinned freshman Troy Beeman in 2:29 in an all-Wolverine final.

"If we can get two heavyweights in the finals next week, I'll be super-happy," said Witman."

Kam Hills advanced to the finals with a pin of BGAH's Elliott Briggs in 2:11 in the quarterfinals, and a 20-2 technical fall of Maine-Endwell's Tre Kendrick in the semifinals.

Troy Beeman advance with a 14-1 major decision over Newark Valley's Austin DeBolt, and a 3-1 win over Windsor's Jaycob Mann.

The Wolverines also had a trio of third-place finishers in senior Braeden Hills, junior Josh Courtney, and 8th-grader Matthias Welles, and a fourth-place finisher in 8th-grader Caden Bradley.

At 132 pounds, Courtney decked Maine-Endwell's Dylan DiRuvo in 1:38 in the quarterfinals, then dropped a 12-4 major decision to Windsor's Timmy Boyce in the semifinals.

Courtney received a forfeit from Susquehanna Valley's Mark Moelder in the third-place match.

At 160 pounds, Braeden Hills pinned Newark Valley's John Turnbull in 1:14, then lost via pinfall to Windsor's state-ranked Mason McCombs in 3:13.

In the third-place match, Braeden Hills forged an 11-0 major decision over Deposit-Hancock's Sam Parkinson.

At 189 pounds, Welles decked Deposit-Hancock's Cam Caskey in 48 seconds in the quarterfinals, then lost via fall in 50 seconds to Maine-Endwell's Max Policare, who was unbeaten at the time.

In the third-place match, Welles forged a 14-4 major decision over Windsor's Steven Paugh.

At 110 pounds, Bradley edged Maine-Endwell's Evan Merrell, 3-2, in the quarterfinals, then lost via fall to reigning state champ Darren Florance of BGAH in 1:33.

In the third-place match, Bradley lost via fall in 1:55 to Newark Valley's Logan Woodlin.

At 126 pounds, sophomore Jake Besecker dropped a 4-2 decision to Newark Valley's Marco Escalar in the quarterfinals.

Besecker bounced back in the consolation bracket with a pin of Windsor's Mason Colgan in 2:21.

In the fifth-place match, Besecker lost via fall in 1:52 to SVEC's Kamren Westbrook.

At 145 pounds, 8th-grader Parker Larson was 1-2. After losing via first-period fall in the quarterfinals, Larson won via injury default over Sidney's Corbin Cash, but was eliminated when he lost a 12-3 decision to Newark Valley's Kaiden Pado in the consolation semifinals.

Eighth-grader Nico Rae (118 pounds), and junior Braeden Nichols (138) each went 0-2 on the day.
About the Author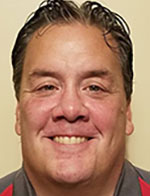 Tim Birney is the founder / owner of River Road Media Group. He was born and raised in the Valley, graduating from Waverly High School in 1984.
Birney earned an Associate's Degree in Journalism from SUNY Morrisville in 1986 and a Bachelor's Degree in Journalism / Public Relations from Utica College of Syracuse University in 1988. He began his newspaper career at The Daily Review in Towanda in 1989, before moving on to The Evening Times in 1995. He spent more than 10 years at the Times, the last four as Managing Editor.
River Road Media Group includes five sites in "The Sports Reports" family that cover 24 school districts in five counties: Valley Sports Report (launched Aug. 10, 2009), Tioga County (NY) Sports Report (Aug. 13, 2018), and Northern Tier Sports Report (Aug. 31, 2020); Northern Tier West Sports Report (March 15, 2021) Southern Tier Sports Report (Aug. 16, 2021).