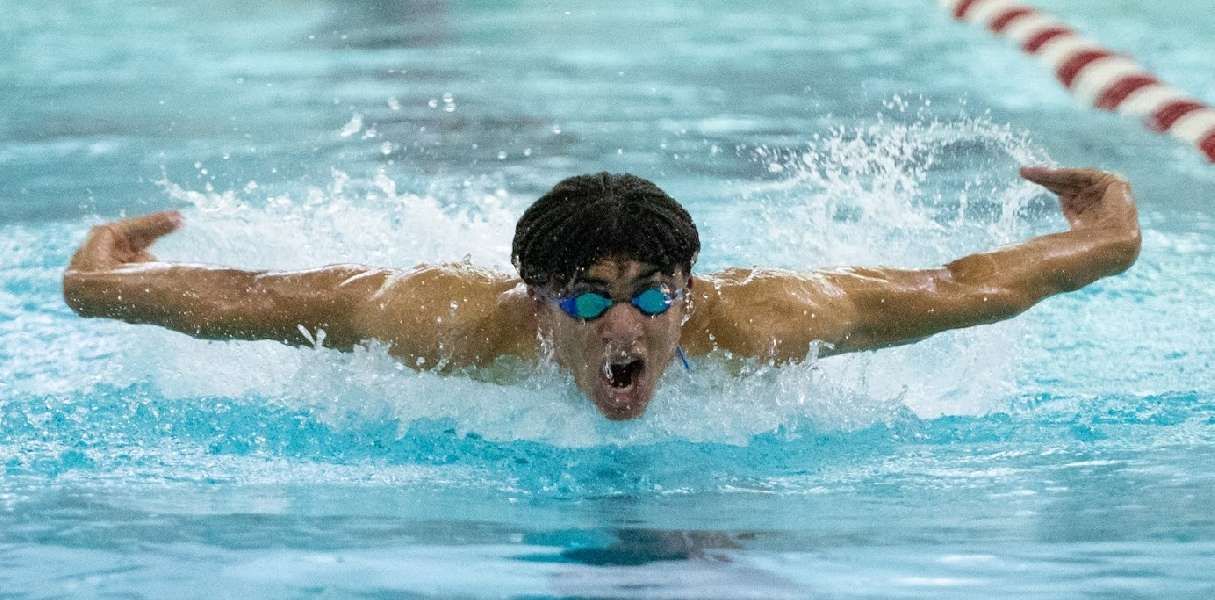 QUAD-WINNER SACKET RECORDS 100TH CAREER WIN, BUT WAVERLY FALLS TO WATKINS GLEN, 99-7
By: Tim Birney | Waverly Athletics | February 2, 2023 | Photo courtesy Matt Patton
WAVERLY — Waverly senior Jerrell Sackett recorded four wins to reach 100 wins for his career, but Watkins Glen prevailed in a 99-73 decision here Thursday evening in IAC boys swimming action.

Waverly coach Josh Mastrantuono is amazed at Sackett's career path with the Wolverines.

"It's probably one the most surprising progressions I've ever seen, or will ever see.

"In 8th- and 9th-grade, he was working on diving, and only swimming here and there, but really wasn't in the swimming scene yet," said Mastrantuono.

"His sophomore year, during Covid, we got him off the (diving) board, and in the pool, and he had some success.

"Things started going really, really well for him, and since then it's just been a blow up in his junior, and now his senior year," he noted.

"If you look at some of the guys who have hit 200 wins, in 7th-grade they were getting 30 or 40 wins.

"Jerrell didn't really start getting wins until he was a sophomore," added Mastrantuono. "It speaks to his dominance over the last two years. He doesn't lose when he hits the water … he has just a handful of losses in the last three years."

Sackett holds the school record in the 50- and 100-yard freestyle sprints — times he has lowered on several occasions this season. He recently broke the 100-yard butterfly record as well, and has his name on all three school-record relays.

"He beat the 50 (free) by 5-one hundredths last year, and was off the 100 (free) by 0.7 (seconds) — really good times, but this year he's gone to a whole different level," said Mastrantuono.

"He's 20.7 in the 50 — All-American time — and 46.0 in the 100," he noted. "He's taken those records to new heights.

"I think he's going down the same path with the butterfly," added Mastrantuono. "He just went 51.4. He has the potential to get the IAC record of 51.1 in that, too."

So what can you attribute Sackett's success to, aside from his own hard work.

"It's really about the style of training we've transitioned to," said Mastrantuono. "It's really sprint focused — we're power focused, and sprint focused — there's a lot of freestyle work, a lot of butterfly work, and it's really starting to pay off."

On Thursday, Sackett and senior Oscar Williams were quad-winners against the Storm, while senior Ryan Clark and sophomore Liam Wright were triple-winners.

Sackett teamed with Oscar Williams, Clark, and sophomore Paxton Grover to win the 200-yard medley relay in a time of 1:46.79.

Sackett, Clark, Wright and freshman Finn Williams teamed to win the 200-yard freestyle relay in a time of 1:34.53.

Sackett won the 100-yard butterfly in a time of 52.0 seconds

Sackett teamed with Oscar and Finn Williams, and Wright to win the 400-yard freestyle relay — his milestone win — in a time of 3:32.48.

Oscar Williams won the 50-yard freestyle in a time of 22.14 seconds. He also won the 100-yard backstroke in a time of 58.67 seconds.

Clark won the 100-yard freestyle in a time of 51.38 seconds, and Wright was second in 53.5 seconds. Clark finished second in the 100-yard breaststroke in a time of 1:10.48

Wright won the 200-yard freestyle in a time of 1:59.7

Finn Williams finished second in the 200-yard IM in a time of 2:32.83. He also finished second in the 500-yard freestyle in a time of 6:05.04.

Waverly returns to action Feb. 11 at the IAC Championships.
About the Author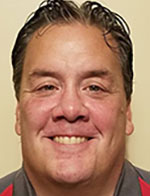 Tim Birney is the founder / owner of River Road Media Group. He was born and raised in the Valley, graduating from Waverly High School in 1984.
Birney earned an Associate's Degree in Journalism from SUNY Morrisville in 1986 and a Bachelor's Degree in Journalism / Public Relations from Utica College of Syracuse University in 1988. He began his newspaper career at The Daily Review in Towanda in 1989, before moving on to The Evening Times in 1995. He spent more than 10 years at the Times, the last four as Managing Editor.
River Road Media Group includes five sites in "The Sports Reports" family that cover 24 school districts in five counties: Valley Sports Report (launched Aug. 10, 2009), Tioga County (NY) Sports Report (Aug. 13, 2018), and Northern Tier Sports Report (Aug. 31, 2020); Northern Tier West Sports Report (March 15, 2021) Southern Tier Sports Report (Aug. 16, 2021).