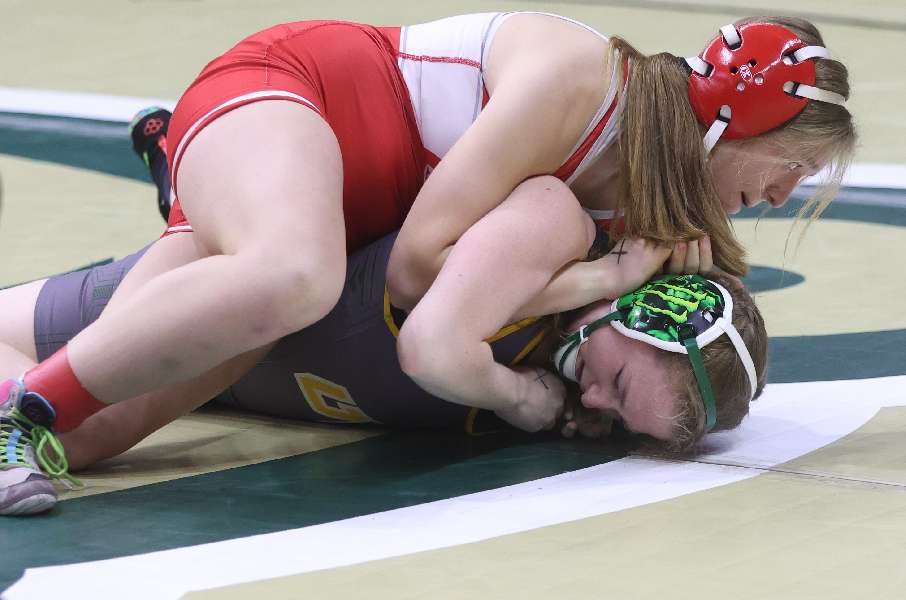 WAVERLY FINISHES SECOND AT GIRLS CHAMPIONSHIPS; SENDS SIX TO PODIUM
By: Tim Birney | Waverly Athletics | February 11, 2023 | Photo courtesy Tim Birney
BINGHAMTON — Waverly had six girls reach the podium, including a trio of runner-up finishers in junior Lily Sickler, senior Mackenzie LaForest, and 8th-grader Abby Sickler, in a second-place finish here at the Section IV Girls Wrestling Championships Saturday at the Broome County Arena.

Also reaching the podium were fourth-place finishers senior Lilyparker Ennis, and junior Lillian Wright, and fifth-place finisher freshman Emma Vanderhoof.

Waverly's seven wrestlers tallied 79 points, while Horseheads' contingent of 14 grapplers won the team title with 128 points. Corning and Tioga, which had just three wrestlers, tied for third with 62 points, Chenango Forks was fifth with 61 points, and U-E was sixth with 53 points.

"The entire team wrestled well, everyone improved," said Waverly coach Justin Wolcott.

"What we went over the last couple week, they stuck to the game plan," he added. "For the most part, I'm pretty happy with the way we looked."

It was an especially long day for LaForest and Abby Sickler, whose only matches were in the finals, which did not begin until 6:30 p.m.

"Out of our three finalists, two of them automatically made the finals," said Wolcott. "We got here at 7 o'clock this morning, and they wrestled at 6:30 or 7:30 at night — sitting around all day.

"Especially in Mackenzie (Laforest's) situation, (Durdon) had a warm-up match, and she's a quality wrestler," he noted.

"I guess from that standpoint, we weren't prepared," added Wolcott.

At 132 pounds, Lily Sicker was 2-1 on the day to finish second.

Sickler pinned Unatego-Unadilla Valley's Peyton Coleman in 1:14 in the quarterfinals, then decked Tioga's Kali Bailey in 2:39 in the semifinals.

She lost via fall to Horseheads' Hailey Barry in the finals.

At 235 pounds, defending Section IV champ and reigning New York state champ LaForest dropped a 3-2 decision to Windsor's Alexis Durdon in the finals.

At 100 pounds, U-E's Sabrina Strauss claimed the title with a pin of Abby Sickler in 55 seconds in the finals.

At 165 pounds, Ennis was 2-2 to finish fourth.

Ennis opened the day with a pin of Binghamton / Seton Catholic's Nakyra Bryant in 5:22 in the quarterfinals, then dropped a 6-1 decision to eventual champ Kyah Nelson of Tioga in the semifinals.

In the consolation semifinals, Ennis pinned Windsor's Liz Criddle in 4:46.

In the third-place match, Ennis was taken down at the buzzer in an 8-7 loss to Oneonta's Leylani Wiltshire.

At 114 pounds, Wright placed fourth, and Vanderhoof was fifth.

Wright was 2-2 on the day with a pin of Oneonta's Isabella Villanti in 33 seconds, and a wild 12-10 decision over Vanderhoof. Both of her losses were to third-place finisher Curtis Kayden-Lane.

Vanderhoof was also 2-2 on the day, beating U-E's Jaden Clune in an action-packed 20-13 decision in the quarterfinals, before dropping an 8-3 decision to Croning's Kaegan Rhodes in the semifinals.

After her loss to Wright in the consolation semifinals, Vanderhoof received a forfeit from Clune in the fifth-place match.

At 138 pounds, freshman Tayanna Andrews was 0-2 on the day.
About the Author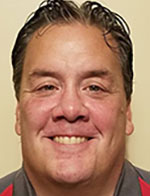 Tim Birney is the founder / owner of River Road Media Group. He was born and raised in the Valley, graduating from Waverly High School in 1984.
Birney earned an Associate's Degree in Journalism from SUNY Morrisville in 1986 and a Bachelor's Degree in Journalism / Public Relations from Utica College of Syracuse University in 1988. He began his newspaper career at The Daily Review in Towanda in 1989, before moving on to The Evening Times in 1995. He spent more than 10 years at the Times, the last four as Managing Editor.
River Road Media Group includes five sites in "The Sports Reports" family that cover 24 school districts in five counties: Valley Sports Report (launched Aug. 10, 2009), Tioga County (NY) Sports Report (Aug. 13, 2018), and Northern Tier Sports Report (Aug. 31, 2020); Northern Tier West Sports Report (March 15, 2021) Southern Tier Sports Report (Aug. 16, 2021).