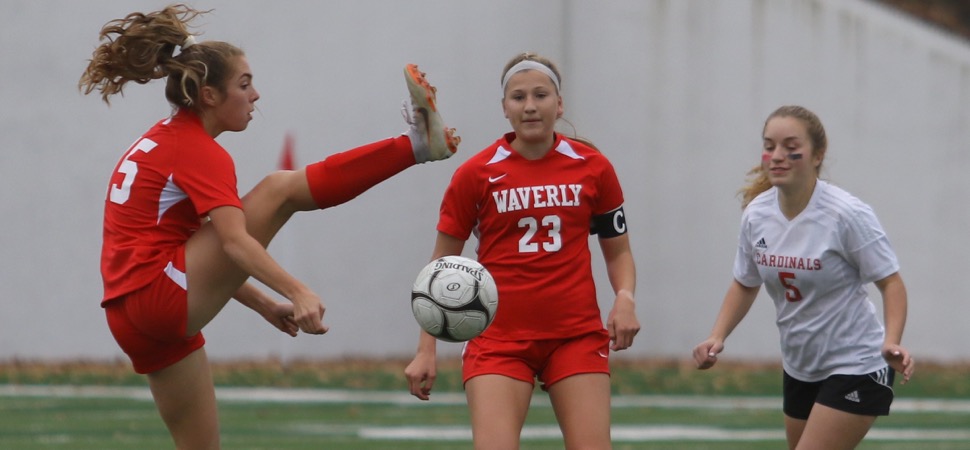 WAVERLY EDGES NEWARK VALLEY, 1-0, IN CLASS B QUARTERFINALS.
October 25, 2019 Tim Birney
WAVERLY — Freshman Kennedy Westbrook drove a shot into the back of the net with 3:07 remaining in the first half to lift Waverly to a 1-0 win over Newark Valley here Friday afternoon at Memorial Stadium in the quarterfinals of the Section IV, Class B girls soccer playoffs.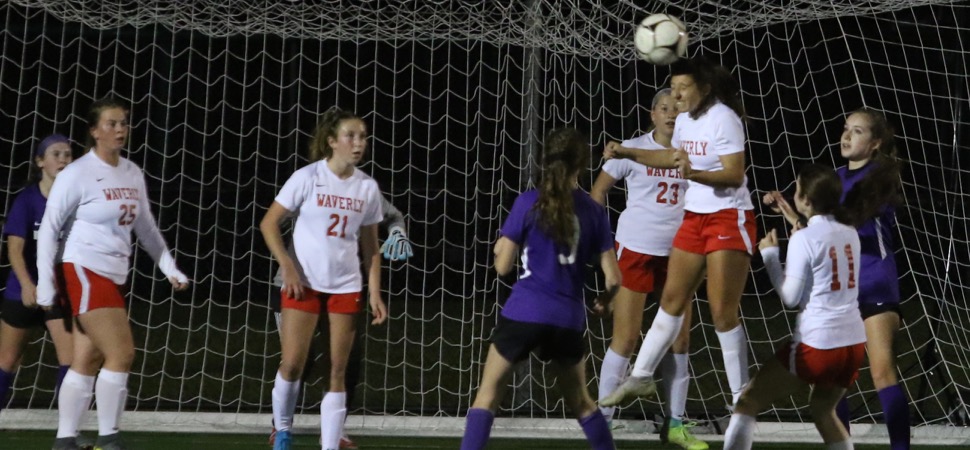 DRYDEN RIDES OVERTIME PK GOAL TO 1-0 WIN OVER WAVERLY IN IAC LARGE SCHOOL TITLE GAME.
October 19, 2019 Tim Birney
DRYDEN — Dryden scored on a penalty kick late in the second 10-minute overtime in a 1-0 win over Waverly here Saturday night that kept the Lady Wolverines from winning their third consecutive overall IAC Large School championship.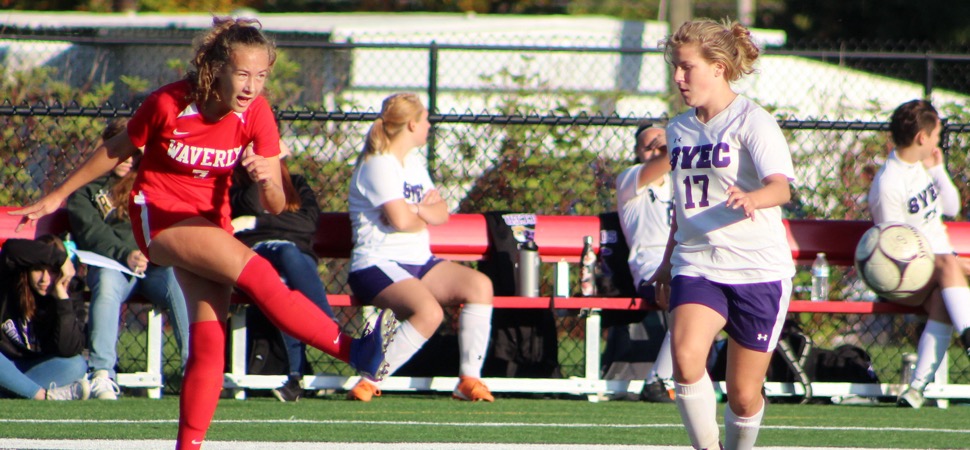 October 9, 2019 Valley Sports Report
WAVERLY — Senior Melina Ortiz netted a hat trick, and junior Gabby Picco doled out three assists to lead Waverly to a 4-0 'Senior Night' win over SVEC here Wednesday afternoon in IAC South Large School Division girls soccer action.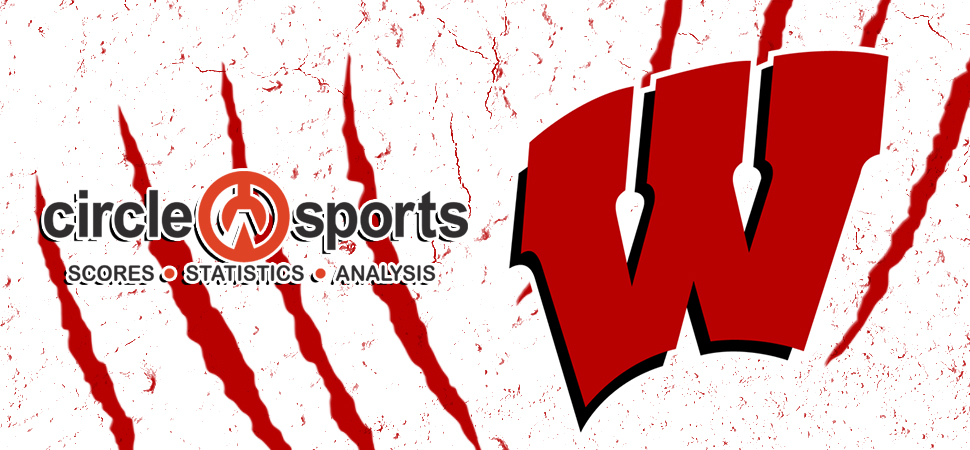 WAVERLY TOPS NEWARK VALLEY, 6-1, TO CLINCH THIRD STRAIGHT DIVISION TITLE.
October 7, 2019 Valley Sports Report
WAVERLY — Waverly had five different players score goals in a 6-1 win over Newark Valley, and clinched the IAC South Large School Division title for the third year in a row here Monday afternoon in girls soccer action at Memorial Stadium.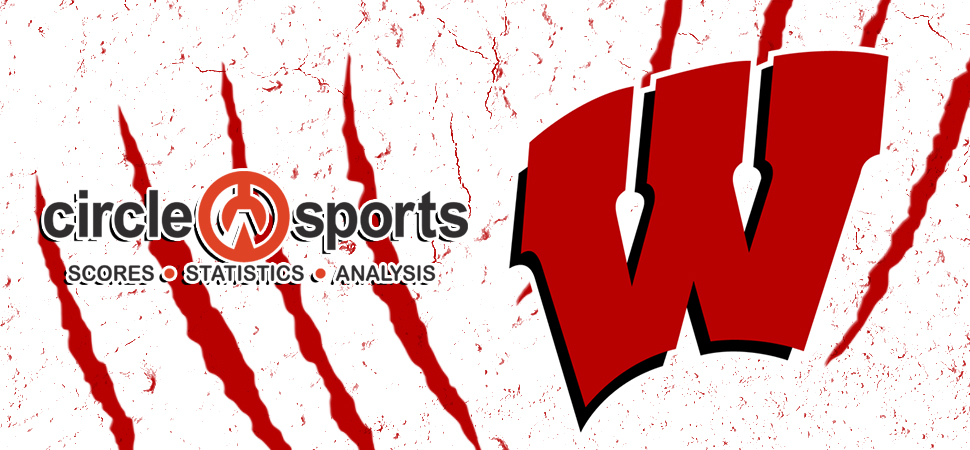 WAVERLY ROLLS TO 10-1 WIN OVER SAYRE.
October 5, 2019 Valley Sports Report
SAYRE — Senior Sadie VanAllen and 8th-grader Lea VanAllen combined for five goals in the first 13 minutes of the game, and Waverly cruised to a 10-1 win over Sayre here Saturday night in non-league girls soccer action at the Lockhart Street Bowl.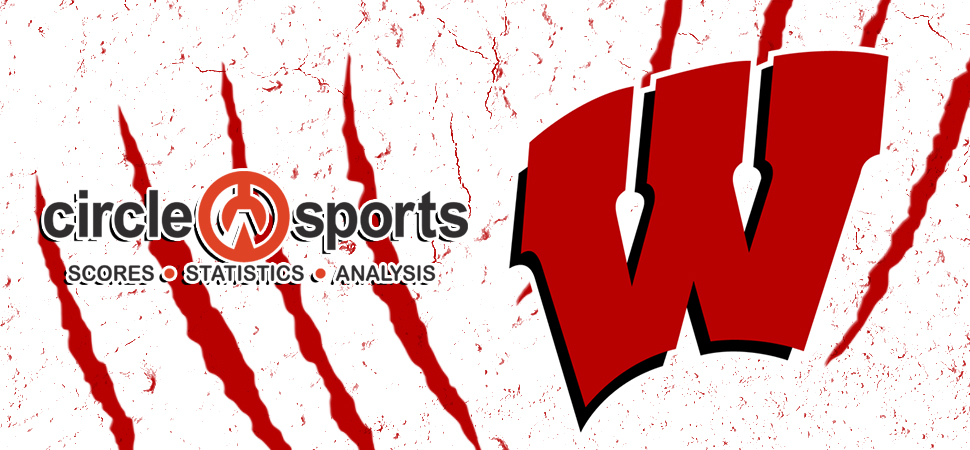 VanALLEN TALLIES FIVE GOALS, PICCO THREE ASSISTS — WAVERLY BLANKS NOTRE DAME, 7-0.
October 3, 2019 Valley Sports Report
SOUTHPORT, N.Y. — Eighth-grader Lea VanAllen had the game of her young career, scoring five goals — four in a five-minute span, thanks in large part to junior Gabby Picco in Waverly's 7-0 win over arch-rival Notre Dame here Thursday night at Brewer Stadium.